Top Hiking Trails in North America For Adventure Loving Travelers
Hiking is a great way to feel close to nature and explore the outdoors. North America has some of the best hiking trails in the world, which offer spectacular views, exciting adventures, and lasting memories. Whether you're an experienced hiker or just starting out, here are five must-do hikes in North America that will surely satisfy your adventurous spirit.
1. The Narrows Trail In Zion National Park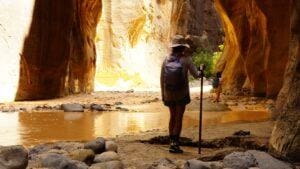 Located in Utah, Zion National Park is home to some of the most beautiful scenery in North America. The Narrows Trail is a 16-mile out-and-back hike that takes you through a narrow canyon carved millions of years ago by the Virgin River. You'll be surrounded by towering cliffs and breathtaking views as you make your way up this challenging trail. Make sure to check the weather forecast before heading out, for rainstorms can cause dangerous flash floods in this area. Remember to take your camera along so you can capture some of the most stunning views in North America.
2. Appalachian Trail
This legendary trail stretches 2,200 miles from Maine to Georgia, passing through 14 states along the way. The trail follows the forested ridgeline of the Appalachians and offers breathtaking views of valleys, rivers, and majestic mountains. Sections of the trail are accessible for day hikes, or you can take them. The Appalachian trail is a very popular and well-maintained trail, making it suitable for hikers of all levels. It also gives you the ultimate flexibility to choose your own distance and pace.
3. John Muir Trail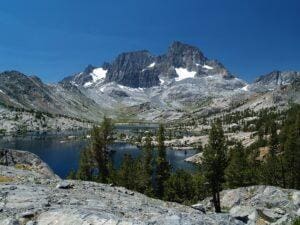 This spectacular 211-mile-long point-to-point hike is located within California's Sierra Nevada mountain range. This ambitious journey takes around three weeks to complete, but it's worth every minute as hikers get to experience some of America's most stunning wilderness. You'll hike through deep canyons, lush grasslands, and alpine forests while also catching glimpses of waterfalls and glacial lakes. This hike requires adequate preparation, including training and gear preparation.
4. Grand Teton National Park Trail
This is the perfect hike for those who want to experience the majestic Rocky Mountains up close. Located in Wyoming, this trail passes by towering peaks and glacier-fed lakes, offering spectacular views of nature at its best. The park offers several trails that range from quiet strolls to multi-day trips with breathtaking vistas around every corner.
5. Kalalau Trail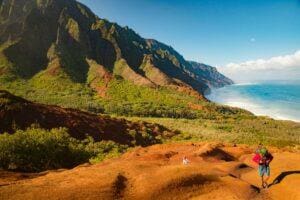 The Kalalau Trail offers a stunning 11-mile journey along one of the world's most famous beaches. This trail is located on Kauai, Hawaii, and takes hikers through lush valleys and rugged cliffs before reaching the pristine shoreline. Along the way, you'll get to take a dip in freshwater streams, spot colorful birds and flowers, and even catch a glimpse of wild goats!
These five hiking trails are some of the best that North America has to offer. Whether you're looking for an easy day hike or a multi-day backpacking adventure – it's all up for grabs! So lace up your hiking boots and prepare yourself for an unforgettable journey into nature this summer. Remember to do some research on common hazards on these trails and make sure you're prepared before heading out. Have a great hike!