Fun and Fascinating Things To Do in Jaisalmer India

Jaisalmer is a city in the western Indian state of Rajasthan, known for its golden sandstone architecture and historical fortifications. Located in the Thar Desert, Jaisalmer is a popular tourist destination for its desert landscape and cultural heritage.
The city is home to the Jaisalmer Fort, also known as the "Golden Fort," which is a UNESCO World Heritage Site. The fort was built in the 12th century and is made of yellow sandstone, giving it a golden color. It is a massive structure with several gates, temples, and palaces within its walls. The fort is also home to a number of shops, restaurants, and hotels, making it a popular place to stay for tourists.
There are many things to do in Jaisalmer, whether you are interested in exploring the city's historical and cultural attractions or enjoying outdoor activities in the desert. Here are some suggestions for things to do in Jaisalmer:
Visit the Jaisalmer Fort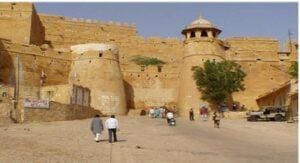 The Jaisalmer Fort is a UNESCO World Heritage Site and one of the city's most popular attractions. The fort is a massive structure made of yellow sandstone, with several gates, temples, and palaces within its walls.
Explore the Havelis
Jaisalmer is home to a number of havelis, which are traditional Rajasthani mansions made of sandstone and decorated with intricate carvings and paintings. Some of the more famous havelis in Jaisalmer include the Patwon-ki-Haveli, the Salim Singh-ki-Haveli, and the Nathmalji-ki-Haveli.
Visit the Gadisar Lake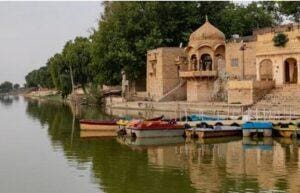 The Gadisar Lake is a man-made lake located near the Jaisalmer Fort. It is a popular spot for boating and is surrounded by temples and ghats, or steps leading down to the water.
Visit the Temples
Jaisalmer is home to a number of temples, including the Jain Temple, the Raj Mahal Temple, and the Lodurva Temple. These temples are known for their intricate carvings and paintings and are popular tourist attractions.
Take a Camel Safari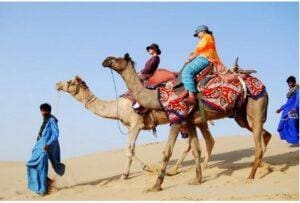 Jaisalmer is located in the Thar Desert, and one of the best ways to explore the desert landscape is by taking a camel safari. There are several companies that offer camel safaris, which typically include stops at local villages and overnight stays in tents.
Visit the Sand Dunes
The sand dunes near Jaisalmer are a popular destination for tourists. You can take a jeep or camel tour to the dunes, or simply spend the day exploring the area on your own.
Go Desert Camping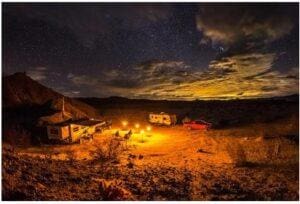 Jaisalmer is a great destination for desert camping, with several companies offering organized camping trips. These trips usually include transportation, tents, and meals, and give you the opportunity to experience the desert at night.
Shop for Souvenirs
Jaisalmer is home to a number of markets and bazaars where you can shop for souvenirs and handicrafts. The Bhatia Bazaar and the Pansari Bazaar are two popular places to shop for local items such as textiles, handicrafts, and jewelry.
If you want to visit Jaisalmer with family or friend then visit: – Luxury tempo traveller hire Jaipur