Another amazing year is approaching its end. As time moves on, tourism is returning to its pre-penadmic form. We simply cannot wait to return with a fresh attitude and a sense of calm. Plenty of wonderful newly constructed hotels are ready to welcome us with excellent service and luxurious rooms. As there are so many beautiful places around the world, it is difficult to choose one..
Top Reasons To Consider A Trip to Oman This Year
Located on the southeastern side of the Arabian Peninsula, Oman has been emerging as a popular Middle East tourist destination. It is bordered by Saudi Arabia to the west, the United Arab Emirates to the northwest, and Yemen to the southwest. Oman has a coastline on the Arabian Sea to the southeast and on the Gulf of Oman to the northeast. The Musandam peninsula is an exclave of Oman that is separated from the rest of the country by the United Arab Emirates.
Oman's varied scenery, rich culture and history, and friendly people are just a few reasons to travel there. Whether you're looking for adventure, relaxation, or cultural encounters, Oman is a fascinating destination to visit. Here are some reasons why you should travel to Oman in 2023
1.  Beautiful Beaches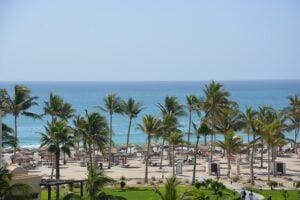 If you're searching for a spot to unwind and soak up the sun, Oman has some of the most picturesque beaches in the world. Due to the fact that the country has more than 3,000 kilometers of coastline, you are never far from the water. In recent years, the Sultanate of Oman has become an ideal beach vacation destination. It offers both family-friendly beach vacations and romantic getaways, so there's something for everyone. So prepare to enjoy the stunning beaches of Oman by packing your swimsuit and sunscreen. Just a few of Oman's stunning beaches are listed below:
– Fins Beach: This secluded beach is an ideal spot for a romantic getaway. With its tranquil waters and soft sand, Fins Beach is a true oasis.
-Yiti Beach: Yiti Beach is a haven for swimming, sunbathing, and snorkeling. Its clear waters and colorful coral make it a popular spot for both locals and tourists.
– Turtle Beach: As its name suggests, Turtle Beach is a great place to see turtles. It is also a beautiful spot for swimming, sunbathing, and relaxing.
2. Suitable for Adventure Seekers
It should be noted that Oman is a land full of excitement for those of you seeking adventure. There are plenty of activities to keep you occupied, from camel riding and hiking in the mountains to scuba diving and surfing in the sea. From its gorgeous mountains to its immaculate beaches, this majestic nation is home to some of the most breathtaking beauty in the world. The Musandam Dibba Oman region is well-suited to water sports activities such as speed boating and snorkeling. So, whether you're looking for a hard adventure or just want to relax in a scenic setting, Oman is the right destination for you.
3. Rich Culture & History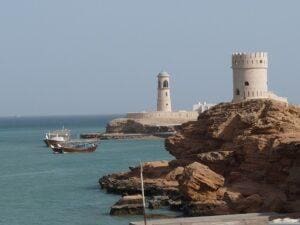 Small, but significant and loaded with rich culture and history. Oman has been a cultural melting pot for decades, blending elements of Middle Eastern, African, and Asian cultures. Oman's art, music, cuisine, and architecture all reflect this rich past. Oman is a country that has everything to offer history buffs, from its ancient ruins to its modern architecture. In addition, Oman is a friendly nation with a fascinating history that is just waiting to be discovered. Visit Oman today to take advantage of everything that it has to offer!
4. Variety of Food
The variety of food is one of Oman's most appealing features. Omani cuisine is a mixture of various cultures, from Arabic to Pakistani/Indian to African. There are always new spices and flavors to taste because they are all distinctive. With such a wide selection of food, everyone can find something they like. Some of the most popular Omani dishes include musakhan (a dish made with chicken, onions, and spices), harees (a wheat and meat dish), and maqluba (a rice and meat dish). There are also many delicious seafood dishes, such as Machboos (a fish and rice dish) and Samak Harra (a spicy fish dish). It's indeed a wonderful place to visit if you're seeking a country with a wide variety of foods.
5. Safe & Welcoming Country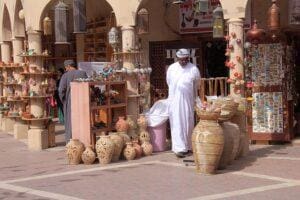 The Sultanate of Oman is a friendly and secure country. The population of the country is just over 4 million, and Muscat serves as its capital.
Oman is a peaceful country with a deep cultural history. Oman is known for its friendly locals, safe streets, and several opportunities to take in the natural beauty of the region. For those looking for a true taste of Arabia, Oman is a wise choice.