8 Reasons You Should Consider Retiring to the Cayman Islands
With the UK an North America reaching sub-zero temperatures this month, moving to warmer shores may be appealing for many. In this article, we're shining a spotlight on the eight reasons that you should consider retiring to the Cayman Islands.
Many of us dream of spending our retirement somewhere with sunshine and a slower pace of life. There are plenty of options to choose from; from idyllic Greek villages to South American expat communities and balmy Florida .  But there are many great reasons to consider settling in the Cayman Islands for your retirement, from the Cayman Islands special economic zone to the climate and  abundant activities.  In this article, we're going to be talking about these many reasons. Take a look…
Where are the Cayman Islands?
The Cayman Islands are a British overseas territory in the western Caribbean. The name is an umbrella term for three islands spanning 264 square kilometres; Grand Cayman, Cayman Brac and Little Cayman. The islands are known for their pristine white beaches, great restaurants, and a warm Caribbean welcome.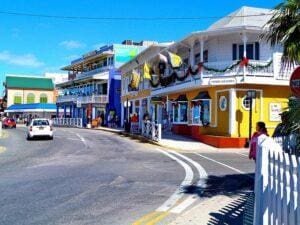 Why You Should Consider Moving to the Cayman Islands
There are some really good reasons to consider the Cayman Islands as your retirement home, and we'll be looking at some of these in this section:
Climate
The climate in the Cayman Islands is about as far from that of the UK as you will get. The islands enjoy endless sunshine and high temperatures all year round, with highs in the 30s during the summer and lows of 23 degrees in the winter months.
If you fancy spending Christmas day on the beach with an exotic cocktail, the Cayman Islands may be the right choice for you. Although you can expect some rainfall during October and November, the good news is that, during February and April, the average rainfall for the region is just four days.
Special Economic Zone status
The Cayman Islands is one of the 6,000 regions around the world to enjoy Special Economic Zone status. This has a number of benefits for expats, including relaxed land use restrictions, duty free benefits and streamlined procedures.
There are also benefits within this for expats who are, perhaps, considering starting a business in the Cayman Islands or continuing to expand an existing one.
Housing
The Cayman Islands are known for their show-stopping luxurious houses. While these may not be especially cheap, prices are certainly lower than the UK equivalent, and processes are refreshingly straightforward. The Cayman's government places no restrictions on single property ownership for foreigners and will guarantee right of ownership for each parcel of land.
As well as being comfortable and luxurious, most homes in the Cayman Islands are built to withstand extreme weather, including hurricanes, for added peace of mind.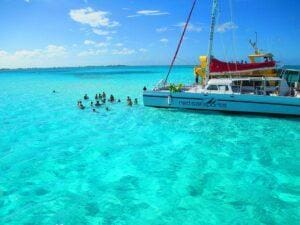 Sea, sand and scuba
With miles of beautiful beaches and clear blue waters, the Cayman Islands boast a wide range of watersports, including scuba diving. For those who prefer to take things a little easier, boat trips are plentiful and extremely affordable.
Art and culture
There's much more to the Cayman Islands than the beaches (as great as they are). As well as a permanent art exhibition by local artists, the National Gallery also hosts international events every couple of months.
Theatre lovers can also enjoy musicals and dramas throughout the year at the Prospect PlayHouse. There's also plenty to keep the grandkids happy when they visit, including watersport lessons, scooters, and numerous safe play areas.
Cayman cuisine
As you would imagine, fresh seafood and Caribbean cuisine can be found in abundance in the Cayman Islands – but that's far from the whole story. Cuisine on the islands is versatile and varied, with restaurants including Italian, Chinese, Japanese, Mexican and Peruvian.
The islands also host the annual Cayman Cookout – a unique food festival at the Ritz Carlton on Grand Cayman, featuring famous chefs including Jose Andres and Eric Ripert. For stay-at-home nights, grocery stores are plentiful and generously stocked with high quality organic produce.
A warm welcome
Cayman Islanders are exceptionally welcoming and happy to bring foreign residents into the fold of their communities. For those choosing to retire there, you can expect to make a new bunch of friends practically overnight.
In the same vein, crime rates in the Cayman Islands are extremely low, making for a safe and secure retirement. This can be particularly appealing for those who are considering moving to the Cayman Islands as a single person.
Healthcare
The Cayman Islands have a robust medical and healthcare system offering a comprehensive range of hospitals, doctors and treatment centres. While the islands enjoy a high quality of healthcare, it's worth noting that expats are required to take out health insurance to cover their care while resident on the islands, as this is compulsory by law.
Come on down to the Caymans
In this article, we've laid out some pretty compelling reasons for choosing the Cayman Islands as your retirement home, but that's not quite all. The islands also feature urban centres offering dining, children's activities and shopping, including designer outlets.
Moving to a new country is often a leap of faith – particularly when you're leaving behind friends and family. But, by choosing the Caymans, you're choosing a ready-made community complete with stunning homes, incredible weather and plenty to do to see you through your retirement years.
*****************
Images: Pixabay