11 Famous Places to Visit in Peru | Top Attractions and Landmarks
If you want to explore South America's ancient history, diverse landscapes, and rich culture, then Peru is the place to go. Continue reading to find out what this country has in store for you!
Peru is situated on the continent's west coast. It is mystically diverse, with the magnificent Amazon Rainforest, the Andes Mountains, and pre-Colombian villages.  There are adventures in store to test your bravery, as well as food to satisfy your hunger. Those wrecks at ancient finds are a key topic of interest that draws tourists to delve deeper into its history. Peru has museums, dunes and peaks, islands, and green rolling landscapes to visit, adding to the richness that makes it a location with a multitude of natural delights.
Without a doubt, Peru is a natural paradise that lures travelers to its numerous attractions. And, to help you make the most of your trip, we've compiled a list of iconic sights and places that you should absolutely check off your list. Let's dive into them.
Best Tourist Attractions in Peru
Lima: Brimming with Colonial History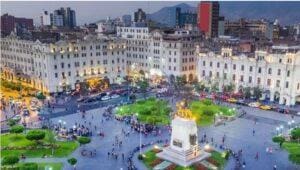 Take considerable time exploring Lima's historic district, the country's capital. The old center, a UNESCO Heritage, is a wonderful and intriguing destination to visit as you learn about its numerous attractions. Explore architectural wonders, charming plazas, and breathtaking interior design.
The city has been susceptible to natural disasters that have devastated its constructions since its establishment in the 15th century. Despite this, several have been restored or rebuilt. Tour the inside of the cathedral, which features a coffered roof, antique furnishings, and checkered flooring. Other must-sees are Lima's Main Square, the Larco Museum, and the Government Palace.
Machu Picchu
This is a well-known site for all visitors to the Inca Country. The most likely archeological structure is one of Peru's most well-known sights. Throughout the year, both tourists and residents visit. It is without a doubt one of the biggest attractions in Peru. There are two approaches to learning about the fortress. You may either trek on Inca Trail or take a deluxe train. You may complete your expedition within a day or longer, based on how you choose to go about it.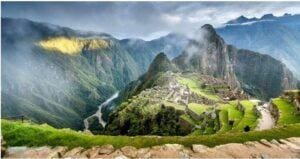 Whatever you decide, having able to experience such complexity is an exclusive opportunity that many people want. Your guided tour will teach you about the many sites and information about Machu Picchu. So don't forget to reserve your tickets ahead of time. No journey to Peru is meaningful without first learning about the magnificent World Wonder.
Cusco: UNESCO Heritage
The scent of the vintage era may be found here, distinguished by colonial architecture, romanticized streets, and a wide-open courtyard. Cusco is Peru's oldest city, having been inhabited for a very long period. In the middle of the city's tumult, this is a location of complete calm and an uneasy instinct that lures tourists to witness its unraveling beauty.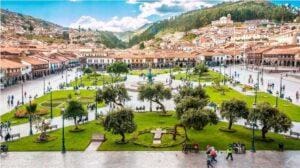 The attractions here have a history stretching back to the sixteenth century, and some of them now serve as luxury lodging in Peru for visitors. The La Casona used to be a manor home that was subsequently refurbished for tourism purposes. You can further spend your time by buying at the San Pedro market, going mountain biking in Sacred Valley, trekking through the lanes of Pisac Ruins, or discovering Koricancha.
Titicaca Lake
Titicaca Lake is the world's highest navigable lake and the biggest in South America. The climate in this area is dry and frigid at night, with temperatures dropping below 0 degrees Celsius. During the day, though, it is sunny with a temperature of 13°C.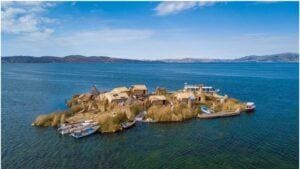 The lake offers a couple of islands to stay on. Like, Taquile is a large island in Titicaca Lake. These individuals have maintained their historic practices of wearing bright traditional clothing and living as they used to a century earlier. Everyone is ready to welcome tourists, perform traditional dances, and sell their wares.
Amantani is the other island where you may stay overnight in a family residence in one of the settlements. People from the island will greet you when you arrive. Finally, you will be able to visit Uros island, which is a series of islands known as the 'floating islands. These little islands are armed by communities that have created their own island using 'totora' reed using ancient technology.
Paracas National Reserve
Experience Peru's natural splendor in the Paracas National Reserve, which provides a safe haven for migratory birds and other animals. It is among the greatest spots to visit in Peru, often ranking first on the list. This sanctuary, located in Peru's Ica region, maintains the wildlife in its natural environment. This reserve has 60+ archaeological sites. The area also includes beautiful beaches with reddish sands where you may relax for a long with your dear ones. Another major attraction is the Paracas Candelabra geoglyph.
Ollantaytambo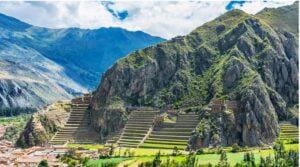 When touring the Sacred Valley, you should include the remains and stronghold of Ollantaytambo on your list of attractions to see. The area is very accessible and enjoyable to visit. It, like Pisac, has a great selection of sellers offering handcrafted items. It's a picturesque location, with two massive Inca temples rising over the settlement. Spend some time wandering up the mountain and exploring the ruins. The majestic Temple of the Sun, Pumatillis Terraces, and the Princess Bath are among the highlights.
Arequipa: The White City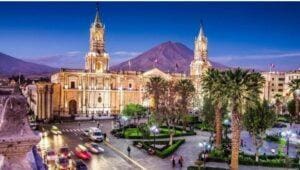 Experience what is often regarded as among the most picturesque cities in South America. Arequipa, set among snow-capped mountains, is a lovely place to spend a day or two. Its historical center was a UNESCO-designated Heritage Property for a worthy cause. Throughout, structures made of sillar stone, a volcanic rock, may be found. Sillar Stone emits its hue when exposed to direct sunshine, giving origin to the city's moniker of Peru's 'white city'.
Mancora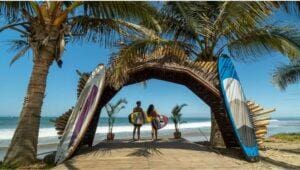 We propose visiting the beach resort of Mancora when you wish to take a moment away from viewing historical monuments and nature. With cafés, bars, and restaurants dotting the streets, it's a terrific area to visit in Peru. This village is situated in the Piura area, which is on Peru's northwest coast. This location is well-known for Mancora beach, which is popular with surfers.
Ayacucho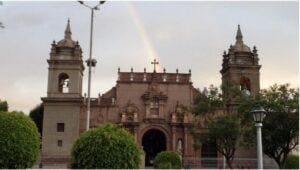 Ayacucho, Peru's oldest city, is situated in the Andes Mountains and is home to a variety of major tourist sites. It is a hamlet that has been surrounded by walls for over 200 centuries. Ayacucho offers it everything when it comes to enjoying a holiday in Peru, with several notable archaeological sites and mountains around the city. Beautiful cathedrals, historical facades, bustling streets, and much more can be found here.
Surprisingly, the streets of Ayacucho have a fascinating past. In truth, here is how a social revolution began in the 1980s, attempting to topple the government of the time. Furthermore, there are a couple of occasions hosted onsite throughout the year. Visitors to Ayacucho may also enjoy the greatest food and snacks at the city's bustling eateries.
Iquitos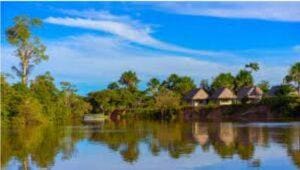 Do you want to go on an Amazon expedition in Peru? Iquitos is the destination for you. Iquitos, one of the most beautiful tourist spots, is inaccessible by road. The city is nestled in the bush, on the Amazon Basin. To uncover the hidden treasures, one might embark on a boat trip down the river or walk into the bush. Surprisingly, this is a city where ancient and new appeal coexists.
The city of Iquitos has a lot to offer, including cruise liners and canoes, trendy bars beside palaces, and antique huts. Surprisingly,  the place has the opportunity to be one of the top gastronomic destinations in the world, with a blend of classic and modern cuisines.
Huascaran National Park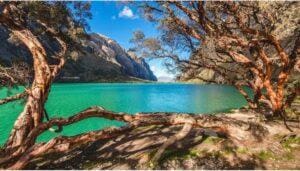 The Huascaran National Park is a massive conservation of natural space and one of Peru's many human heritage sites. It is situated in Peru's middle Andes, the Cordillera Blanca. This majestic natural wonder is home to various spectacular ecosystems as well as a diverse spectrum of local wild animal species. This is among the most gorgeous places to visit in Peru. The park's protection provides for the significant preservation of ecological variety in the region and its environs. Huascarán, at an elevation of 6.7 kilometers above sea level, is one of the tallest peaks in the Inca kingdom. Inside, you may take in stunning views of rivers, mountains, glaciers, and more.
Wrapping-Up
Whenever it comes to notable sites in Peru, there seems to be a plethora of alternatives. It was difficult to compile this list because Peru is rich in iconic and symbolic sites.  We hope you found these suggestions useful. Similarly, they are only a small taste of what you may find in this magnificent nation. Don't skip out on this fantastic journey; begin planning your vacation today.
If you have any questions on how to plan your entire trip or what to avoid when traveling alone, then read tips for solo travelers.  Still have doubts? Feel free to share with us in the comments section below.
Have a wonderful journey!
****************************
About the Author: Upma is Seo at JoomDev Company. She loves exploring the latest technology trends. She has profound experience in working for IT organizations and She loves turning her ideas into reality by developing WordPress plugins like Mighty Addons for Elementor, which helps her power Elementor's page builder.