Planning Your Family Trip To Philadelphia
Philadelphia is one of those bucket list destinations that everyone should visit at least once in their lifetime. Pennsylvania's largest city attracts millions of visitors every year. And while the majority have a great time, many fail to unlock the full potential of Philly.  By planning your trip in style, you can be sure to embrace everything the glorious city has to offer and find fun activities for the whole family. Here's all you need to know to plan a fun family trip to Philadelphia.
Step 1 – Find The Right Accommodation
Philly is the sixth largest city in America. So, if you want to enjoy the many attractions it has to offer, the location of your accommodation will be crucial. Otherwise, half of your vacation will be spent driving or taking public transport. Thankfully, the city center is blessed with a plethora of great hotels at affordable prices. Given the popularity of the destination, especially at peak travel times, you must book early.
Of course, planning your journey from the airport to the hotel is another key step. It'll help you get the vacation off to a perfect start.
Step 2 – Make A Rough Itinerary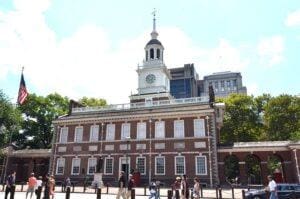 A little spontaneity is important for any vacation. Nonetheless, there are many wonderful things to see and do in Philly that should be booked in advance.  Making a rough schedule that factors in the attractions that you consider a must-visit ensures that you won't miss out. Moreover, if you drag them up on a map of the city, you can work out which ideas can be combined on a given day.
Do some research on the Philly tourism website for top things to do with kids in Philadelphia. You should still factor in some downtime and time for random activities. But a rough plan can help you do more during your stay.
Step 3 – Do Something Unique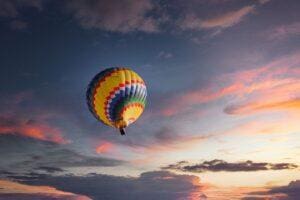 It's natural that you will want to visit the main tourist attractions including the museums and the Rocky Steps. However, it is equally beneficial to look for unique opportunities. Taking a hot air balloon ride near Philadelphia is one of the best solutions. It will give you a view of the region unlike any other. The combination of breathtaking sceneries and unrivaled photo ops make it a winning activity.
Alternatively, you could look for ways to incorporate your hobbies. A day of painting Philly's iconic locations, for example, could work wonders.
Step 4 – Attend A Sporting Event 
Philly is a sports-mad city. Frankly, there is no better way to soak in the atmosphere of the area than attending a game. The biggest teams in Philadelphia are the 76ers in the NBA and the Eagles in the NFL. Even if you support another team or don't particularly love the sport itself, you will have a great time. If you are an avid sports fan, booking a stadium tour is another great option.
The memories will last a lifetime and it's sure to give you some great stories to tell friends when you return home.
Step 5 – Embrace The Glorious Cuisine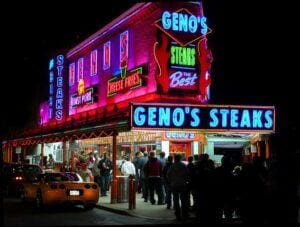 Enjoying beautiful foods is a key feature of any great vacation. Your trip to Philly shouldn't be any different. Finding the best Philly Cheesesteak is a popular choice for many. Meanwhile, Philly soft pretzels, hoagies, and scrapples are all on the agenda. Water ice is a particularly good choice for hotter days. With a wide range of street food vendors and high-class restaurants, you can find solutions that match your tastes.
You've probably enjoyed some of those foods back home, but it's not the same as the original. If you drink alcohol, a Bluecoat gin is another must.
Step 6 – Select Suitable Dates
With so much to do in Philadelphia, you'll probably need more than one night. Staying for 1-2 weeks is the most common solution. However, it's not only important to choose the correct duration. You also need to think about the time of your visit. Knowing when the biggest events are held can make your decision-making process far easier. Although you also need to line up your vacation with other life commitments.
Still, when you know the dates in advance, you can make early bookings. This can save you valuable money and allow more time for confirming your plans.
Step 6 – Choose The Right Travel Companions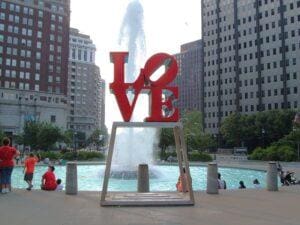 Finally, it's important to recognize that the people you travel with will influence your trip. Just because you are friends with someone, it does not necessarily mean you should vacation together. Some of the red flags are if they are needy, too dependent on you, or unlikely to compromise. If you travel with another family, it's probably a good idea to have separate places to stay even if it's in the same hotel.
Avoiding the wrong travel companions is as beneficial as choosing the right ones. The adventure of a lifetime awaits.