Get The Best of Italy Through An Italia Sweet Italia Tour!
If you're looking for an amazing, once-in-a-lifetime Italian vacation experience, look no further than the Italia Sweet Italia Tour! This fantastic tour operator is based in beautiful Abruzzo and offers tourists from all over the world a chance to explore this picturesque region of Italy. From ancient ruins and stunning mountain views to delicious local cuisine and wine, there's something for everyone on this incredible tour.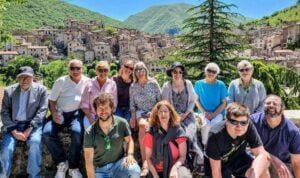 The Italia Sweet Italia Tour team knows exactly what it takes to create the perfect Italian vacation. They are experts in Abruzzo, and their intimate knowledge of the region means they can offer tourists an amazing array of experiences that cannot be found anywhere else. Whether you're a history buff, foodie, or nature lover, this tour has something for everyone!
As well as providing access to some of the most beautiful sights in Italy, participants on tour also experience local culture first-hand through visits to traditional villages and family-owned wineries. And with all meals included – not to mention wine tastings! – you'll have a chance to sample some of Abruzzo's finest delicacies.
Sightsee Abruzzo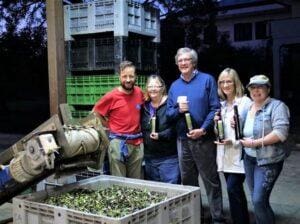 When most people think of Italy, they picture rolling hillsides blanketed in vineyards, ancient villages perched on rocky outcrops, and azure waters lapping at the shores of picturesque Mediterranean beaches. While all of this can be found in abundance in regions such as Tuscany and Puglia, one area that often gets overlooked is Abruzzo.
Nestled in central Italy between the Apennine Mountains and the Adriatic Sea, Abruzzo is a landlocked region that encapsulates everything that makes Italy so enchanting. From dramatic mountain scenery and pristine forests to sleepy medieval villages and world-famous wine countryside.  Abruzzo has something for everyone.
Owner of Italia Sweet Italia Tours (Fabrizio Lucci)
Fabrizio Lucci owns Italia Sweet Italia Tours, a company that provides guided tours of Abruzzo. Fabrizio was born and raised in Abruzzo, and he deeply loves his home region. He is extremely knowledgeable about its history, culture, food, and landscapes and loves sharing his insights with visitors.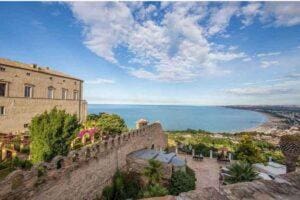 Fabrizio offers a wide range of tour options, all designed to showcase the best that Abruzzo offers. His most popular tour is the "Abruzzo Discovery Tour" – an 8-day exploration of the highlights of this beautiful region. Other offerings include wine tastings, cycling tours, culinary experiences, hikes through pristine nature reserves, etc. All of Fabrizio's tours are small group affairs (max 12 people), ensuring that guests receive personal attention from their guide and have plenty of opportunities to ask questions and get to know everything there is to know about Abruzzo.
Conclusion
This incredible escorted tour takes you to some of the most beautiful and unspoiled regions of this amazing country – from the rolling hillsides of Tuscany and Puglia to the majestic mountains of Abruzzo. The Italia Sweet Italia Tour is your passport to a truly unforgettable Italian experience with expert local guides, an all-inclusive itinerary, and luxurious accommodations.