How to Decide Whether to Rent or Buy an RV – Important Things To Consider
Now that the lockdown days of Covid are behind us, there's a yearning across the world to get out and travel.  With the high costs of air travel, there's a tremendous resurgence of interest in RV vacations.  The idea of carefree roaming across countries, and sometimes continents, is an exciting possibility.  Now that communications enable us to work and communicate on the road, there's nothing holding us back from experiencing RV travel.  Rving is also a wonderful way to spend time with the whole family and easily bring pets along as well.  Here is our guide of things to consider when trying to decide whether to buy or rent an RV vehicle.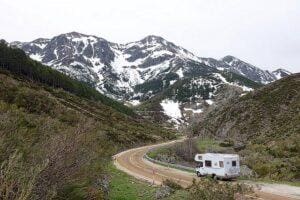 Key Factors to Consider About Renting or Buying an RV
Cost of RV Renting
Renting an RV can be an attractive choice for first-time RV travelers.  You will easily be able to compare a number of sizes and shapes and costs of camper vehicles at one Rental Dealership.  Renting an RV for your first RV vacation experience is an excellent choice.  You will need to know the exact dates of your trip and reserve your preferred RV well in advance.  Then careful planning will get you out on the road and back again by the required return date.  The RV Rental Company will have maps, guides, insurance, and plenty of first-timer advice to give you the confidence you need to set off on the open road in your RV.  Renting is also the optimal choice when you will be heading to a distant destination like New Zealand where you can find motorhomesforsale.co.nz.
Cost of RV Ownership
RVs can be purchased new or used in all price categories from budget to extreme luxury, brand new, or perhaps luxury used motorhomes would be your choice..  Their cost can be amortized over a number of years and then you can often recoup much of your cost if you resell your RV vehicle.  With your own RV you can come and go at your whim and not be confined by a rental deadline.  You will be able to customize your RV to your exact liking and decorate it to make it your own, just like your home.  You will get to know all the characteristics of your own RV over time and will enjoy taking carefree journeys in your own vehicle.
Frequency of Use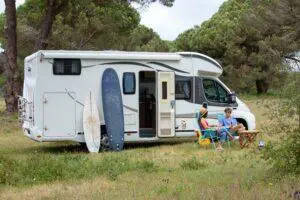 Your ability to take your RV out on the road will largely determine if renting or buying is the best decision.  If you are retired or able to work remotely, then you will want your RV to be available to you at any time of the year.  If you have limited vacation time and must be at a work location consistently, then a rental RV will probably be the best choice.  Often time, rental RV must be booked well in advance, where ownership means you can go adventuring at your whim.
Storage and Maintenance
For a carefree experience, renting an RV can't be beaten.  You will have no worries about where to store the large vehicle or how to maintain its condition.  RV rental companies keep their vehicles in top working condition with regular maintenance.
Owners of RVs will need to determine the parking ordinances where they live.  If you live in a gated community or urban area, you will most likely not be able to park your RV at your home.  This will mean arranging for RV storage offsite.  Likewise, you will need to find a facility to do all your required maintenance and have your vehicle checked out before your go off adventuring.
Personal Customization
With a rental RV your ability to customize your experience will be limited to items you pack or upgrades that may be available from the dealer.  RV owners on the other hand can personalize their RV from tires to mattresses, to dinnerware, BBQ gear, pet comfort, and outdoor equipment.  You can kit out the RV you own all at once or work on improving it over time, the choice is yours.
Whether you choose to rent or purchase an RV, it's an experience everyone should have at least once in their lifetime.  You'll explore destinations at a slower pace and meet lots of like-minded adventurers along the way in great RV parks.  So start planning an RV vacation and enjoy the ride!
**************************
Image source:  Pexels.com