5 Tips to Get Fantastic Deals When Traveling with Your Pet
It's always more fun to travel with a furry friend because you get to share unique experiences together when both of you are away from home. But it's also no secret that traveling with a pet is both a little more stressful and more expensive than traveling alone, as pets have specific needs that may not always be available at your destination. And while there are pet-friendly airlines, hotels, restaurants, and attractions, pet parents often expect to shell out just so that their pet can accompany them.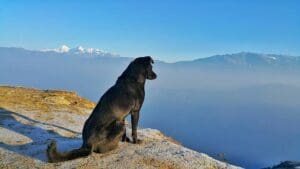 If you're a dog owner with a limited travel budget, this will pose quite a challenge. Luckily, there are ways to lower your travel expenses. One of them is to hunt for amazing deals for your trip. From buying pet supplies to booking dog-friendly accommodations, here are some helpful tips on how to score special offers when you travel with your four-legged friend:
Shop for Wholesale Pet Supplies
Part of preparing for a trip with your pup is packing essential pet supplies like wholesale dog collars, leashes, and travel pet bowls. You'll also need to bring an adequate supply of dog food that will last throughout the trip. If you need to restock on essentials before your trip, make sure to get them at wholesale stores. These stores often have excellent deals on pet products, such as discounted prices or buy-one-get-one offers you may not find in ordinary retail outlets.
Remember that pet items like leashes, collars, and bowls will endure heavy use and may suffer from wear and tear during your trip. To ensure that you and your dog always have backups, consider getting these items in multiple pieces. For example, for a canine that likes to play rough or explore all the little nooks and crannies of a new place, there's a risk of them damaging their collar. Having a spare collar for them saves you from needing to get a more expensive product at your destination. It also ensures that you have a spare that's ready to use anytime, and that your pet won't go long without sporting a collar and their ID.
Get Credit Cards with Pet-Friendly Hotel Partners
Accommodations will account for some of your biggest travel expenses, and they'll increase as you extend your stay. This means that the longer your trip is, the more you'll need to spend on pet-friendly hotel rooms. If you want to save up on accommodations, consider getting credit cards that have existing partnerships with pet-friendly hotels.
Many of these credit cards offer special deals for their clients where they distribute rewards points for each purchase. If you rack up enough points, you can use them to pay for pet-friendly hotel rooms for a specific period. Both you and your pup will benefit from the rewards points; in some cases, you won't have to pay a single cent to enjoy a five-star stay.
Consider Alternative Accommodations
You have other options, however, apart from booking hotel rooms. It's also possible for you to rent a pet-friendly vacation home, condo unit, or cabin. These are perfect for people who travel with their pets, as they offer more room for dogs to move around and get access to outdoor spaces. If you book one of these options, you'll also worry less about disturbing other guests when your pup barks. Lastly, vacation home, cabin, or apartment rentals may be more cost-efficient, as they usually offer better deals than hotels for extended stays.
If you and your pup enjoy being outdoors and won't mind going without a few creature comforts, you can also consider camping or renting a mobile home. Many campgrounds are pet-friendly by default, and they're also a good choice for larger dogs because they have more space to play. Try these kinds of accommodations and enjoy having them as the backdrop for fun outdoor activities like hiking, playing fetch, or swimming in a nearby lake. Though choosing these accommodations will require you to travel a little less luxuriously, access to the great outdoors may be an awesome deal for both you and your pooch.
Get Perks for Your Pet Through Frequent Flyer Programs
In case you'll be traveling with your pet by air, try signing up for a frequent flyer program. Some promos may allow you and your pet to fly for free. A number of commercial airlines also offer frequent flyer miles to both pets and their pet parents, which the latter can collect and use for future travels.
Some airlines also offer their frequent flyers the perk of flying with their four-legged friend free of charge, whether in the plane's main cabin or the cargo hold. If you anticipate traveling often with your dog, this is one deal you shouldn't miss.
Call Ahead of Time
Whatever your mode of transportation or accommodation type may be, make sure to call the involved establishments ahead of time. Use this opportunity to clarify any pet-related concerns, like if the hotel allows pets in all areas (or just in the room you're staying in) or whether the airline requires a particular kind of pet carrier to be used on board the plane.
This may also be your chance to inquire about travel upgrades or deals for pet parents and their four-legged companions that aren't widely advertised. For example, a pet-friendly hotel may offer a special canine boarding package where they provide dog beds and artisanal dog food for pets staying with them. It definitely won't hurt to ask. You won't know about the awesome pet-friendly deals you can encounter on your trip until you do so!
For sure, traveling with a pet is more financially and logistically demanding than traveling alone. But compared to before, more establishments are opening their doors to both pets and their owners and offering good deals on pet-friendly travel experiences. To make the most of your travel budget and still enjoy the trip out with your pet, do a little extra work to score deals like the ones above.
The memories you'll create when you travel with your pet will be priceless nonetheless. But it's never a bad idea to travel more thriftily—and, like your pet, with a lightness in your step!