How to Select the Best Sunglasses According to Your Travel Destination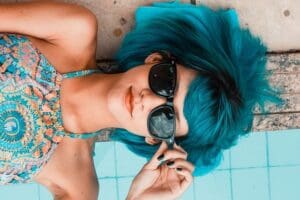 If you're a frequent traveler, you know that it's difficult to find good-quality sunglasses that will keep your eyes protected while at the same time fit comfortably on your face. With all the options and styles available today, finding the perfect pair can be challenging.
The type of sun exposure, climate, and activities that you'll be experiencing are only a few of the major factors to take into account when selecting a pair of sunglasses. Style, durability, and comfort are also equally important, especially if you're planning on wearing them in harsh environments and extreme weather conditions.
In this article, we will give some useful tips and tricks on how to choose sunglasses that will not only protect your eyes but also make your trip even more enjoyable.
Ski Holiday
If you are planning on a ski trip, you need sunglasses that have a wide lens so you can see as far ahead as possible. You also want to ensure that they have UV protection because the snow can reflect 80% of the sun's damaging rays. Choosing sunglasses with polarized lenses will also protect your eyes from glare, which is more likely to happen in snowy conditions. Some of the top-rated glasses for skiing are Oakley Holbrook.
Beach Holiday
If you are going to a tropical beach, you want to choose sunglasses that will help protect your eyes from harmful ultraviolet rays, so opt for a tinted pair of sunglasses that offer 100% UV protection. You also want to make sure that the lenses are lightweight and won't fog up when it gets wet. Some of the best choices include Ray-Ban Aviators and Ray-Ban Wayfarers.
Camping in the Forest
Camping in the forest may seem like an exciting and adventurous holiday, but it does come with a few hazards. If you want to know how to choose sunglasses for camping, you should focus on making sure that your sunglasses are able to withstand the elements. A pair that has a full range of UV protection, a durable material, and a design that won't break when they are hit by branches or rocks will be great for camping. The Oakley Flak 2.0 and EyeBuyDirect Polarized Sunglasses are some great options.
Biking in the Mountains
Cycling in the mountains can be a fun and exhilarating pastime. Sunglasses that are designed for riding in the mountains are usually polarized and have a wide field of vision. In addition, a pair that has good lens clarity will ensure that your vision is not compromised when you are riding at high speeds or riding in the dark parts of a trail. If you are looking for an excellent pair of sunglasses for biking in the mountains, Julbo Fury and 100% Speedcraft SL are a few top-rated choices.
Road Trips
If you want to know how to choose sunglasses for long road trips, then make sure that they will be able to protect your eyes from dust and other debris on the road. A pair that has a good range of UV protection, durability, and is lightweight will also make your life much easier when you are driving long distances. You also need to find a pair with anti-glare and wide field of view lenses, as it will enable you to see farther ahead and to the sides of the vehicle. Ray-Ban RB4335 are some of the best choices for people who are planning on doing long trips by car.
Backpacking Trip
When it comes to choosing sunglasses for backpacking, it's best to go for a pair that can offer adequate protection from the sun and rain, while allowing you to see as far ahead as possible. A pair with anti-fog and UV protection, lightweight, wide field of view, and good lens clarity is what you should look for when selecting a pair of sunglasses for backpacking. Whether you are going for a weeklong camping trip or a multi-day trek, you need to find a pair of sunglasses that will enable you to see far ahead and will also protect your eyes from harmful UV rays, sandstorms, and insects. Maui Jim Haleakala and Oakley Flak 2.0 are two of the most top-rated sunglasses for backpacking.
Conclusion
There are many different factors that you need to take into account when buying sunglasses. Some of them include the type of activity that you intend to do, the environment that you will be in, and the distance that you will be traveling. Wearability is also equally important to make sure that you are comfortable wearing your sunglasses for long periods of time. After all, investing in top-quality sunglasses will ensure that they will provide you with the best eye protection, whether you are just spending an afternoon at the beach or planning to go on a month-long backpacking trip.
*****************************
About The Author: Isabelle Marinier  Isabelle is an associate editor at EyeBuyDirect, an online glasses store. She is a lifelong learner who is always eager to try new things. Isabelle combines her skills and experience to transform lifestyle, fashion, and travel ideals into practical reality and relevant information.