5 Tourist Attractions in Kashmir That Will Astound You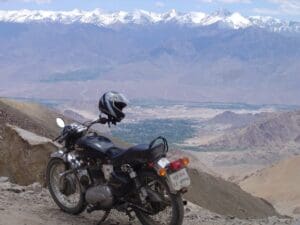 Any seasoned tourist would jump at the chance to see Kashmir in the far northern reaches of India.  Kashmir, called "Heaven in Paradise," is one of India's most scenic places with stunning natural beauty. Everything in Kashmir will fill your heart with happiness, from the breathtaking valleys to the faraway mountains covered with snow and mountains. That is the main reason why so many tourists flock to the area.
The trip via the passes to reach Kashmir's remote locations is also a must-do for all serious adventurers. It is impossible to explore all of Kashmir's tourist sites in a single trip, so let's have a look at some top spots you shouldn't miss.
Kargil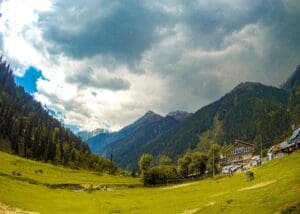 Unsplash by: Yogendra Singh
Most Kashmir tour packages include guided excursions to Kargil. While Kargil is most known for its position along the Pakistan-India border, the beautiful town has plenty to offer travellers. The Rangdum Monastery and the Phuktal Monastery will give you a spiritual atmosphere while you're there. Visit the Drang-Drung Glacier as well. As you journey up to the glacier and experience the wonderful weather, the Drang-Drung Glacier will take your adventure to a new level.
The different monasteries in this area can teach you about the culture and history of the region. Visiting these monasteries will make you feel blessed. Making plans to visit the Kartse River is also an option.
Kathua
For those who want their Kashmir adventure to be unforgettable, Kathua is a must-see destination. To Add Kathua to your travel itinerary, you can also check out the Thrillophilia reviews that will help you to make your vacation even more thrilling and memorable. Biking through Kathua to the Ranjit Sagar Dam, which is located in Kathua, is a once-in-a-lifetime experience for riders and bikers. For spiritual tourists, the area's abundance of well-known religious temples is a fantastic alternative.
Furthermore, the Duggan Valley provides breathtaking views of the Himalayas. It's also a really lovely Indian valley. It will come as a surprise to find that there is a beach called Purthu Beach in the vicinity.
It's lovely and peaceful. Many tourists like to plan trips inside the Kathua area from Jammu. Make sure to include the Kathua trip in your Kashmir itinerary to help elevate the quality of your visit.
Pulwama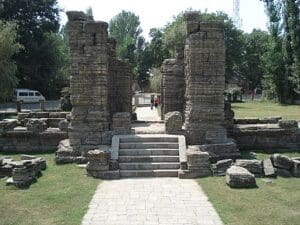 Wikimedia Commons by: Jimmyeager
Pulwama is yet another location in Kashmir that you should visit. The general ambience of this lovely location exudes tranquilly. There's a lot to see and do here, aside from the natural beauty. Tourists will find a trip to Tarsar Lake to be a sight-seeing joy. In addition, Pulwama is home to a number of Hindu temples that you should not overlook. These temples continue Hinduism's rich heritage throughout the millennia. In addition, the Aharbal Waterfalls are a must-see sight in Pulwama. Because the waterfalls are so gorgeous, it's easy to lose track of time marvelling at them. Furthermore, Pulwama's Jama Masjid Sophian is a remarkable historical landmark worth seeing.
Pahalgam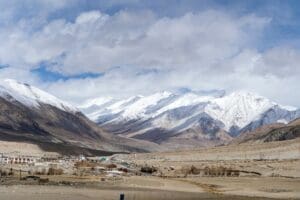 Photo by Shail Sharma on Unsplash
Do you believe you'll be able to complete your Kashmir tour without stopping at Pahalgam? No right!,  Pahalgam is Kashmir's most opulent destination, offering an unforgettable experience. Pahalgam's valleys, lakes, and rivers will transport you to another world. There's no reason why you shouldn't go to the Aru Valley and the Betaab Valley. These two valleys are important tourist spots in Pahalgam.
For several hours, the snow-covered panorama of Aru Valley will enchant you and your travelling partners. Another fantastic site in Pahalgam is the faraway Tullian Lake. It is a must-see attraction. It is surrounded by mountain ranges, and the environment around it is breathtaking. In terms of beauty, Sheshnag Lake isn't far behind. The lake must be at the top of your list as well. By planning a trip to Dalyan Valley, you will be able to rejuvenate your spirit. In addition, Pahalgam offers reasonably priced guided trekking and hiking programmes. Are readily accessible for.
Hemis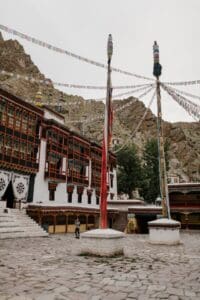 Hemis is well recognised for its one-of-a-kind monasteries and the breathtaking vistas they provide. In the area, there are various gompas and monasteries that you should visit. Within the monastery site, however, there are several clues and evidence of previous Buddhist traditions. An excursion to Hemis National Park is also available, where you may see rare animal species. Visits to gompas such as Stakna Gompa, Shang Gompa, and the other gompas spread across the region will also be noteworthy. It goes without saying that Hemis should be on everyone's list of must-see places in Kashmir. In conclusion, include this site in your Kashmir itinerary for a memorable vacation.
About The Author:  Alex Ibrahim is naturally passionate to write articles on different niche like business, digital marketing, SEO, health, travel and also on Kashmir tour packages . He is also passionate to promote business by high quality articles. He naturally writes articles by day and read at night. He is now executant of TravelatDestinations