Guide For Planning The Best Adventure Vacation Ever!
While everyone wants to know great ways to travel for free, in the meantime why not just travel for the heck of it? Let's Start the Adventure! The pandemic is finally near its end, so travel is on the horizon (or now depending on where you are). With the last two years mostly being a bore to the average person, it's pretty clear that a lot of people have caught the travel bug and just want to go out. It's perfectly understandable!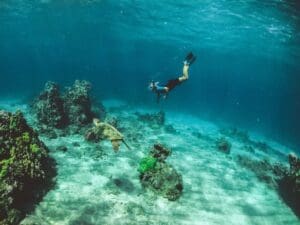 Image credit 
But what if you're wanting something that's jammed packed with adventure? Maybe something you've never experienced before? Fortunately, there are more than enough action-packed vacation spots all around the world that you could easily opt into. So, here are a few ideas and how you can get started on planning the most adventurous vacation ever!
1. Pick the destination
You're first going to want to choose this wisely. Where exactly would you like to go? What type of vacation are you wanting? Are you looking forward to every day being filled with adventure or are you wanting a mix of relaxation and adventure? Also, you'll need to think about the season as well. Are you wanting to do something in the winter, what about the summer? Maybe you even have no preference at all! You're also going to want to think about the budget that you have and whether or not you're open to alternatives. For example:
-Instead of skiing in Switzerland, ski in the Tatras of Poland
-Instead of ship dives in the Maldives, dive in Japan (don't forget about the dive shops Okinawa either)
-Instead of surfing in Hawaii, surf in Portugal instead
-Instead of hiking in the Rockies in the US, hike the Dolomites in Italy instead
-Paragliding in Greece and instead paraglide in the Turkish Riveria
In general, alternatives can be just as exciting if not more! This can bring a lot of new experiences, plus, there is always the chance of it being less busy in certain areas as well.
2. Pick the best mode of transportation for your trip
Planning a vacation is not an easy task. There are so many aspects to consider, such as the destination, the mode of transportation, and the accommodation. One of the more difficult things to choose would probably be transportation, though, of course, it depends on your destination. Fortunately, there are many travel planners that can help you with this task. You can use them to choose the best mode of transportation for your trip.
While transportation may not sound the most exciting for traveling, you'd be wrong! Train travel has become increasingly more exciting, and it can be Instagram-worthy too, such as the Venice Orient Express! Why hot take a helicopter ride if you're in Bali or even a small propeller plane in the Maldives? Anything is possible!
3. Accommodations
When it comes to having an adventurous trip, the accommodation shouldn't be skipped out on either. For many, it's actually the accommodation itself that makes up the trip. So, if you're looking into having an action-filled trip, how can the accommodation help? You can look on websites such as Expedia, Booking, or even Airbnb for help. You may also want to look into Instagram, TikTok, or even Pinterest for awesome ideas as well. If you're staying in the forests, why not sleep in a treehouse?
If you're in Bali, why not stay in a bungalow? If you're going to Amsterdam, why not stay in a houseboat? Greece is so beloved by the travel community thanks to the cave hotels, why not try that? Can this be pricey? Yes, it can, but it's all a part of the experience!
4. Find a tour guide
Tour guides are great resources for finding the best sightseeing tours in a given city or country. Tour guides have been around for decades and have been used by tourists to find the best sightseeing tours in a given city or country. They provide valuable insights into the history and culture of these cities, as well as what to do when visiting them.
Sometimes, it can be rather difficult to find transportation or even how to get to certain excursions. This is exactly where a tour guide can come in and help out. If you're in any accidents, they'll be there to help, if you need translating, they'll be there for that as well. In general, you can have incredibly exciting tours that are filled with action, adventure, and adrenaline.
Tour guides usually get a bad rep because it's seen as something for families or for elderly travelers, but seriously, tour guides can truly be incredible. They take you where you'll need to go. They'll teach you to be safe too. Besides, depending on what exactly you're aiming to do, you just may actually need to be able to have a tour. Visiting the Amazon rainforest for example usually means needing a tour guide, the same can be said for the African safari as well.
5. Explore your surroundings with awesome local events and activities
Last, but certainly not least, why not check your own surroundings? While it is important to break out and travel, you may be surprised at what is offered in your own backyard. Of course, this is going to depend on where you live and what there is to be offered. if you live in a rural area, why not go hiking or even ride an ATV? If you live in a very busy city, you just may be surprised at all the wild adventures you could have right there!
But you can even just venture around your region, and plenty could be offered. Overall, just know that you don't have to go all the way into another country to just get an adrenaline rush during your travels. There is potentially a lot that could be offered right where you are living now.