How to plan your European Road Trip:  Top Recommendations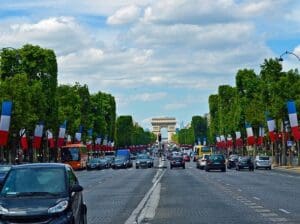 Have you been long planning a memorable road trip experience in Europe? Look no further than the classic European art cities. These vibrant metropolises offer history and attractions that will leave you feeling inspired and entertained. Plus, the delicious cuisine and picturesque landscapes will leave a lasting impression.
There are so many beautiful places to see and explore, it is easy to get lost in the vastness of the continent. From Rome to Paris, Edinburgh to Amsterdam, there's something for everyone when traveling through Europe.  Below we'll share our recommendations for planning a memorable road trip through Europe.
Recommendations for Planning a Memorable Road Trip in Europe
Do Your Research and Plan an Itinerary
Road trips are a great way to get out and explore new places, but planning them can be a bit daunting. The confusion of where to start in Europe can seem like the biggest challenge. Therefore, you must research from beforehand. Decide which countries you want to visit and map out the routes you will take. Be sure to factor in time for sightseeing, dining, shopping and driving rules in each country.  Many countries in Europe do not allow cars into the inner city, so be sure to plot your course accordingly. You'll also want to factor in your budget and how much time you have to travel.
Rent a Car
Europe is a vast continent with so much to see and do. A great way to see as much as possible is by renting a car. You can go at your own pace, stop where you want, and see the sights that interest you along the way. However, a significant thing to keep in mind when renting a car in Europe is to first find a reliable rental company in your location. Not all companies will be available in every European region. For example, if you start from Amsterdam, look for the best car rental Netherlands.
For a trustworthy experience choose good rental services like BB&L Car Rental. They will provide you with all necessary information about the driving policies and laws, insurance requirements, and driving criteria in Europe.  It is important to be sure you are covered by rental car insurance as you will be driving on unfamiliar roads.  Also many car rentals in Europe have a manual transmission.  If you like the convenience of an automatic shift car, be sure to indicate this in advance.  Become familiar with how to refuel the car before  your leave the dealership.
Know the Emergency Number
Whether you're new to road trips or a seasoned pro, uncertainty is a part of everyone's life. In such cases, it is integral to know whom you can reach out to in cases of emergencies. The emergency number in Europe for the road trip is 112. When you dial this number, you will be connected with local emergency services. They can help you with everything from getting directions to finding a hospital or help you with any other type of emergency.
Download Maps from Google or Other App for Easy Navigation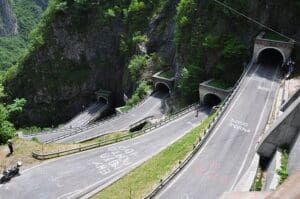 If you're planning a road trip in Europe, Google Maps is the perfect tool to help you out. Not only does it have up-to-date maps of the continent, but you can also download them ahead of time so that you can manage them well even if you don't have an internet connection while on the road.