Tips for Taking a Wellness Vacation in Austin, TX
"Keep Austin weird" has been informally adopted as the Texas town's motto. People flock to Austin year-round for great music, food, and an overall "chill" atmosphere. That makes it the perfect destination for a wellness vacation.
Whether you're looking for relaxation, or you want to hit the "reset" button on improving your physical and emotional wellness, you can enjoy all this weird and wonderful place has to offer on your own, or with your close friends or family.  Not sure what to do on a wellness vacation in Austin? We've got you covered with some Texas-sized tips that will leave you feeling rejuvenated and well-rested before making your way back home.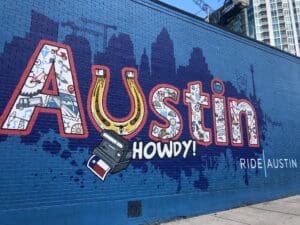 Image Source: Unsplash
Enjoy Austin Without Alcohol
There's no question that Austin has its fair share of bars and clubs. It's an easy spot to find a cocktail or a beer and enjoy yourself into the late hours of the night. However, that doesn't usually equate to rest and relaxation.  You can get a little creative with your nightly activities and choose to enjoy sober nights in Austin. You might even be surprised by how much there is to do and appreciate without a cocktail in hand.
Adopting a sober curious lifestyle allows you to prioritize wellness and reevaluate your relationship with alcohol. Simply getting away from your normal routine and drinking spots for a while can make it easier to move into this lifestyle and think about the impact drinking might have on your life. The potential benefits of a sober curious lifestyle include
Better sleep
Improved mental health
Lower blood pressure
Weight loss
You won't have to look far in Austin to find fun alcohol-free activities. You don't even have to give up the "bar" atmosphere, thanks to places like Sans Bar. It's the first sober bar in the city, offering non-alcoholic beverages that are anything but boring (a Rosemary Ginger Mule, anyone?), with the atmosphere of a traditional bar. If you've adopted a sober curious lifestyle or you just want to change up your routine while on vacation, spending some time at a sober bar is a great way to do it.
Get Outside
The coldest month in Austin is usually January, but the temperatures throughout the winter usually remain in the mid-high 60s. You can travel there any time of year and remain comfortable – even when you spend time outside.  Getting out in nature has incredible health benefits. It reduces stress, boosts energy, and can put you in a better mood. Spending as much time outside as possible should be a top priority when you're on a wellness trip.
Thankfully, there are plenty of outdoor activities to do in this weird and wild city that will boost your mental health and your sense of adventure, all at once. Throughout the city, you'll find opportunities for outdoor experiences like hiking, biking, swimming, birdwatching or kayaking.
Hiking
Biking
Swimming
Birdwatching
Kayaking
Head to the Zilker Botanical Garden to restore your sense of "zen," or do what the locals do and kayak at Barton Creek. You can even catch a gorgeous sunset at the Texas Hill Country at Enchanted Rock to end your day on a relaxing note. Austin is more than just music and food, so don't be afraid to step out of the city proper and experience some of the natural beauty it has to offer.
Fuel Yourself the Right Way
Austin is widely known for its incredible restaurants and unique food creations. You'll quickly be able to find traditional Texas BBQ as well as Tex-Mex offerings, but there are so many more unique creations, it's nearly impossible to keep up with the city's culinary creations.
It's also become known as a food truck haven over the last few years, making it one of the best foodie destinations in the country. Part of prioritizing wellness means enjoying what you eat. Don't feel like you have to deny yourself when it comes to some of the city's unique gourmet offerings.
However, you should also evaluate your relationship with food and what it does to your mind and body. Yes, Austin has a lot of great dishes that probably wouldn't be deemed "healthy," but many restaurants and trucks in the area do focus on offering alternatives that will fuel your body the right way.
Foods like oily fish, whole grains, nuts and seeds, and fruits and vegetables are good for both your mind and body. Seek out restaurants and food trucks that are dedicated to making you feel your best, and save the unhealthy offerings as occasional treats while you're on your trip.
These ideas are just the tip of the iceberg when it comes to everything you can experience in Austin, TX. Whether you want to get away from the chaos of your daily routine or you know taking a Texas-style break is exactly what you need to boost your wellness, Austin is the place to go.