Fun Things To Do in Fiji for  First Time Travelers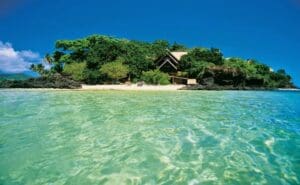 If you're hoping to visit Fiji sometime soon, there is good news all around.  Fiji has eased it's Covid regulations and is welcoming travelers again.  A trip to Fiji will be the highlight of your travel experiences for a number of reasons.  Most important on the list of Fiji attractions, is the Fijian people themselves as they are some of the most gracious and friendly folks on the planet.   With a big smile and a greeting of "Bula", your interaction with the Fijian people begins.
Fiji is blessed with stunning natural scenery both above the water and below.  The temperature is always warm, with Instagram worthy beaches, lush tropical landscapes and to-die-for sunsets.  There are over 300 islands that make of up Fiji with about 1/3 being inhabited.  The largest communities are in Viti Levu with its major cities of Suva and Nadi and Vanua.  There are many luxury resorts occupying hidden coves and islands throughout the country as well. With so many natural attractions and a variety of lodging styles, you'll need to research Fiji holiday packages to help plan your adventure.  Here's a guide to some of the top fun activities to experience while visiting Fiji.
Experience the Local Culture
There are many interesting customs and cuisines of Fiji to learn about on your vacation.  Perhaps the best way is to visit the National Museum of Fiji in Suva and the Fiji Cultural Village in Nadi.  Some experiences worth seeking out are Kava drink ceremonies, Lovo Meals cooked over hot rocks, local food markets, Fijian fish dishes and nighttime fire walking shows.
For an authentic Fijian experience consider booking your stay in a traditional Bure (thatched roofed bungalow) right on the beach!
Swim, Snorkel and Dive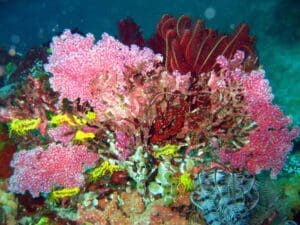 Fiji is world famous for its abundance of colorful soft coral reefs.  There are few places on the planet more dramatic for deep sea diving and snorkeling than on the Coral Coast of Fiji.  I have never found another spot where I could walk into waist-deep water, put on my snorkel and mask and glide for hours among brilliant tropical fish and bright corals!  There are many excursion operators to take you diving, snorkeling, or if you want to stay dry, glass bottom boats.
Gardens, Jungles and Nature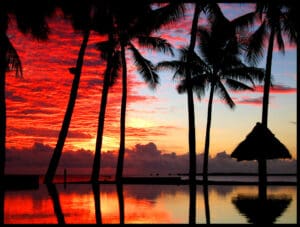 While most folks travel to Fiji for the beaches, the natural landscape of the islands are lush and vibrant.  Go on a jungle walk, hike the mountains, or zip line through the trees.  One of the most visited spots is the Garden of the Sleep Giant located at the base of Sleeping Giant Mountain about a 10 minute drive north of Nadi.  This tropical park once owned by late actor, Raymond Burr, and is home to an amazing array of wild orchids.  Stroll along the canopy covered walkways and inhale the renewing scents of this lovely tropical jungle walk.
Boating and Island Hopping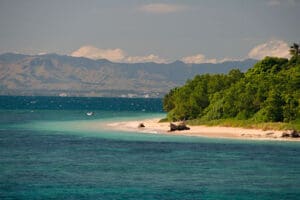 The brilliant aquamarine waters of Fiji are dazzling!  True, they are wonderful for swimming and sunbathing, but you should not miss the opportunity to go island hopping and boating around the islands that make up the country of Fiji.  You will find a wide variety of opportunities to go boating, from sunset cruises, to full day excursions, to multi-day adventures.  For a unique south pacific experience, take a boating excursion to one of Fiji's private islands.  Spending the day on Castaway Island, South Seas Island or Robinson Crusoe Island with festive cultural shows will be an adventure you will long remember!
No matter if you are looking for a luxurious island resort, an active adventure or simply a wonderful place to totally relax at the edge of the soothing sea, there is no better place to do it than a visit to enchanting Fiji!  What are you waiting for?