A Guide To Road Tripping Around Australia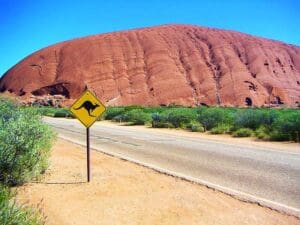 When people think of Australia, the first thing that comes to mind is its vast and stunning landscapes which hold everything from rugged mountain ranges and dense rainforests to stunning beaches and sprawling, red desert. With such beautiful features it's easy to see why this country is so popular for road trips. If you're looking for an unforgettable Australian road trip experience, you'll want to check out this guide which will explain how to choose your route, mention some of the best drives and sightseeing in Australia, and inform you on how to stay safe while out on the road.
Choose Your Route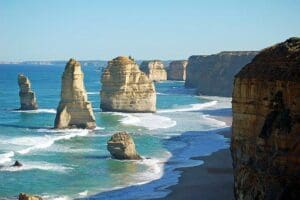 The best part about road tripping is that it is completely up to you! Australia is so large and has such incredibly well-kept roads, that there are so many different routes to choose from. No matter what kind of scenery you're looking for, you're able to find a route that's perfect for you and what you want to see. If you want to see the country's iconic sunburned country you can drive through Alice Springs and out to Uluru to see the beautiful red desert landscapes. If you are an ocean lover, you can take the glorious Great Ocean Road drive along the south of Victoria.  Or, if you possess an adventurous spirit, you can try driving the Gibb River Road on a four-wheel-drive and see some of the most untouched parts of Australia while being amazed at waterfalls, gorges and indigineous rock art. Some of the other best road trip destinations in australian include:
The Grand Pacific Drive, New South Wales
Kangaroo Island, South Australia
Cape Tribulation, Queensland
Kakadu National Park, Northern Territory
Hobart to the Bay of Fires, Tasmania
Cairns to Cape York, Queensland
Perth to Ningaloo, Western Australia
But don't let us tell you where to go, the best part about road trips is deciding for yourself. No matter where or what you want to see, there are many iconic road trips that will take your breath away. 
Pack Accordingly
Packing for a road trip involves far more than getting the number of underwear and socks right. When you are road tripping you are essentially living out of your car and need to have everything with you for any event that might arise. As such, it is important not only to have the appropriate clothing, but to ensure you have enough food, water and travel equipment to ensure you are safe no matter what. This should include medicine and a first aid kit, shower essentials, cooking equipment,  tire chains and camping equipment if you will be partaking in that endeavor. For a full list of all the things you might have forgotten to pack but very well might need, check out this list of 100+ road trip packing items you need!
How to Stay Safe On the Road
Now that your appetite for an Australian road trip has been whetted, let's talk about how to make sure your trip is as safe and enjoyable as possible. First of all, it's important to remember that Australia is a very big country, so you'll want to make sure you're prepared for long drives. Be sure to pack plenty of food and water, as well as a first-aid kit and a spare tire. Additionally, it's a good idea to have a working radio in your car so you can stay up-to-date on the latest road conditions.
Have a mechanic on hand
It is essential that your vehicle is in tip top shape before you head off, but it is even more important that you have the ability to keep it running smoothly while out on the road. The trouble with roadtripping is that you do not have access to your regular mechanics or services, which means you need to know who you can rely on to make repairs efficiently, and for a reasonable price. For customers on the move, companies like Enji are perfect because they allow you to compare quotes from mechanics in whatever local area you are in and book in directly with whatever workshop best suits your needs.
Watch out for Animals
Of course, no matter what route you choose, there are always going to be some amazing sights to see along the way. When driving around Australia, be sure to keep your eyes peeled for wildlife! You might spot kangaroos, emus, and even crocodiles in some of the more remote areas. However, while kangaroos are an amazing sight in the wild, one place you don't want to see them is in the middle of the road. As such, you should follow some tips to avoid car collisions with wildlife, which include using your lights, adjusting your speed and adjusting your speed when surrounded by thick bushland or scrub where animals may hide.
Be cautious when driving at night
Another important safety tip is to be aware of the risks of driving at night. In Australia, there are a lot of animals that come out at night, so it's important to be cautious when driving after dark. If you can, try to avoid driving at night altogether, but if you must make sure that you follow these 10 night driving safety tips, which include going slowly and keeping a lookout for animals or hazards on the road.
Final Road Tripping Tips
The great thing about road tripping  is that it is your journey, your adventure and therefore, you can do it in any way that you see fit. This guide simply provides suggestions and things you might want to be mindful about before setting off. As such, we will sign off by providing a few more road tripping tips just in case you have not thought of them yet.
Keep a spare car key
Preload maps and directions
Buy a national parks pass
Research free/cheap campsites along the route
Bring cooking gas and a power-saving generator
Invest in a satellite phone, radio or beacon if you will be out of service
A solar power setup to run your gear efficiently off the grid.
By following tips provided by travel experts, you can ensure you have a safe and enjoyable road trip around Australia and see the best of the great land down under.