Save Pounds on the Town: How to do London on a Budget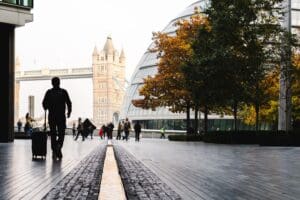 London has a reputation for being an expensive place to live, work and visit. But, it doesn't have to break the bank for visitors. Money and travel is what you make of it, you just need to understand how to spend it wisely! So, if you are looking for a more budget friendly trip to London, here's how to save pounds on the town, and look after your bank account while you explore one of the most expensive cities in Europe.  Here are our top tips for budget travel in London.
Public Transport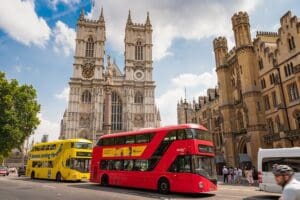 First things first, get yourself an Oyster Card. Whenever you travel on a subway, Overground, bus, tram or boat, your Oyster Card is constantly saving you money! It's also pretty convenient to quickly swipe a card, and then be swiftly on your way. Importantly, public transport means you avoid shocking congestion charges, an expense rife throughout London.
Free Walking Tours in London
Free walking tours enable you to explore all of London's delights, without shocking charges for some of the most popular attractions. Absorb information directly from informed tourist guides, and while away the hours doing something productive – walking and learning!  Download self-guided walking tours from the internet and use your mapping apps to guide the way.
Free Attractions in London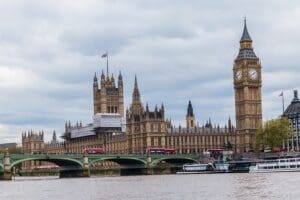 Bear in mind that there are some free attractions throughout London, a viable alternative to museums and the like that do charge for entry. These attractions are varied, and include: Covent Garden, Trafalgar Square, Piccadilly Circus, Camden Town Market, Big Ben, Parliament, Victoria Station, Harrods, and a walk along the Thames or one of the famous parks! However, if you decide that you do want to visit a paid attraction, be selective. Which attraction would you like most? Can you get a concession discount? The London Pass, for example, enables you to visit more than 80 attractions of your choosing.
Pick Up a Meal Deal
Whilst it's tempting to eat at all of the Michelin-starred restaurants that populate London's streets, this can soon add up to quite an expensive cost. Consider nipping to a local supermarket instead, like Sainsburys or Tesco, and snapping up a cheap meal deal! You could even take your cost-effective meal out to a park, and have an impromptu picnic.
Shop outside of the high street.
London is known for many brilliant street markets, thrift stores and charity shops. Although we all love luxe department stores like Harrods or Selfridges, these can simply be too expensive on a tight budget. Instead, do consider picking up some clothes that have been donated or handmade by local Londoners! If you're lucky, designer clothes can be found for no more than a few pounds – a much better deal than a meagre discount in a big department store chain.
Choose your hotel wisely
A major step to saving pennies in London is making sure you stay at the right accommodation; that is, a hotel that doesn't charge extortionate prices and hidden fees. A 4 star hotel in London that's affordable would be best, such as those offered by Dorsett Hotels. Luxury doesn't have to come at a steep price, and it helps to know where hotel bargains can be easily found!
So there you have it – save your pounds while on the town with these money saving tips for visiting London.