Top Tips for Solo Travelers Visiting the Arctic Kingdom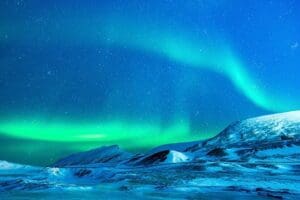 Not everyone shares the same enthusiasm about visiting a remote region like the Arctic, but for those who do, it's an unforgettable experience. This location is ideal for adventure lovers who want to learn its unique history and witness incredible wildlife. A solo trip will allow you to fully absorb all the pristine environments around you. Solo traveling has become so popular that single travelers make up  11 percent of the overall travel market.
Since the Arctic region is an unknown destination with barren landscapes, many solo travelers may find the location intimidating. But, the proper steps can make the travel process seamless and help travelers make the best of their trip.  Let's take a look at some helpful tips for traveling solo to the Arctic.
Seek Help from an Expedition Team
An Arctic adventure is a one-of-a-kind experience that might be challenging to navigate without expert guidance. Speak to a professional expedition team before booking your Arctic cruise to ensure that you're getting the best deal and making wise decisions.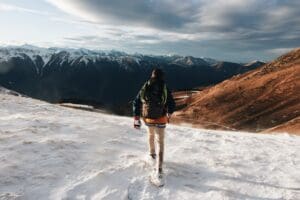 An expert team consists of diverse members with rich backgrounds in marine biology, history, geology, and more. Many qualified expedition teams work closely with solo travelers, which helps them understand the needs of someone visiting a new region alone. They can prepare you with knowledge and guidance, allowing you to prepare and enjoy your trip without worry.
Pick Your Adventures Beforehand
Choose which places you want to visit, the activities you want to participate in, and the wildlife you expect to observe. Preparing beforehand can help you fully experience everything the Arctic region offers. It will also allow you to save money accordingly as you will have a better idea of how much each activity may cost.
Picking your adventures will also help you choose your travel dates to align with the ideal weather conditions. The best time to visit the Arctic is in the summer, between late June to early July, when the sun remains above the horizon 24 hours a day. The North Pole stays in full sunlight all day long throughout the entire summer, which is why the Arctic is known as the "land of the midnight sun." You can enjoy the region and its natural beauty more profoundly if you visit during the warmer months.
Prepare Your Mind & Body
Visiting the Arctic region requires some emotional and physical preparation. You can emotionally prepare yourself by learning more about the region through research and educating yourself about the historical events and cultures of the location and its inhabitants.
The best way to prepare your body is by getting physically fit before the trip. Many tourist spots will require you to walk or climb, which requires strength and stamina achieved from frequent exercising. Due to the remoteness of the location, you won't have access to advanced medical care, so it is best to be physically healthy before travelling.
Be Open to New Friendships
Although the purpose of your solo trip might be to enjoy your own company, you might benefit from being open to new friendships. You may come across like-minded travelers who also took a solo trip to enjoy the beautiful things that the Arctic region offers.
Exploring the Arctic region solo can help you connect with other individuals fascinated by natural history. But, there are opportunities to be by yourself if you prefer some alone time to enjoy the one-of-a-kind experience. Either way, these tips can prepare you for your unique solo trip to the Arctic region.