What should I know before going to Saudi Arabia?  We have the answers you need.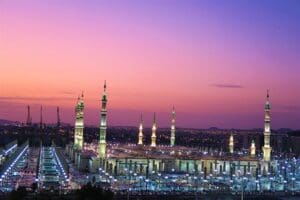 Tourism has very recently opened up to Western tourists in Saudi Arabia with the advent of the e-visa Saudi Arabia. This e-visa is easily applied for and citizens of 49 countries are eligible to apply. It allows for travel in the country for up to 90 days and is valid from the date of issuing for one year.
Previously, travel in Saudi Arabia was limited to only those traveling for business and those making a religious pilgrimage. As part of its new Vision 2030, Saudi Arabia is hoping that tourism can change the country's dependency on oil and diversify its economy.
With the advent of tourism in a once closed-off country, many people are beginning to consider travel into this magnificent and captivating country. If you're one of those people, you're probably wondering what you will need to know before heading there. We've gathered all you need to know into this handy list – check it out now to find out more.
Things I should know before traveling to Saudi Arabia
There are a few things you should be aware of before traveling to Saudi Arabia. From cultural differences to language barriers, getting yourself prepared is the best way to enjoy yourself as you travel.
Travel insurance
One of the prerequisites of travel into Saudi Arabia is that you acquire travel insurance. Healthcare for foreign nationals can be pretty pricey and so it is best to take out insurance that covers any necessary medical treatment for the entire of your trip. Make sure to use a reputable insurance broker who will cover you for the trip.
Language
Arabic is the spoken language in Saudi Arabia and while English is spoken by some, don't expect everyone to speak it fluently. We recommend learning a few key phrases in Arabic so that you can hold a polite conversation with locals when you're on the ground.
One thing you will find in most built-up areas is that road signs tend to be in both English and Arabic, making navigating easier especially if you're on the road.
Dress code
It is incredibly important that all visitors to Saudi Arabia adhere to their strict dress codes. For women, this means dressing modestly and covering up both their knees and shoulders. It also means that any clothing they wear cannot be tight-fitting and show off their figure. This means no skinny jeans.
For men, it is a little more relaxed, though shorts should still be avoided. Men are expected to dress modestly too and wear loose-fitting clothing.
Dress codes have relaxed in recent years, allowing women to wear modest clothing rather than enforcing the abaya, though it is still expected in mosques as a sign of respect. Women may also sometimes need to wear a headscarf.
Prayer times
Saudi Arabia is a strict Muslim country meaning that prayer times are observed throughout the day. Prayers happen at five separate times during the day and the time changes slightly each day. It usually lasts around half an hour.
Foreign visitors need to be aware that they may be asked to leave shops and restaurants during prayer times, though some places no longer observe this rule. There are some exceptions, like supermarkets, when you can be during prayer time, though you may not be allowed to leave during the requisite half an hour.
Segregated spaces
Though rules are relaxing in some areas, some restaurants will still have segregated spaces determined by gender. This means there will be a seating area for men and another for families and women.
If you are unsure of where to sit, you can ask a member of staff to point you in the right direction.
Places to visit on a trip to Saudi Arabia
Saudi Arabia is a new place where tourists can soak up culture and history, and try some really great food and there are a few places that we recommend you visit while you're there.
To begin with, there are the well-known cities of Jeddah and Riyadh which you should spend some time in. Jeddah is a coastal city, on the shores of the Red Sea. It is home to an incredible blend of old and new and is really worth the trip. Riyadh, Saudi Arabia's capital, is home to some incredible cultural and historical sites and you can learn all about the country in the National Museum there.
Out of the well-known major cities, we recommend Ta'if, the city of roses, where you'll find 700 rose farms. We suggest taking a tour of a local rose factory to learn about the industry while there, and picking up some rose water and honey from local producers!
Conclusion: Things to know when visiting Saudi Arabia
Saudi Arabia is a new and exciting travel opportunity with plenty to see. Remember to stick to local laws while out there and you'll have an incredible, once-in-a-lifetime experience.