Gift Ideas for 9-Year-old Girls Who Love to Travel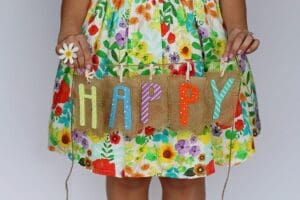 If buying a gift for a curious 9 year old girl is on your to-do list, we have some great gifts to suggest for girls who love to travel.  We have made buying a gift for a nine-year-old girl easier with our suggestions below. If she loves to travel, we have gift recommendations to suit all budgets.
Low-cost gift ideas
If you're shopping for gifts on a budget, the planets cube book could be an option for the adventurous traveler. She can use it to learn all about our solar system and the different planets. While she can't travel there, this is the next best thing, to explore and learn from this informative and unique cubed book. She can even get a taste of how astronauts eat-in space if you buy her the delicious astronaut vanilla ice cream sandwich.
With Wicked Uncle, you can find gifts to suit any age and personality, so you'll never be left guessing and hoping for the best.
Mid-priced gifts
If you have a slightly bigger budget, the 2 in 1 globe makes an excellent gift for a 9-year-old girl. She can use it to learn the geography of countries around the world, and also to learn about constellations, combining and encouraging a passion for travel with astronomy.
Money no object?
If money isn't as big a factor in your gift choice, then you could pay towards traveling, or if she's already going abroad with her family, you might pay for admission to a local attraction, a unique experience, or something she can use while traveling.
Because caravanning is often cheaper than staying in a hotel, it's a popular way of traveling. Buying books and games might not be directly linked to travel, but can keep her occupied while on the road. Alternatively, language books and CDs could help her communicate with native speakers in whichever country she is visiting.
Tailoring your gift to the places she's traveling to next is a great way to help her see and experience more of the local area and attractions. This could be canoeing on the river Drava in Slovenia, visiting the monkey forest in Ubud, or suitable clothing or accessories for exploring the mountains in Romania. If the nine-year-old girl you're buying a gift for loves travel, this opens up your options for gift-buying.
You don't need to splash out for a full trip somewhere unless it's reasonably local, but you can ensure her travel experiences are enhanced by buying a gift that helps her get more enjoyment from her holidays. This isn't limited to purchasing experiences. Accessories can help too. If she's likely to spend a lot of time outdoors, she will be grateful for waterproof clothing, in designs, she will love, if the weather could be unpredictable. Trendy sunglasses are another option for visiting sunny places. Alternatively, there are lots of travel cases designed for children, either with bright colors and designs or some made to resemble their favorite animals. So, even if she isn't traveling anywhere soon, she will have a suitcase she can use on her next family holiday.
Buying the perfect gift for a nine-year-old girl who loves to travel, provides lots of options and it doesn't have to be overly expensive. It's more about broadening her knowledge or experience of places around the world or having the right gear when she's traveling.