5 Ways to Save on Transport While Travelling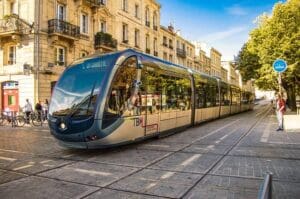 Whether you're travelling for work or are planning the vacation of your dreams, chances are that you're going to need a way to get from place to place while in an unfamiliar location. While transportation is relatively easy if you're driving to your destination, it can become a massive headache if you're going somewhere further away that requires that you to fly in. Here are 5 ways that you can save money on transportation while travelling or on vacation.
1: Look into Ride Share Apps
Many people plan on only going to a few different locations while out of town. If you're a business traveller who just needs to get from your hotel to a conference center or on vacation and simply trying to get from the airport to your resort, rideshare appssuch as Uber or Lyft can be far more economical than renting a car for a few days and save you hundreds of dollars. In order to compare base prices easily, look into websites like RideGuru to get a good idea in advance, then download an app or two to see what the pricing is like at your destination.
The real savings come when you factor in how many ride share services offer discounts to first-time users. If you want to save even more and are looking to go to a popular destination, you can even look into carpool services such as UberPOOL. While ride share apps won't save you much if you need to take many rides, as a one- or two-time solution they are a great option.
2: Utilize Public Transport
If you're going to a larger city, buses and trains can be an affordable and convenient way to get around. While only the largest cities in the U.S., such as New York City or Chicago, have robust public transport systems, even smaller European cities often have great public transport options. Make sure to do research before depending on public transport – make sure that you'll be able to get within a mile of where you need to go, and look into daily or weekly passes that can save you even more if you are planning on using public transport often.
3: Rent a Bike or Use Bike Share Programs
There are an increasing number of cities where updated bike infrastructure and bike rental services are on the rise. While most people won't be able to get everywhere just by bike, when used in conjunction with public transport it can massively cut down on your transport time and help you bypass congested traffic. In addition, renting a bike will allow you to explore the city in a way not possible while inside a vehicle, letting you easily stop to explore that niche coffee shop or exciting small art gallery you saw along the way.
4: Walk it Out
If you're in a large city, where traffic problems and parking fees make going by car or even by cab a massive irritation, do a quick search on your phone and see whether walking won't get you where you want to go faster. If you're planning on doing a lot of walking, a comfortable pair of shoes and a water bottle is a must, but don't let that dissuade you. Walking gives you many of the same advantages as a bike, allowing you to experience your destination at ground level.
5: Rent a Car – the Smart Way
Sometimes, public transportation and the occasional Uber just won't cut it. This is especially true if you're going to a National Park or ski resort, visiting a place for more than a day or two, or visiting a number of different cities that are spread further apart. Car rentals can be expensive, but there are some simple ways to save money. Keep booking a car rental in mind early, since booking further out can be less expensive and you may be lucky enough to catch a random discount or deal in the process. Get a compact car that will be easier to maneuver and cheaper to rent as well. Finally, don't rent on the spot. For example, on your ski vacation, don't go with the dealer at the Denver International Airport. Car rental locations near the Denver airport are just a short walk or Uber ride away and can often save you around $100 per day.