Tips for renting housing while you travel and some other useful advice
Travel advice can be given endlessly because every country is rich with features, customs and attractions that differ one from another. In this article, we will tell you more about great ways to find travel housing to meet your personal needs and to enhance your trip.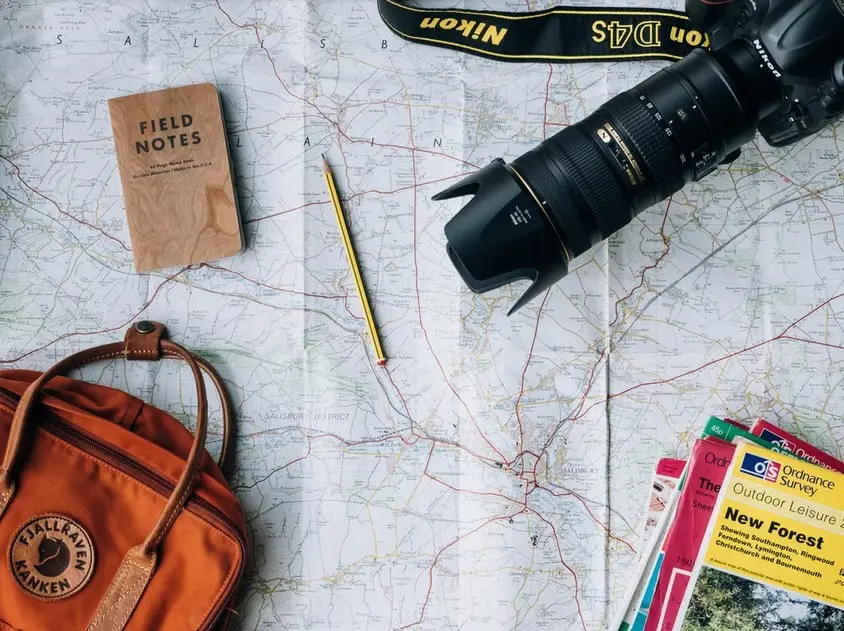 Here are tips you should know about the housing in your travel
Use local websites and forums to search for housing to rent.
Local websites can often offer prices for apartments at a lower price than international travel sites. On a local resource, you can find a villa that will be significantly cheaper than options on popular rental sites.
Book your travel housing either in advance (more than 2 months in advance – but if you have traveling in high season, you should start much earlier) or at the last minute if you have nerves of steel.
This way you can find options with good discounts. Of course, this applies to situations when the trip falls in the low season. In the summer and during the generally accepted holidays with rental housing, it is better not to delay due to high demand.
Feel free to ask for a discount on housing.
This option is possible, for example, when corresponding with the host on the Airbnb website. Turn off instant booking. Instead, first write a message to the owner – check the details of the check-in and ask for a possible discount. Often homeowners make concessions, especially in the low season.
Keep your rental property clean
This travel tip is especially relevant when it comes to renting apartments on Airbnb and renting houses. Good relations with the house owners can be a benefit in the future.  Also if there was a security deposit involved, you will be assured that it will be returned to you.
Choose housing according to the purpose of your trip
For walking and sightseeing, it is better to rent housing in the city center, and for an overnight stay when traveling by car, you should choose a hotel with parking on the outskirts. At first glance, this is unimportant, but this way you save time and money. A common mistake of beginners is renting housing that is not suitable for their  style of travel.
Ask for a better room when you check-in
Always ask for a better room or a free upgrade. This method works especially in the off-season when more rooms are available. Just be friendly and kind.
First, hostels come in different levels (there are some that cost over $100/night). Secondly, there are hostels with private rooms that are worth considering as they will save you a great deal of money. Thirdly, you can meet interesting people who will advise you on non-tourist attractions and you will benefit from the experience of other you meet in the hostel.
Choose housing on the 2nd or 3rd line away from the beach
This will help you save money while traveling because housing on the 1st line usually costs 2 times more.
Rent out your accommodation
If you will be leaving your residence for the duration of your long trip, consider renting it out and earning money on AirBnb. You might prepare it properly and maybe buy some modern furniture online for enhancing its look. But of course, always keep your budget in mind.
And now, that your housing is in place, let's see what else you can should consider while traveling.
Money Saving Tips While Traveling
Go to the local tourist office or at minimum visit their website
If something interesting is happening in the city you are visiting, the local tourist offices always know about it. The staff will advise you on the activities (paid and free) that take place during your stay. Usually, tourist offices offer discounts on attractions, transport, etc. Their job is to help you get to know the destination better. It's amazing how many travelers don't take advantage of this opportunity, but now, you know about it!
Almost all museums in the world organize days of free visits. Our advice if you are interested in museums, check on which days or evenings are open for you to visit at no or reduced fees. Sightseeing for free in a place that you are really interested in is doubly nice.
Follow the locals when visiting sights and places of interest. If there are locals around you, you are on the right track. If you are surrounded only by tourists – for sure, this is a tourist zone and everything will be more expensive.
Always keep your passport with you or in a safe
Never leave your passport as a deposit anywhere and to strangers.
Stepping off the tourist trails and wandering aimlessly around a new city is a good way to get to know it. You will surely be amazed by the hidden places you will find. Especially if we are talking about solo trips, it makes you more open to new experiences and opportunities.  When you're visiting the tourism office, you might ask if there are any areas that are not safe for tourists.
First of all, there are fewer tourists everywhere in the morning. Secondly, the weather is often better in the morning. Thirdly, photographs during dawn are unusually beautiful, unlike noon.
Ask the staff for help, even if you're not staying in a hotel
Hotel or hostel staff work with travelers every day. They know exactly where to go for good inexpensive food and interesting sights. The staff is usually locals who know the city very well. Ask them about anything that interests you.
Visit attractions early in the morning, before closing, or at lunchtime
Visit popular places with the least number of tourists – early in the morning, before closing, or at lunchtime, when most take snacks.
Do not agree to carry someone else's luggage when crossing the border or at airports!
You cannot be sure that someone else's baggage does not contain items and substances prohibited for transportation. Do not fall for tourist tricks and never agree to help carry someone else's luggage. Even if it's just a towel or cloth.
Assume that things won't go exactly the way you planned them
Few people come back from their travels without some stories of spontaneous failures. No matter how prepared you are, at some point you can get lost, get robbed, miss your bus, get food poisoning, get hurt… the list is endless! Accept that it will happen and DO NOT get upset when it happens. After a while, you will tell your friends about it. Just take a deep breath and think as objectively about this situation as you can.
Get a case for your laptop, a case for your camera, and a waterproof case for your phone. It's worth it! After 2 phones are drowned by a wave, you understand that it is better to pay $ 10 for a case.
Do not forget about Tax-Free
Before making purchases in the country of your travel, check the information about shopping and Tax-Free – from what amount it is issued, what tourists buy, and other conditions. So shopping while traveling will be more profitable.
Thanks to walking tours (free) – you will get to know better the places where you are. It is useful, interesting, and causes a lot of positive emotions. Always take good and comfortable shoes with you! Take care of your feet and they will take you to the most beautiful places.
Let your adventures be spontaneous. Plan two or three places/activities for the day and leave free time. This is one of the best ways to travel.