7 Family-Friendly Spring Break Vacations Your Kids Will Always Remember
A new year begins, and the spring season is right around the corner! Spring break is traditionally a time for college students to go to the beach, but this is also an excellent opportunity to plan a getaway with your family. Vacations are more than just a break from everyday life. Traveling with your loved ones also include some of our most cherished memories.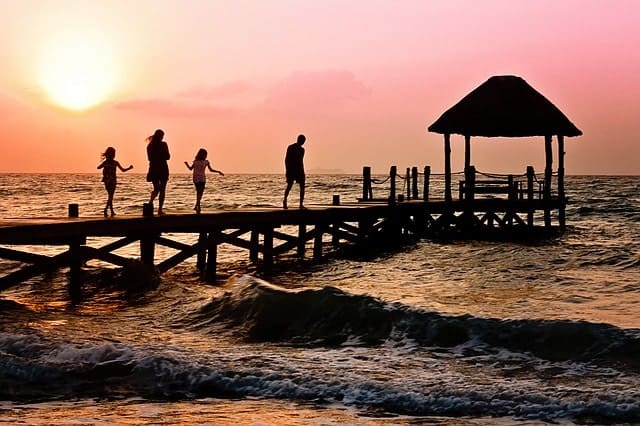 A poll found that, aside from the memories, taking a holiday trip together has other long-term effects, such as growing affection for other family members, optimism and ambition for the future, and better behavior at home and school. Adults who vacationed in their childhood agreed that family holidays had given them happy memories that will stay with them forever. Some of these grown-ups also said they call on their vacation memories when times get tough.
Experts recommend that parents better invest their money on vacations instead of toys, which youngsters are generally bored with after a week or two. Oliver James, psychologist and the best-selling author, thinks that "Family holidays are valued by children, both in the moment and for long afterward in their memory."
This spring break, plan a getaway with your family. From theme parks to breathtaking natural wonders, there are beautiful destinations you can explore to create lovely memories with your little ones. Here is a list of fantastic places to go during spring break that kids will remember forever. 
Aruba
When looking for a destination to leave behind rain and snow to enjoy the sun and sand, Aruba is the place for you. With its stunning beaches, quiet shallow seas, and a broad range of fun activities, Aruba provides all-inclusive family fun experiences for adults and kids of all ages!
Aruba is known as the "One Happy Island." So when you spend your spring getaway, make sure to give a visit to Baby Beach, with the softest sands and shallow waters. This beach is perfect for even the littlest ones. But if you are traveling with teenagers, you have to go to Palm Island, which offers families snorkeling, banana boat rides, and zip-lining.
Complete your kid-friendly adventure in Aruba with fantastic animal attractions. For example, the Butterfly Farm is an incredible garden where you will be amazed by the world's most colorful creatures, or the Philip's Animal Garden, where you get to meet different exotic animals in a world-class shelter and rehabilitation center. Also, make sure your kids enjoy Aruban attractions like The Aruba Aloe Museum and Factory or The Archaeological Museum of Aruba, where they can learn about the history of this beautiful destination.
Aruba offers all kinds of vacation escapes, from family-friendly luxury boutique hotels, all-inclusive resorts, or budget-focused vacation homes to having that Caribbean vacation you always dreamed of.
Winter Park, Colorado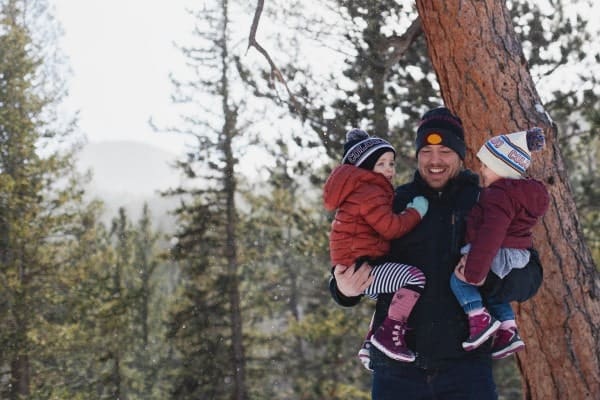 Winter Park, Colorado, is the ideal place to spend your vacation in the spring for those who have their homes in warmer areas and want to continue enjoying the cold and snow. Unique family-friendly activities, soft snow, and spectacular views will make your spring getaway one your kids will remember forever.
When you decide to visit Winter Park, you can choose from the most exciting and fun things to do for kids like scenic gondola rides, snowshoe tours, the Coca-Cola tubing hill spending time together with your family while connecting with nature. This tourist destination is a must-do for those who love to spend their time outdoors while admiring the views of this mountainous town. First, plan a scenic gondola ride with kids where you can enjoy views of Parry Peak and the Continental Divide. Then, enjoy a hiking adventure on the Fraser River Trail that takes you from the base of Winter Park Resort, along the Fraser River, through the town of Winter Park.
When we plan a family vacation, especially with children, choosing the place to stay is vital to enjoying your trip. Winter Park has a wide variety of rentals for families, from condos near the slopes, rustic cabins, and luxurious townhouses perfect for providing you with the ideal mountain getaway.
Hilton Head Island, South Carolina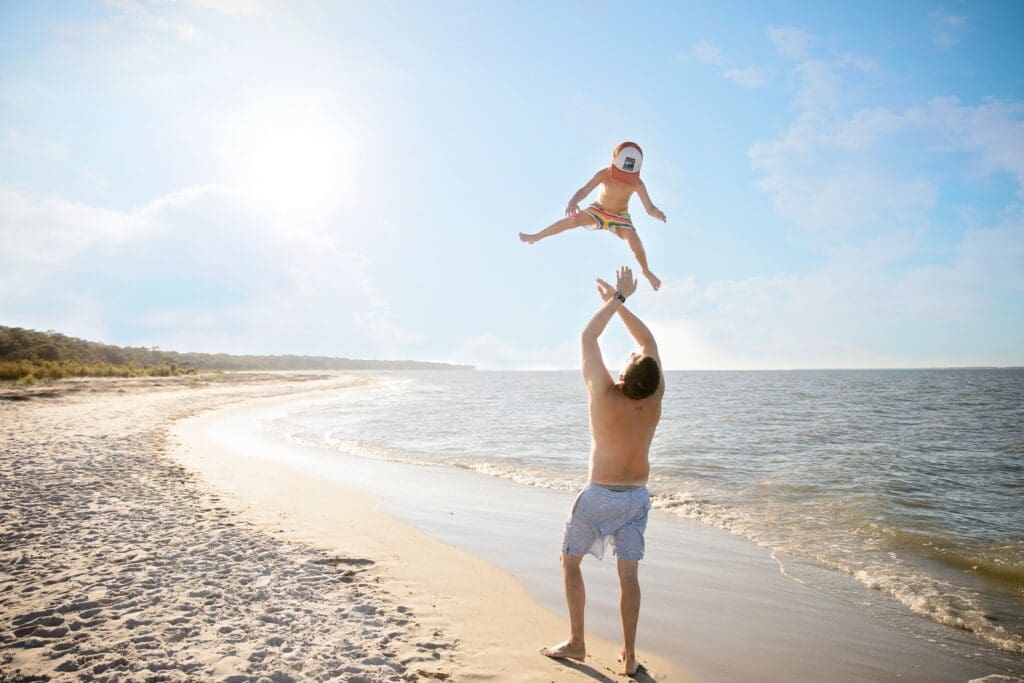 m
Unsplash by: Amber Faust
Spring is the perfect season to discover the great outdoors on Hilton Head Island. You can try a new sport like pickleball, rent a kayak or test your putting skills with miniature golf. Or you can take your vacation to new heights, catching a bird's-eye view of Hilton Head Island on a zip-lining or helicopter adventure.
Visit the Coastal Discovery Museum for an educational journey about the island's history, environment, and art. In addition, you can take a peek at the Museum's "bird nest cam" during spring and watch as eggs are laid, incubated, and hatched. Finally, book a ride on a pirate cruise, where kids complete the fun adventure with a treasure hunt and water cannons.
Family trips often have different needs when it comes to accommodations, and Hilton Head Island has various options that will meet everyone's needs. For example, a vacation house rental with stunning ocean views could be the right choice for families looking for privacy and space. And for those who wish easy access to exclusive recreational activities and incredible dining options, a hotel or resort can work the best.
Palms Springs, California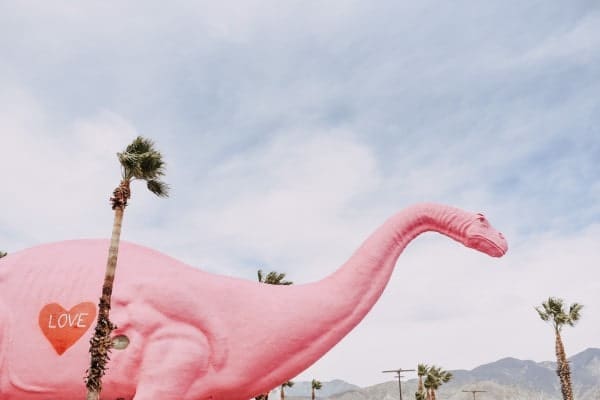 Unsplash by: Elizabeth Pishal
A getaway to Palm Springs with kids is, surprisingly for many, a good idea. You can get around this California desert city, visit plenty of family-friendly activities and attractions, and spend quality time with your little ones.
Here you can visit the animals at The Living Zoo, or ride in the world's largest rotating tramcar, The Palm Springs Aerial Tramway, which offers picturesque and spectacular vistas of the valley. For nature-loving families, a day hiking in the Joshua Tree National Park is a must. Also, you can pose with two of the world's tallest dinosaur statues in Cabazon, just 20 minutes outside Palm Springs.
Families who like to golf will especially love Palm Springs. This Californian destination offers kid-friendly golf instruction at Marriott Shadow Ridge and Mission Hills Country Club. And if you have teens, the downtown shops and outlet malls near Palm Springs are sure to please.
When planning a family Palm Springs vacation, this city has sprawling resorts, elegant hotels, and beautiful rental homes with pools for a kid-friendly stay.
Kauai, Hawaii
Give your kids the spring vacation of their dreams, with a family adventure in Kauai to experience fun things to do on this Hawaiian island surrounded by impressive sceneries like the ones they have seen in their favorite movies such as Moana or Pirates of the Caribbean. Kids in Kauai have various doable activities, from helicopter and boat tours, whale watching, riding the train at Kilohana Plantation Railway, or a perfect day playing in the sand.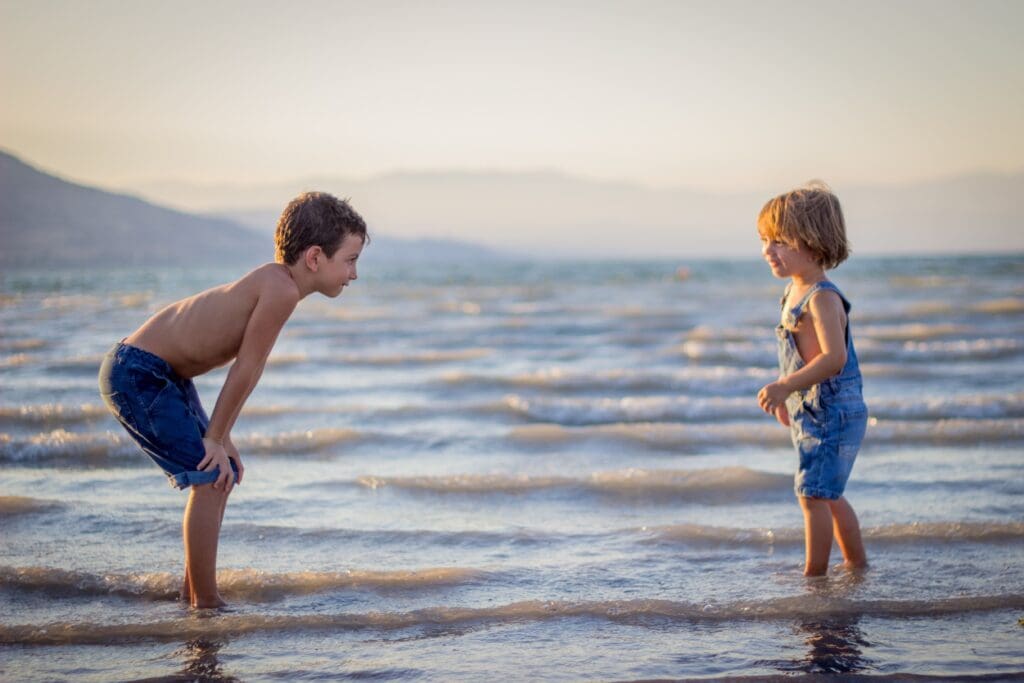 Unsplash by: Limor Zellermayer
The laid-back Hawaiian style allows families to relax and unwind at the beach. Spend a day on the beach in Hanalei Bay, where kids play in the sand and walk out and see anglers and stand-up paddlers. Salt Ponds is another family-friendly beach perfect for little kids to try snorkeling.
A hiking adventure on the island is an activity to have fun traveling with kids; here, you can find trails for families of all experience levels, including those with young children. Some examples of kid-friendly trails in Kauai are Kalalau Trail, Iliau Nature Loop Trail, and Mahaulepu Heritage Coastal Trail. Kauai marine life is one of the things that will amaze the kids, and the spring season is the best time to book a Humpback whale excursion to see these magnificent creatures.
Kauai offers all styles of accommodations that can suit your family's needs and the type of experience you wish to enjoy. From five-star hotels, tiny country B&Bs, or rental homes with enough space for the whole family.
Destin, Florida
The cool morning breezes and warm sunny afternoons in the spring season make Destin, Florida, the perfect place to spend your next family getaway. Famous for its sugar-white sands and emerald-hued waters. There are tons of fun activities for families to do, and you won't want to miss out on any of them.
Families will love to spend time at the beach picking up seashells, building sandcastles, and swimming in the waves. In addition, you may want to look for kids' fishing charters. They will love experiencing "The World's Luckiest Fishing Village" for themselves! The Gulfarium Adventure Park is the perfect place to take kids of all ages and is an excellent activity for sunny and rainy afternoons.
Another great place to take kids is Destin Harbor; there are plenty of activities for the entire family, from rock climbing and zip lining to simply enjoying delicious local food.
A trip to Destin is a vacation that the whole family will enjoy. A tourist spot with everything you need to enjoy your stay. Here you can find a private vacation house for the entire family, a resort condo, a bed & breakfast, or even an RV camping.
St. Simons Island, Georgia
St. Simons Island, known for its wide beaches, historic landmarks, lovely shops and restaurants, golf courses, and stunning scenery, is a popular and year-round destination with lots of activities for the whole family.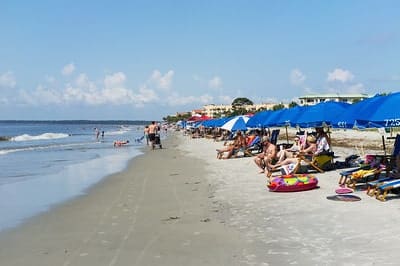 Wikimedia Commons by: Ralph Daily
Plan to visit one of the many island beaches; some are pet-friendly. Heat to East Beach, where you can look for seashells, fish in the surf, and even biking at low tide. Spend time together learning about the island's history with a Lighthouse Trolley tour and at Fort Frederica National Monument. Then, you can go for a family bike ride around the island searching for the tree spirits, an incredible and popular family-friendly activity on St. Simons Island. Kayaking is also a fantastic way to entertain kids and a great way to see the island and learn about the area's ecology while you're having fun.
St. Simons Island is a destination for every lifestyle or budget range. When traveling with the whole family, you can choose from luxury resort hotels, friendly inns, or private vacation rentals.
You and your family will have a great time if you choose a spring break trip that fits everyone. You can't go wrong with any of these destinations for excellent spring trips for families. So, start planning your getaway, and get ready to make some great memories with your loved ones.