Best Things to do in Palm Springs with Kids 
Palm Springs is a great holiday and recreational place for you to celebrate a weekend break or a holiday planned with your family and friends. Housing some of the best museums, zoos, botanical gardens, and restaurants in the US, this desert area has a wide variety of plant and animal diversity to add to its panoramic view and gorgeous landscapes.
As a result, it is the most sought out attraction and tourist spot in the world. You can also bring your family children and give them a great and fun holiday to remember for a long time. Here are the six best things to do in Palm Springs with kids: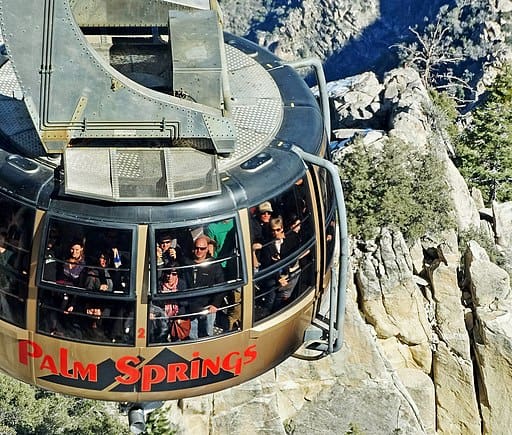 Source: Flickr by: Don Graham
If there's an activity you shouldn't miss out on while planning a fun event with your children in Palm Springs, it is the Aerial Tramway. Consisting of the largest rotating tramcar in the world, the Palm Springs Aerial Tramway is spread over two and a half miles over the picturesque Chino Canyon and the Mt. San Jacinto State Park. The journey consists of roughly 10 minutes, with the trams pivoting around slowly giving you plenty of time to catch up with the scenic views from the gorgeous valleys below.
You are also provided with the facility to reserve your spot by booking online tickets and getting real-time weather reports for the top of the tram. Apart from these, you and your family can also see live views of the area at the Long Valley Ranger Station. After the tram cars set you down at 8,516 feet elevated Mountain Station, you can take your children to have a fun celebration at the restaurants, gift shops, observation decks, or natural history museums available nearby.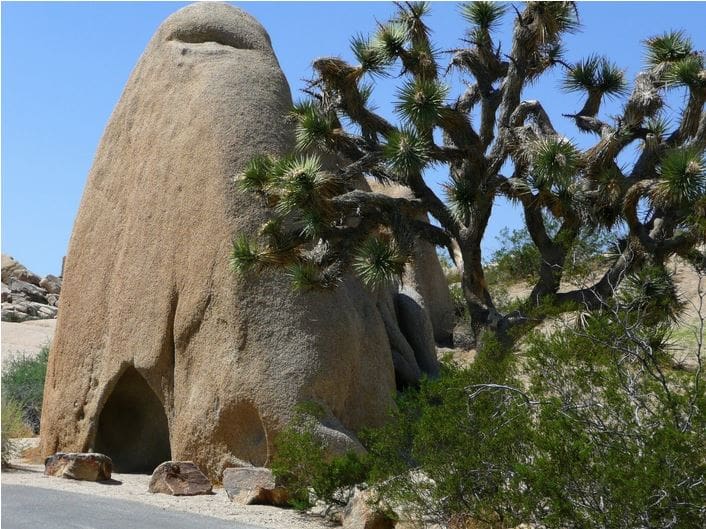 Source: Pixabay.com
The Joshua Tree National Park is an incredible dessert spot where you can find two different ecosystems, the Mojave and Colorado, meeting together. Containing a huge variety of flora and fauna, you are bound to have an unforgettable experience here amidst the strong blowing winds and the intermittent rain pattern. And the presence of the Joshua trees that appear as a zigzag pattern of branched leaves standing proud in the desert gives the park a surreal and fantastical feeling.
You can plan your next trip in advance and refer to the safety and guidebook for preparing your visit and learning all that you need to know. There is also the facility to shop for gifts and books online from the non-profit partner Joshua Tree National Park Association. With the setting sun casting a torrent of multi-hued effects giving way to the dark and starry night skies amidst the rich and diverse wilderness, this national park is an ideal spot for you and your kids to explore the abstract geologic features while having a fun time together.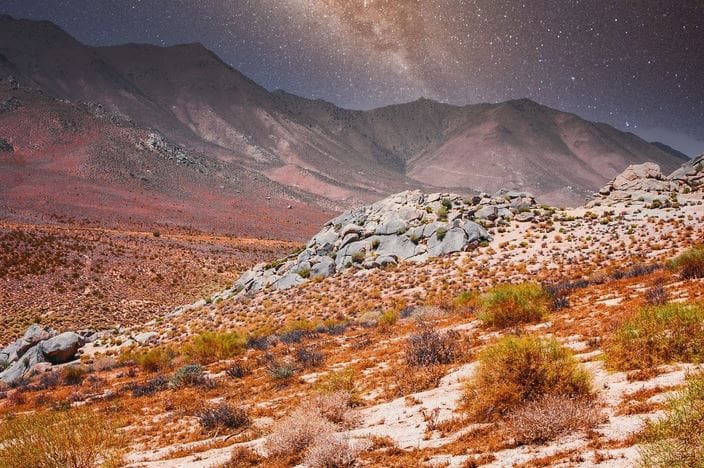 Source:unsplash.com/photos/QZZTZrBaJpU
Believe us; your children will love this beautiful and enthralling place. The Indian and Palm Canyons make for one of the most attractive and scenic tourist locations in North America. The California Fan Palm and the indigenous fauna and flora varieties are the perfect contrast to the barren desert gorges and the rocky terrain of the vast spread canyons. You can choose to have a nice and refreshing picnic with your kids and family near the stream and lose yourselves in the soft winds and the pleasant chirping of birds.
The Andreas and Murray Canyons here provide an excellent place for hiking, exploring, desert touring, birdwatching, horseback riding, meditating, photographing, and so much more. These green and rocky desert canyons house nearly 150 flora species, a beautiful oasis, unusual rock formations and skirted Palm trees, the perennial Andreas Creek, the Big Horn Sheep, and many more attraction spots to enjoy. And at the Trading Post, you can stop to buy artifacts, books, jewelry, pottery and baskets, Indian art, refreshments, and hiking maps.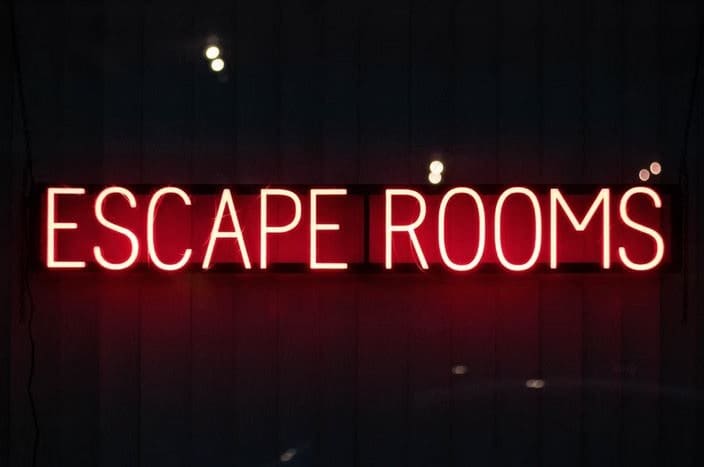 Source: unsplash.com/OmaFZNYOy6E
Here, at the Escape Room Palm Springs, you can be a wizard, a detective catching a killer, or a bank robber. Housing the largest escape room and providing family-friendly games, you can add this place to your bucket list if you're looking for a cool and fun thing to do with your kids in Palm Spring. You are bound to have fun solving the puzzles and cracking the clues in these fully-immersive as well as a party-perfect game center.
There are six amazing and thrilling escape room themes to choose from (Bank Heist, Vampire's Lair, Locker Room, Jack The Ripper, Titanic, and Merlin's Magic School) and are made private to prevent any stranger from joining your team. Suitable for kids 8 and above, you can rely on this place to deliver an entertaining and thrilling experience while bonding with your team and having an enjoyable time together.

Source: https://unsplash.com/llmzWBlAPpE
The Living Desert Zoo and Gardens comes under the top-10 best Zoos in the US. This family-friendly recreational and educational place specializes in a huge diversity of zoos and gardens in the deserts of the world and houses over 150 animal species and around 500 animals in the botanical garden. With 80 acres of its land converted into zoos and gardens out of the 1,800-acre area, there are plenty of entertaining and amazing things you can do with your kids here in Palm Springs.
You can follow the event calendar and decide which time suits you the best for visiting the gardens and the animals. There are camps and youth programs, field and private trips, and live shows for you to indulge in and spend a bonding and quality time with your family. Amidst the different things to do here, which your kids will also love with you, you are free to select from a wide variety of tour options like Shopping and Dining, Feeding a Giraffe, Australian Adventures, Rhino Savanna, Nature Hiking, Petting Kraal, etc.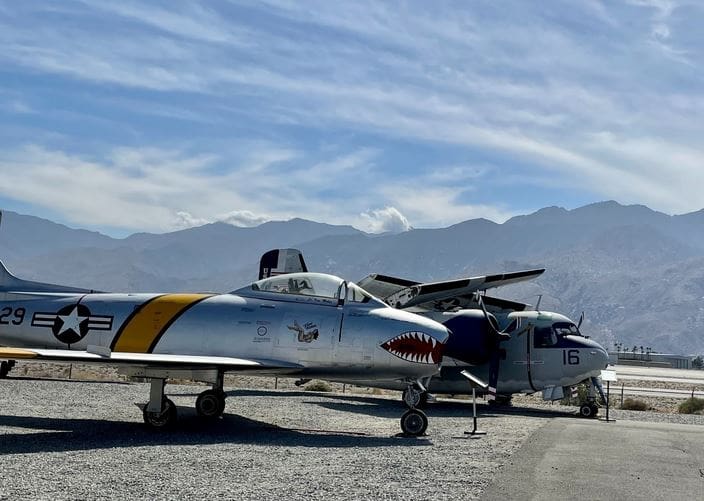 Source https://unsplash.com/zfa2wC80kHI
This place is a living history dedicated to providing the role and importance of AirPower in the history of the US and its liberties. Here you will find aircraft from WW 2, Vietnam Wars, and Korea. And most of these planes are still in flyable condition! There are both temporary and permanent exhibits, artifacts and artworks, and library sources to American history for you to enjoy with your family and kids. Children below 12 are given free permission access here.
It is a wonderful place to bring your kids for providing them educational knowledge through a fun and engaging trip filled with wondrous static and flying planes and military veterans sharing their personal experiences to enrich the future generation. You can even book a flight ride with your family and shop for exclusive souvenirs online. It should be a must on your bucket list of fun things to do in Palm Springs.
Conclusion
Did you find this list beneficial? What will be your next holiday destination in Palm Springs? Apart from the above recreational spots, there are also plenty of family restaurants, hotels with beautiful views, soothing spas, water theme parks, museums, and plenty of dining and fancy eatery zones, which will be loved by both you and your children.
So, if you're planning to drop a visit to Palm Springs, don't worry about the best things you'd do with kids because this place is full of entertaining and mesmerizing options that will make you revisit to experience all of them. And what ultimately counts is how you have fun, and everyone in your family is satisfied at the end of the day.