Our Guide to Discover the Best Attractions in Scandinavia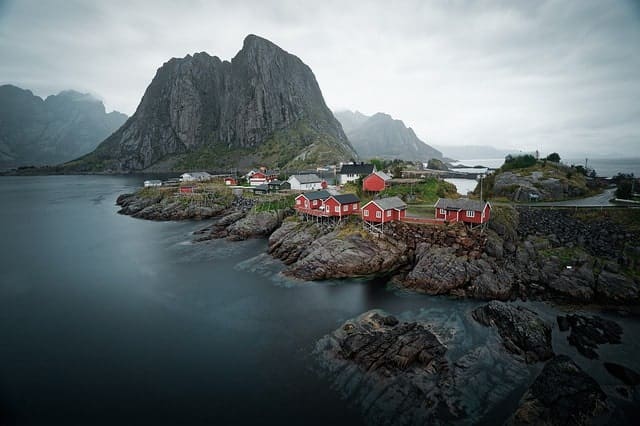 What you will hear most about Scandinavian countries from the outside looking in is, skiing and the Northern Lights.  Skiing holidays in Sweden, Vikings, and maybe a trauma response named after a city. But there is so much more to experience in the countries that make up Scandinavia.  We will take a look at
Denmark, Norway, and Sweden, in particular, are all full of great, friendly people making up a deeply enriching culture. There is so much to see, that it would be a disservice to only mention skiing. If you've got a bit of wanderlust and you like the idea of a more chill holiday, take a look at our picks for the best attractions throughout three of the Scandinavian countries.
Denmark Top Attractions

Denmark is a great contributor to art, which is proven if you simply wander around the cities and absorb the designs of the buildings. So, if you're looking to see something beautiful, you have come to the right place. Visit the west coast near Esbjerg for a very humbling experience as you stare up at the monumental sculptures named Man Meets the Sea. It sure dwarfs the Little Mermaid, who can be found resting on a rock on the Langelinie promenade in Copenhagen.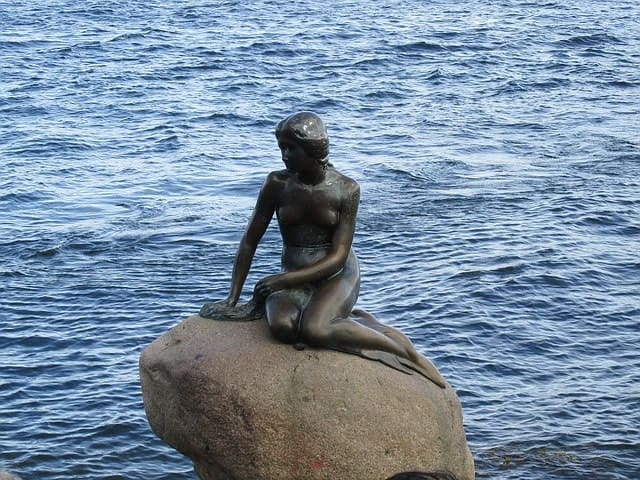 While you're in Copenhagen, you can visit The Cisterns beneath Sondermarken Park. For the type of people who love the idea of visiting the catacombs in Paris, the dark underground structure has been transformed from a source of water into a modern glass art museum, held deep underground. Today there is more than glass, but modern art exhibits and a stage illuminated with a sea of candles to host performances. Who else could say they've seen something like that?
Above ground, Sondermarken is a beautiful park full of luscious greens and quiet lakes as well as some fuzzy creatures. It's a great place for a bike ride or a picnic by the fountains. Continue this chill day by wandering through Torvehallerne, Copenhagen's biggest flea market. Roam the organic produce and craft stalls and enjoy some street food as you go.
Copenhagen is also a great place for some good fun. For one thing, there is Casino Copenhagen, which is located inside the Radisson SAS Scandinavia Hotel and offers all the classics of poker, roulette and blackjack, as well as an impressive collection of slots. If a wild night in casino Copenhagen gets your juices flowing, you can can visit sites like OnlineCasinos.co.uk to take the slot party online!
For a fun family day out head to Tivoli Gardens. Legoland may be the draw, but you will stay for Tivoli Gardens. The beautiful theme park is best seen at night when all the rides are aglow with millions of lights. If you don't feel like swinging over the city, explore the winter wonderland and its gardens and pirate ship, or see a fun show, like the current performances of The Snow Queen.
Or for a dose of culture, head to Helsinger to see the home of Shakespeare's Hamlet, Kronborg Castle. Feel the presence of kings as you explore the 15th century castle that is steeped in history, including its burning down and rebuilding and its historical relevance as one of the most important trading sites in Europe.
Sweden Top Attractions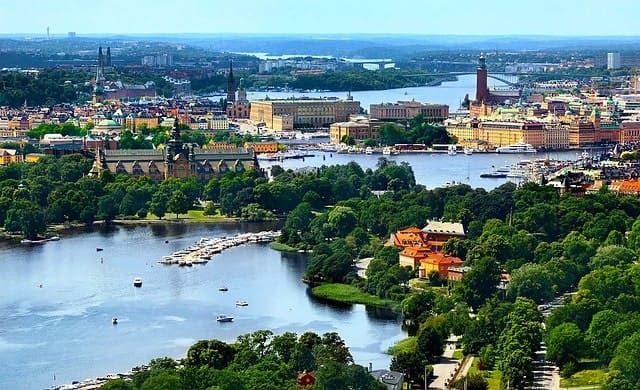 The Scandinavian countries are a place of innovation, and that is well expressed in its attractions. These countries gave the world Dadaism (IKEA style), Edvard Munch's The Scream, and Hans Christian Anderson, so is it any surprise that the first great attraction on this list is the Oresund Bridge. The 7,845-metre bridge runs from Denmark's Copenhagen to Sweden's Malmo, so if you have a road trip planned, it is a must see.
Once you're in Sweden you should head to Parapet for a beach break. That's right, there is a tropical beach, named Tropical Beach in Sweden. The naturally sandy beach has had palm trees in it for years to create a little tropic heaven within the northern icy country.
For a good dose of history, head to the Vasa Museum in Stockholm. Inside you'll find an almost intact 17th century ship. Vasa, the 64-gun warship, isn't the only attraction though, and you will see collection after collection of maritime objects that will give an insight into life on the sea. Or if you're more of a driver than a sailor, head to the Volvo Museum to see all the classic cars in chronological order and the wild stories behind each of them.
For a more lively excursion, head to Casino Cosmopol in Stockholm, which has all the table game you could want amongst a range of great restaurants and a sports bar.
If you're more interested in the pioneering art the Swedes are known for, head to Moderna Museet, which offers a vast collection of lots of modern artists, incorporating elements of pop art, absurdism, cubism, dadaism and other modern movements.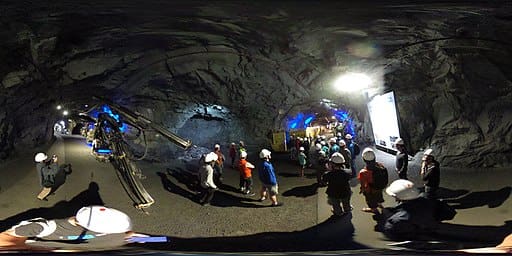 For something more off the wall, visit the LKAB's Visitor Centre, which allows you to go exploring around the world's largest underground iron-ore mine. Take a bus from the visitors' centre into the mountain for a mysterious tour through the beautifully lit cave.
Norway Best Attractions

If you really want to indulge your inner Viking, head to Norway. It's half coast, and you can feel it on every street, every hike, and every attraction.
Your first stop should be to Oslo to visit the Fram Museum, so named for the enormous ship that acts as the centrepiece of the building. It is a 19th century ship that is the strongest wooden polar ship ever. The museum is full of little bits and bobs found throughout history to give an enlightened look over polar and Antarctic explorers.
Unfortunately, gambling laws are strict in Norway so there are no casinos but you can take a trip to the Norsk Folkemuseum, for the sheer detailed beauty of the architecture alone. Inside the collection of rural buildings that looks like gingerbread houses in the snow, you can experience life as a 16th century Norwegian. Explore the Stave Church from Gol and the history steeped in its walls.
Remember we mentioned Edvard Munch's The Scream? The iconic painting can be found at the National Gallery in Oslo along with more of his work, and other great artists of the past like Thomas Fearnley, and artifacts like Queen Maud's coronation dress.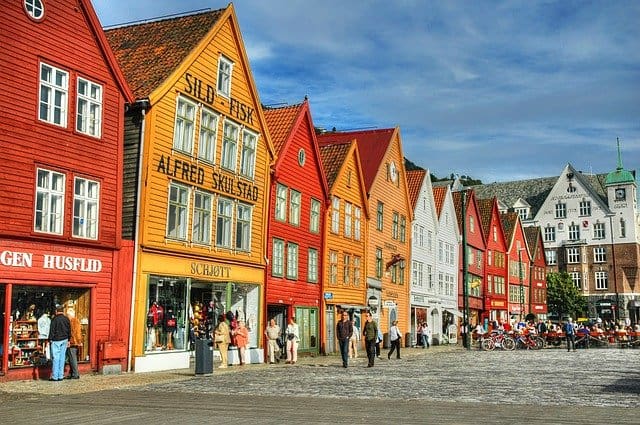 For some spectacular views of the beauty of Norway's natural landscape, head to Bergen. You can take a beautiful train journey up the side of Mount Floyen for a bike ride, a hike, or a go on the zipline.
If that isn't enough for you, you can visit Lysefjord for some of the most beautiful views of the snow-capped mountains and quiet lake. You will hear your own unspoken thoughts reverberate off the still waters in such a peaceful place.