Hop on one of India's Longest Bus Journeys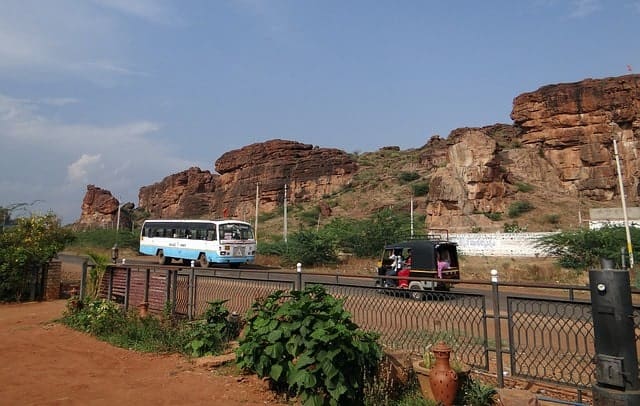 Long bus rides have a charm of their own! A long bus journey through India takes you through interesting towns, cities and small local tea shops and eateries, making the whole experience a magical one. If you get lucky with a window seat, you are surely in for an unforgettable ride. To block your seats for a splendid ride, make an online bus booking in advance as there may be limited operators.
We bring you 5 of the longest bus rides in India for touring India for a memorable trip:
Delhi to Udaipur
The bus ride from Delhi to Udaipur takes you through several different cities and towns in Rajasthan such as Neemrana, Ajmer, Bhangarh and more. On your way, you will spot old structures, forts, sand dunes and locals dressed in colourful attire. On reaching Udaipur, the city of lakes, you will be mesmerized by its architecture and happy vibe.
Delhi to Udaipur bus journey takes nearly 11 hours covering a distance of 672 km. Bus tickets booking can be done online on ixigo.

Chennai to Munnar
Chennai to Munnar is a pleasant bus ride, making its way through the cities of Puducherry, Ramapuram, Mahabalipuram and more. The route is a scenic one with plenty of greenery and old towns. On reaching Munnar, one is welcomed with vast tea plantations, waterfalls, lakes and more. Some of the key attractions in Munnar are Lakkam waterfalls and Kundala lake.
Chennai to Munnar bus ride takes nearly 12 hours covering a distance of 620 km.
Delhi to Dharamshala
Delhi to Dharamshala bus trips is one of the most popular ones in India. The highway is a good one with wide roads. The bus goes through the cities of Karnal, Chandigarh and Ambala. The stops at dhabas serving delicious parathas make this drive extra special. Once in the hills, the spectacular views are breathtaking and the blissful smell of the mountains make the journey to Dharamshala absolutely perfect. Mcleodganj is one of the must-visit places from Dharamshala.
Delhi to Dharamshala bus ride takes about 10 hours. The distance covered is nearly 470 km. The reservations can be made online as it is the most convenient way of securing seats.
Bangalore to Jodhpur
The bus journey from Bangalore to Jodhpur is one of the longest in India. The bus passes through the cities of Mumbai, Ahmedabad, Surat and more. The roads are wide, and the journey offers different views from the hustle-bustle of a city to expansive farmlands. On reaching Jodhpur, also known as the blue city, passengers experience the vibrant culture of Rajasthan. Some of the major attractions of Jodhpur include Mehrangarh fort and Kaylana lake.
The bus journey from Bangalore to Jodhpur takes approximately 37 hours covering a distance of 1943 km.
5. Delhi to Kufri

Kufri is a mesmerising hill station in north India located nearly 20 km from Shimla. The roads are great and one passes through the cities of Panipat and Kurukshetra. The bus journey from Delhi to Kufri is a picturesque one, especially once you drive through the mountains. The bus goes through the Himalayan range with great mountain views and rivers flowing making this ride truly beautiful. When in Kufri, make sure you visit the Himalayan Nature Park.
Delhi to Kufri bus routes take about 8 to 9 hours. The distance between the two places is 360 km. Book bus tickets online as it is fast and the recommended way to get the seats of your choice.
Are you inspired to take these exciting bus journeys? Book your tickets today!
********************************
About The Author:  A writer by profession, an actor by heart.
Surbhi

has written over 800 stories and have made several viral videos for ixigo.com. Hope this story will help you plan your trip. Also, bus booking via ixigo is easy and provides awesome discounts.