Brightest and Most Fun Light Festivals in the World to Look Out For!
There are hundreds and thousands of places to visit in this world. People mostly prefer naturally beautiful places with high mountains, deep seas, and aesthetic waterfalls. However, there are places in the world that are turned into amazing sights to behold.
For example, light festivals take place globally and they are celebrated with joy and zeal. All these festivals wouldn't be possible without the abundance of light.  New technologies have enabled elaborate designs and displays to be created with low-energy lights and lasers.  Let's dive into some of the world's top festivals of light and see what makes them special and why people should visit these places for an experience of a lifetime.
Las Fallas de Valencia – Spain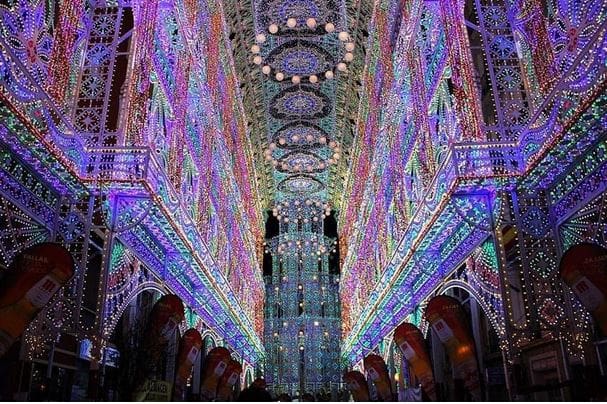 In Valencia, from 1st to 19th March the whole city is in tremendous spirits with celebrations all around and lights shining bright, making everything look charming.  Fallas is a long-standing traditional celebration that is held every year. This Festival is held in remembrance of Saint Joseph. Something or another is in place from day one, and the main days from 15-16th March are too special to miss out on.
The whole city is illuminated with bright lights; you can hear and see firecrackers bursting through the skies of Valencia, see absolutely breathtaking monuments, and experience "The Crema" (burning) on the last day of the Festival.
Kobe Luminarie – Japan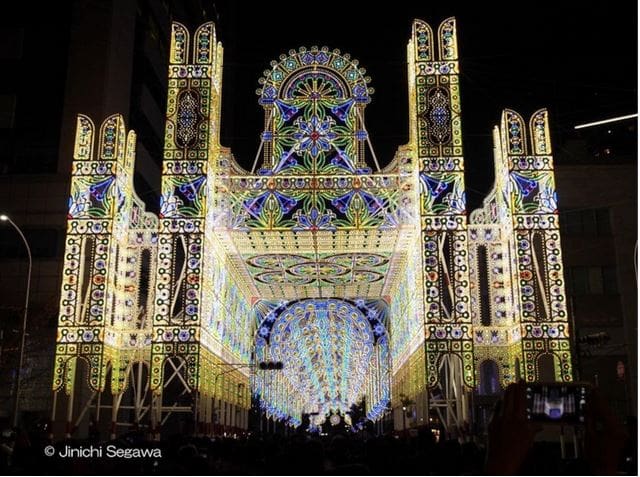 Kobe Luminarie has a rather sentimental back story as the Festival is held every year in the memory of the victims of the Great Hanshin earthquake, which occurred in 1995. This beautiful light festival starts at the beginning of December and ends in the mid.
During this Festival, whatever you set your eyes at, everything is decorated with white and colorful lights making the atmosphere deeply memorable. The lights are attached to the pavement with elaborate wire structures. It gives the impression of visiting a fascinating new, and unique realm. The brilliant lights of the celebration overwhelm the dark starry skies.
You can also turn your small room or house into a light haven during a celebration by using LED strip lights from Lepro. These are the best LED light strips that are easy to attach and will indeed transform your house. With these lights, you can bring the otherworldly charm to your place as well.
Fête des Lumières – Lyon, France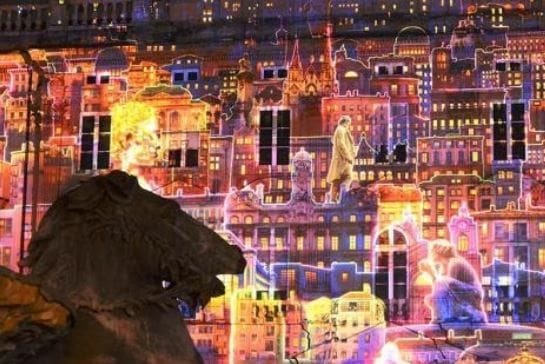 © Photo Muriel Chauvet
This Festival of Lights in Lyon, France, is among the world's oldest lighting celebrations and dates all the way back to 1643. This Festival began as a tradition when the town overcame the horrors of the epidemic that was spreading through Europe.
The people of this city lighted candles and organized a parade to thank and praise Mary, the mother of God. Today the Festival is celebrated by featuring light displays and projections made by artists from different parts of the world. This festivalm goes on for about four days, filled with high spirits and happy faces.
In the month of December, every resident is supposed to shine a candle outside the windows of their house as respect to this historical tradition. You can visit Lyon this time of the year for spectacular visions.
Vivid – Sydney, Australia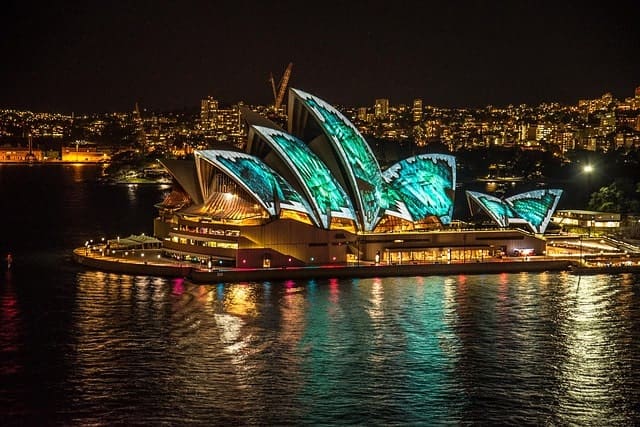 Another spectacular festival to look out for is the vivid Festival in Sydney. This is an annual light, music, and ideas Festival where the residents and people worldwide participate in witnessing the greatness.  Vivid was one of the first festivals to use lasers to light up the city and paint the iconic sails of the Sydney Opera House with vivid designs.
The Festival includes hundreds and thousands of light installations, turning the whole city into a new world. Musicians from across the globe participate; many debates and ideas exchange forums are organized. You can be a part of this Festival by visiting the country in May and enjoying all 23 days of festivities.