How to Have a Luxury Honeymoon for Less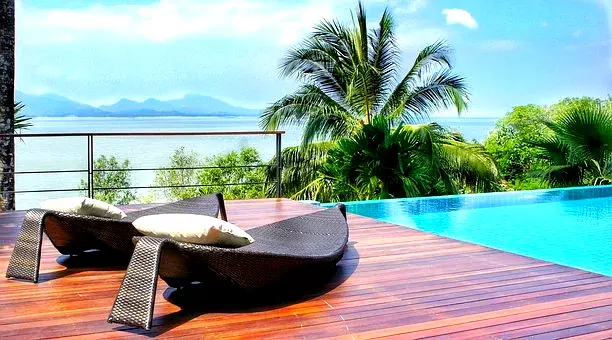 We all want our honeymoon to be the trip of a lifetime, but luxury accommodations and high-end activities can add up to an enormous bill very quickly. Choosing the right location and activities can help you stretch your budget and get that luxury honeymoon experience for a fraction of the money. Here are our top tips for how to have a luxury honeymoon for less.
Don't Follow the Pack
Saving money can often be as simple as choosing the right destination. Instead of spending thousands on a traditional romantic destination that has the attendant price tag, find a location that has the same activities and ambiance but without the high-end price tag. Choosing a quirkier destination often has its own advantages – places like Paris will often be overrun by tourists, but locations that are more than just their name will allow you to vacation without the crowds and really take in the local flavor. If you want to do specific events but can't find an off-beat location with everything you want, turn your honeymoon into a tour of the area and discover the subtle differences between different small, charming towns.
Don't Stay in Tourist Areas
If you have your heart set on NYC or Venice, lower the price tag on your visit by avoiding tourist areas when looking for hotel rooms or other accommodations. Most tourist magnets will have an abundance of great hotels outside their tourism hubs, and if you're willing to spend just a half-hour or so on public transport or in your rental car you'll be able to save hundreds on your bill. There are also ways to get first-class luxury even without finding a 5-star hotel in the center of town – many AirBNBs and other alternatives to traditional hotels offer suites, hot tubs, and all those luxury trappings without the same price tag.
Plan to Travel Off-Season
Planning your honeymoon for the off-season means that you won't get the sky-high prices of peak season. Generally speaking, spring and autumn are less busy – and less expensive – than summer and winter, when many school-age kids have long breaks that make family vacations popular. Holidays are always a peak season, so if you absolutely must go on your honeymoon over the Fourth of July choose to go out of the U.S. if possible to avoid the inevitable price hike. And honeymooning midweek will be cheaper if your destination is popular with getaway tourists, not to mention the lower airfare.
Selecting Your Accommodation
First, it's important to decide what kind of accommodations you need. Are you looking for a basic room with just the essentials, or do you want something more luxurious? For your honeymoon, a more deluxe lodging and a bit of pampering is usually the way to go. Once you've decided on your needs, it's time to start comparing prices. Be sure to check out multiple websites and compare rates from different Boston Hotels to unique properties in the Caribbean. It's also a good idea to read reviews from previous guests to get an idea of what to expect. By keeping these tips in mind, you're sure to find the perfect hotel for the cheapest price.
Look into All-Inclusive Options
Gone are the days when an all-inclusive resort meant a sub-par experience. Because of their increased popularity, many upscale resorts will offer an all-inclusive option, and if you're planning on going all-out it will often be cheaper than paying for everything piecemeal, even if the base charge looks hefty. Not to mention that, since you'll have already paid for your food, drinks, and tips, you won't have to question everything you pay for in the way you may sometimes feel on vacation, making the experience less stressful and allowing you to concentrate on enjoying your honeymoon.
Look Outside the Box for Activities
There are many activities that will give you the experience of something special and high-end without the attendant price tag. Instead of going to a Broadway show, check around NYC for off-Broadway or off-off-Broadway shows that will be less expensive, more unique, and have comparable quality when it comes to concessions and acting talent. Hoping to go on a high-flying tour? Look for a company like The Early Air Way, a Miami jet charter, which offers scenic views in addition to their service rather than as their main draw. Less obvious or traditional activities can give you a comparably memorable experience while saving you a lot of money in the process.