The Most Fantastic Airport on the Planet!  6 Attractions to See in Jewel Changi Airport for First-Time Visitors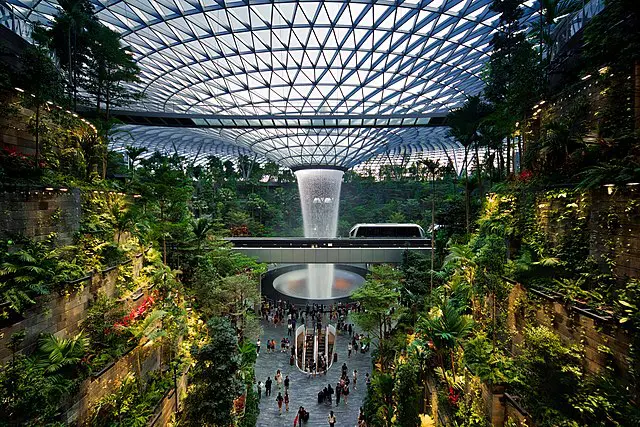 Few airports in the world boast the glowing reputation as Singapore's award-winning Changi Airport. In any other airport, a traveller would be thankful just for a place to eat, stretch their legs, and wait comfortably for the next stage of their itinerary. Changi Airport, however, takes things to a whole new level with its snooze-worthy rest areas, exemplary dining options, and even its own cinemas, entertainment centres, and swimming pool!
Indeed, Changi Airport is more than simply a stopover for those in transit. It's also a place for the general public to come and get a glimpse of how the city-state excels in creating inspiring built environments that are close to nature. Within the vicinity of the airport's three interconnected terminals (Terminal 1, 2, and 3) is the core of the aviation hub: the Jewel Changi Airport. This lifestyle center is home to numerous attractions like parks, playgrounds, shops, and art installations that will wow any first-time visitor to Singapore.
If you're a traveler or a visitor to the city and you're here for the first time, it's certainly worth chalking up a visit to the Jewel as one of the best things to do in Changi Airport. Unwind, get some fresh air, bring the circulation back to your legs, and treat yourself to a one-of-a-kind airport experience with these attractions in Jewel Changi Airport.
Shiseido Forest Valley
Several of the most breathtaking attractions in Changi Airport are located in Jewel, a green public area that connects three out of the airport's four terminals and is easily accessible by Singapore's MRT. The cornerstone of the Jewel is the Shiseido Forest Valley, a nature-laden trail comprising more than 900 trees and 60,000 indoor shrubs. At the heart of Shiseido Forest Valley is the famous HSBC Rain Vortex, a massive indoor waterfall that descends seven storeys. If you have the good fortune of visiting this waterfall at night, you'll be treated to delightful light and sound shows with the cascading water as the backdrop.
The Canopy Park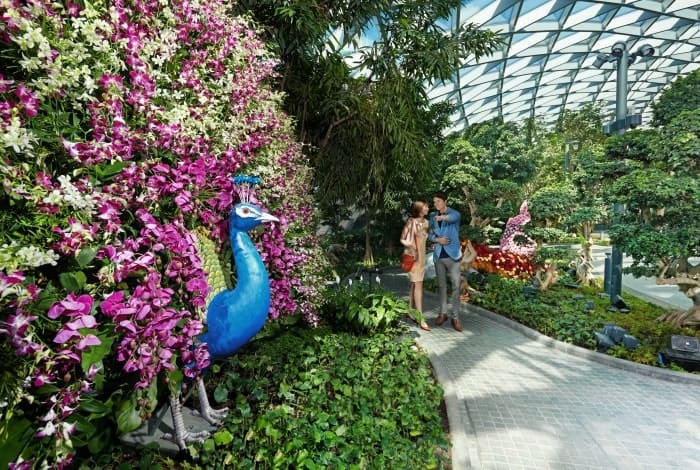 Not to be outdone is Canopy Park, which is located on the fifth floor of the Jewel. This is an excellent place for travellers to come with their families, as it boasts several play-oriented attractions that will appeal to both kids and the young at heart. There's the photogenic topiary walk, where families will find beautiful and colourful flora and fauna sculptures. There's also the Foggy Bowls, where kids can pretend that they're running among the clouds, and the Discovery Slides, which are a whimsical cross between a playground and a work of art. Even if you don't have kids with you, the Canopy Park at the jewel Changi Airport may be worth visiting just for the Instagrammable views.
The Walking Nets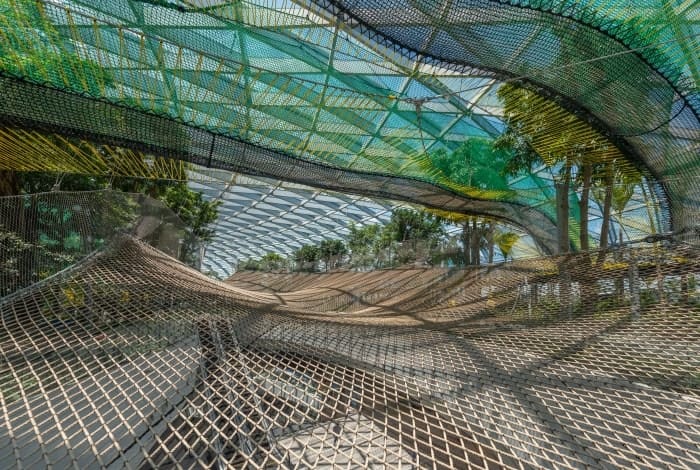 If you're willing to pay a little extra to get some exercise around the Jewel—and if you're not afraid of heights—there's also the Manulife Sky Nets. This attraction comprises a wide and bouncy net that's suspended 25 metres above the ground. The aerial view that you'll get of Singapore's picturesque and cosmopolitan airport will definitely be one for the books.
The Hedge Maze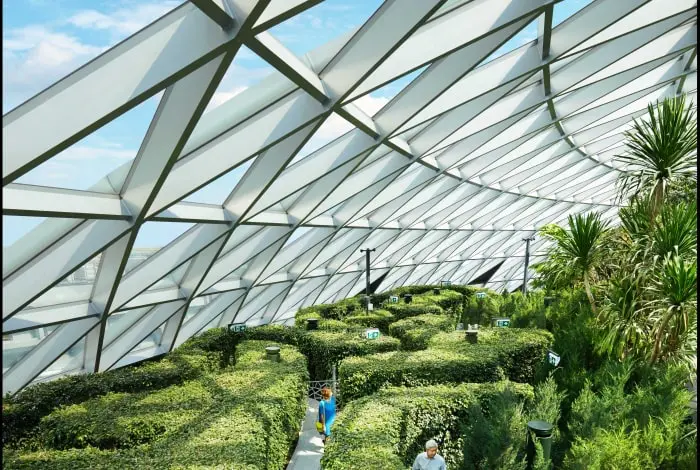 Another attraction in the Jewel that deserves its own feature is the Hedge Maze. If you ever wanted to experience finding your way around in a labyrinth, you'll be able to partake in such a mini-adventure here. Get lost, but in a good way, when you walk through the maze's winding and lushly verdant paths.
The Mirror Maze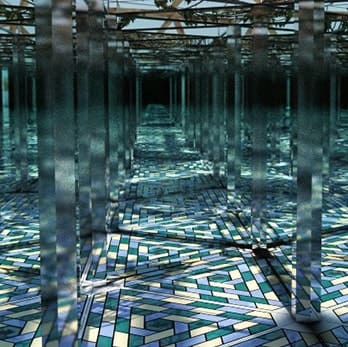 If you've still got the urge to explore, you can also pay a small fee to enter the Jewel's Mirror Maze. The maze itself doesn't occupy a very large space, but the optical illusion is immersive enough to make you feel like you are in another dimension. Don't worry about getting permanently stuck, because you will be provided with a foam stick to help you navigate the Mirror Maze. At the very end of the maze is a stunning visual showcase, which is an awesome reward for passing the time inside this attraction.
The Changi Experience Studio
For enthusiasts of technology, virtual reality, and aviation, the Changi Experience Studio is a must-visit. This attraction is a theme park of sorts that provides travellers with interesting opportunities to get to know the airport. Some features that first-time visitors to Changi Experience Studio can look forward to are interactive exhibits, fun games, and the chance to "race" other visitors on a virtual runway. You might enjoy your Changi experience even more after discovering its workings in such a unique way.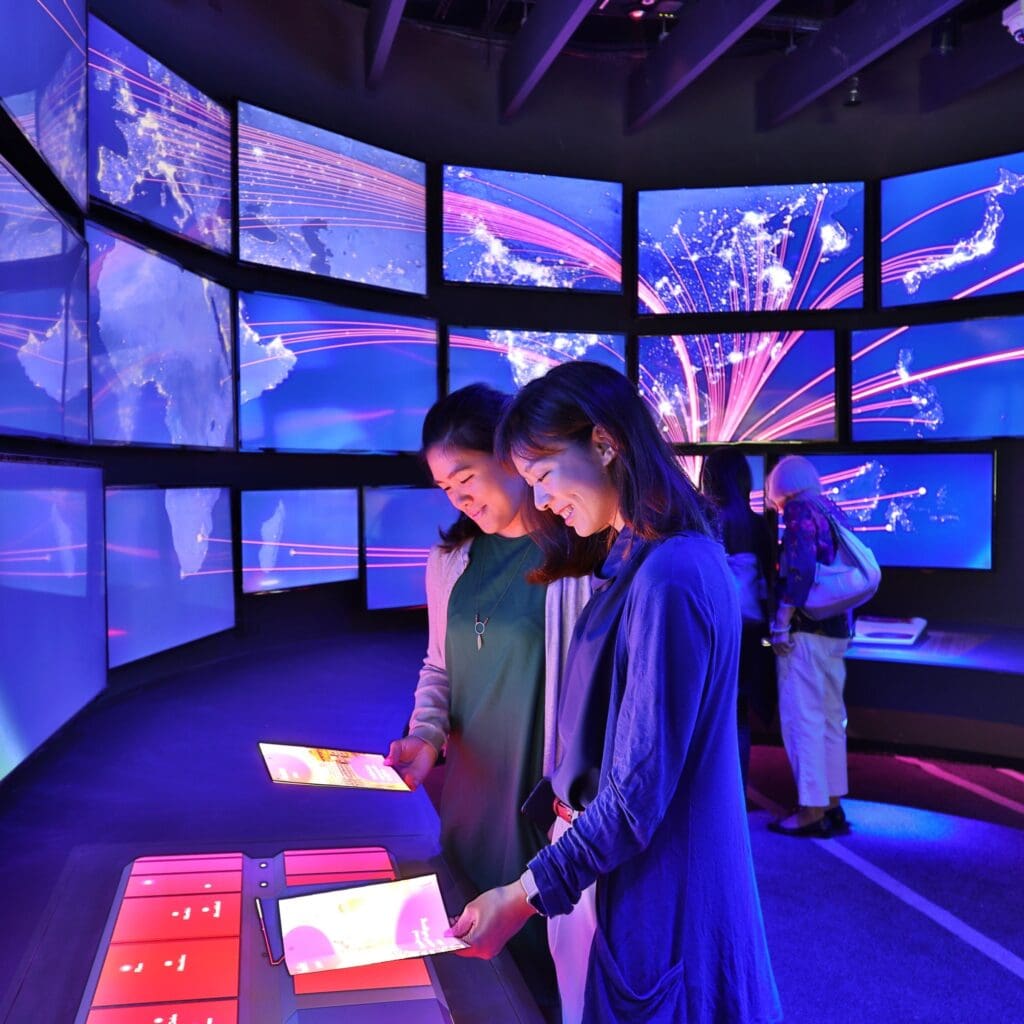 Jewel Changi Airport is one of the most iconic spots in Singapore known for its natural, artistic, and cultural attractions that are singular in their character. Be sure to savour your time in Singapore even if you only have a few hours of layover time, and get to know the Lion City through the beating heart of its aviation hub!
**************************
Images:  Wikimedia Commons, JewelChangiAirport.com