Turn Your Next Visit to Phoenix into a Fun Boating Holiday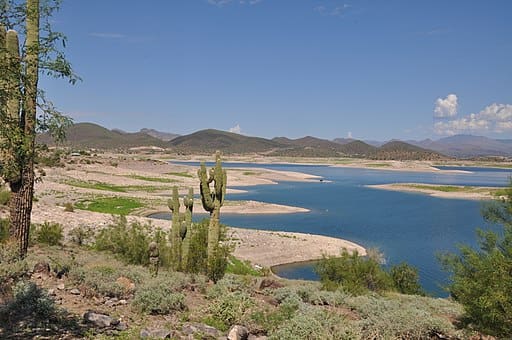 While the mention of Phoenix brings to mind images of gorgeous desert vistas and the iconic saguaros cactus, this city also prides itself in being home to some of the state's most stunning lakes. A visit to the oases is nothing less perfect on a hot summer day, quenching the appetite of both adventure seekers and those who just want to sit back and relax whether for family or solo travelers.
During your next visit to Phoenix, why not turn it into the most memorable boating holiday yet? Here are the top three boating activities you can do in this capital city known for its year-round sunny weather.
Zip around on a jet ski on Bartlett Lake
Bartlett Lake is one of the largest lakes in the Tonto National Forest. Just 45 miles from downtown Phoenix, this reservoir has 2,815 acres of water surface usable for boating. Surrounded by desert mountains, it's perfect for zipping around on a jet ski.
The Bartlett Lake Marina opens daily from 9:00 AM to 5:00 PM. It rents jet skis to guests 21 years old and up for two- and four-hour intervals. It also offers half-day and full-day wakeboarding, kayak, pontoon, and fishing boat rentals.
For groups with more than 10 members, party yacht and aqua lodge rentals are exciting options. The yacht can accommodate up to 20 people. Shoreline camping is offered as well. Meanwhile, avid hikers and bikers can choose from over 200 trails, ranging from 1.1 to 147.7 kilometers and from 403 to 2,416 meters above sea level.
Kayak at Lake Pleasant Regional Park
Located about 45 minutes from the city center, Lake Pleasant offers various water sports and outdoor adventure activities. Locals and visitors alike find delight in the beauty of this 10,000-acre reservoir surrounded by desert canyons.
Here, you can explore the lake's shoreline stretching 116 miles. You can rent a kayak, pontoon boat, water scooter, or sports boat and ride your way around. Boat rental reservations can be made online or at the marina on the day of your visit.
Those looking for some quiet time alone can try the stand-up paddleboard yoga classes offered during the summer. The famous saguaro grows in the surrounding Sonoran Desert, so it's another reason to head to Lake Pleasant! And restaurants are available in the area so you can fill up in between activities.
Boat on Canyon Lake
Canyon Lake is less than an hour's drive from Phoenix. It is located within the scenic Superstition Wilderness, which boasts impressive desert cliffs, rock formations, and coves. You can spend the day cruising around the lake, water skiing, or scuba diving to your heart's content.
You can also schedule a ride on the Dolly Steamboat and look out across breathtaking views of the desert mountains. Plus, hiking trails can be explored along the banks. Now, there's always something magical about desert sunset in Phoenix, so make sure you catch one from South Mountain, which is accessible via a short drive or a five-mile round-trip hike on Holbert Trail.
In the evening, you can book a dinner cruise or head to the east end of the lake for picturesque scenery, made even more dramatic by the serene water. Note that Canyon Lake is usually busy most weekends in summer. So, it is recommended that you make reservations for parking and any rentals in advance.
Phoenix Offers Some of the Most Thrilling Boating Adventures
While Phoenix is mainly known for its desert landscapes, it also offers a thrilling getaway experience with its oases that are perfect for the summertime. These lakes are just a short drive away from the city center, so consider including them on your go-to list during your next visit to Phoenix.
**************************
Image Source: Wikimedia Commons by:  Cathixx