Discover Best Destinations and Accommodations in the Riviera Maya, Mexico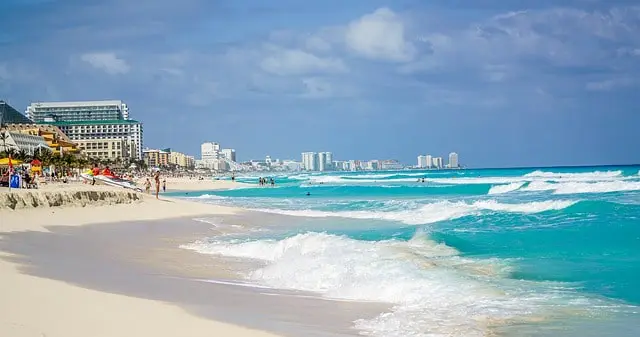 Travelers know that Mexico is hands down a perfect destination to satiate your wanderlust. It is on the bucket list of nearly every roamer. Many visitors cannot get enough of it in one trip and return year after year for the stunningly beautiful beaches, Mayan culture, and luxury resorts. You can experience exciting adventures, fascinating cultures, and have a whole lot of fun.
Cancun is one of the most popular cities in Mexico and is mostly adored by the visitors for the Riviera Maya, a tourist and resort district, located in the south of the city. Stunning resort hotels like Ocean Coral & Turquesa and Ocean Riviera Paradise are the epitome of luxury and delight.   With their incredible amenities and exciting offerings, they will add countless memories to your experience. You get exclusive rooms and services, adventures, health and beauty care, family rooms, event halls, and much more within the same premises. In short, these resort hotels bring all the magic of Riviera Maya to you as you enjoy every margarita known to man.
Some Exciting Mayan Riviera Facts 
It is so much fun to know little tidbits about Mayan Riviera before you embark on your voyage to this paradise. Here are a few things that will double your fervor for the place.
Riviera Maya is home to the largest underground river in the world that runs across 153km. It has cenotes where the land collapsed into the river creating unique caves where you can enjoy swimming.  Jumping into the shimmering pools of a denote is an experience you will long remember.
You can also see the Mesoamerican Barrier Reef, the world's second-largest reef system that runs along the Caribbean coast of Belize and Guatemala and stretches north to Mexico.
Riviera Maya sees an average temperature of around 23 degrees Celsius (73 F) throughout the entire year. This keeps the weather great for winter vacations and makes it a perfect destination for outdoor activities any time of year.
Puerto Aventuras: Nautical life capital
Puerto Aventuras is a destination in Riviera Maya that is known to be the capital of Nautical life with two beautiful marinas populated by charter fishing boats and luxury yachts. The place is a perfect embodiment of its title. It adds to your bliss with several activities that span from maritime sides to the golf course.
The Soul of the Riviera Maya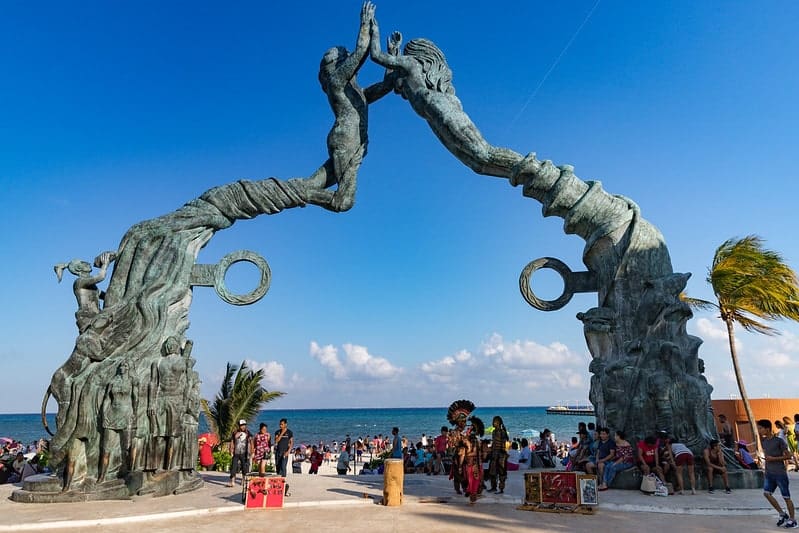 Flickr  by: dronepicr
At the heart of Riviera Maya is its great coastal city, Playa del Carmen, which is an hour southeast of Cancun. This town is known for its 5ta Avenida which is a boulevard that is packed full of activities and tourist places such as museums, markets, and restaurants. Its proximity to the beaches and the aquarium make it magnetic for the visitors.
The Caribbean Treasure
Your visit to Riviera Maya is incomplete without experiencing its Caribbean environment. Akumal is home to one of the calmest beaches, so much so that these are often natural pools to play in.  Akumal means 'Place of the Turtle' in Mayan and is a remarkable place to spend time snorkeling.  Embellished with white sand and crystal clear water, Akumal offers you activities like diving and snorkeling and swimming with turtles.
Heart of Mayan Culture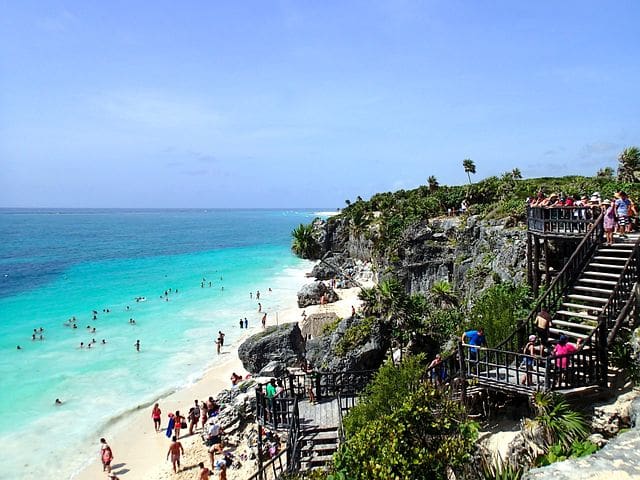 Do not forget to explore Tulum, a magical town of the Riviera Maya. It helps you connect with nature and delve into the historic Mayan culture. You get an opportunity to closely learn and experience this one of the most important civilizations of Mexico. The best way to traverse the town is to take a trip into the jungle as well as spending time exploring the dramatic coastal Mayan temple ruins.. It is better to rent a bicycle and get a guide to escort you through the journey.
No matter if you want to spend your vacation relaxing on the beaches, shopping for local crafts, exploring Mayan ruins or swimming with colorful sea life, the Mayan Riviera has it all.