7 Fun Things to Do in Dallas with Kids of All Ages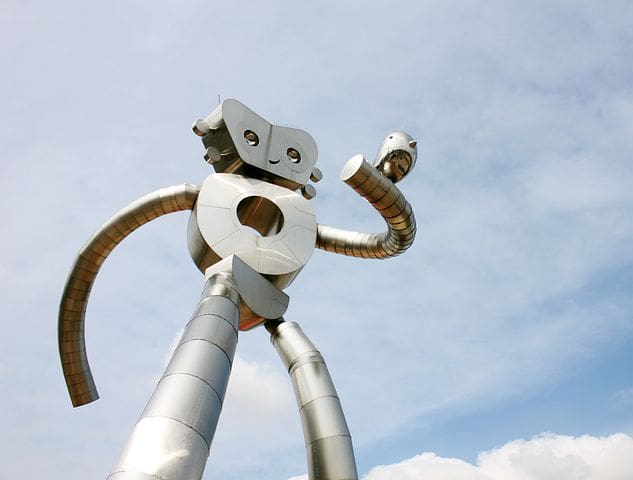 Anyone who's grown up in Dallas will agree on one thing: it's a great place to call home! After all, Dallas earns the bragging rights as the number one family-friendly city in the U.S.  Aside from the low crime rate, availability of childcare, and park acreage per capita, Dallas is home to some of the most fun recreational parks and facilities that children of all ages can enjoy.  If you're headed to Dallas for a weekend getaway with the family, be sure to check out these top places to have fun:
Dallas World Aquarium
The 20,000-gallon walk-through aquarium is going to 'wow' you in every way. The Dallas World Aquarium is an ideal attraction for families.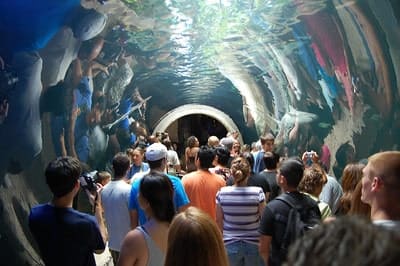 Flickr by: Steven Carlton
You and your kids are sure to meet some of your favorite animals up close. It features a diverse kelp forest and coral reef ecosystem so it's going to be a fun and educational tour for the whole family.  This fun-filled spot also houses penguins, flamingos, and sharks. While it's a small-scale aquarium, plan to spend at least two hours going through the exhibits.
Make sure to feed the animals and sign up for the informative talks. If you want to feed crocodiles, visit the park on a Saturday.
Six Flags Over Texas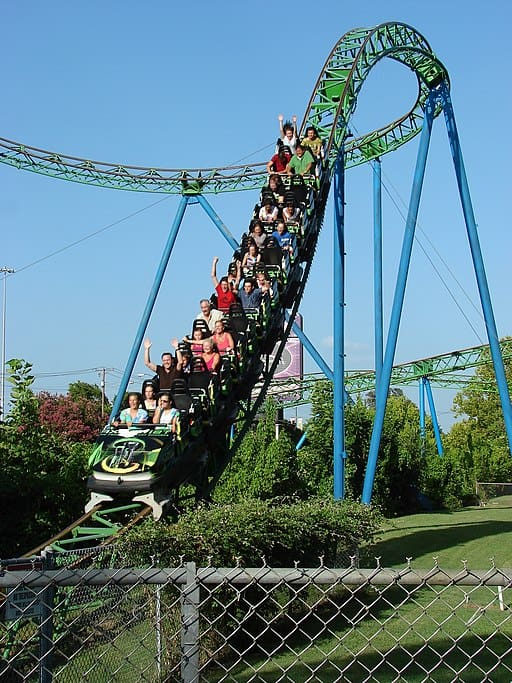 If you love thrills and adventures, head to Six Flags of Texas theme park located in Arlington. The park features family-favorite coasters and thrill rides like the Aquaman Power Wave which is the first of its kind n North America Water Coaster.  Even your little adventurers will enjoy their visit with the music-filled whirlwinds, twisting swings, and mild-sized dips. Aside from the exhilarating rides, the park organizes special events and live shows regularly.
There are also great restaurants and shops inside the park where you can chill and buy souvenirs for your friends and family back home.
Dallas Arboretum
The Dallas Arboretum is a 66-acre botanical garden situated in Garland Road in East Dallas and is listed as one of the best arboretums in the world.  Dallas Arboretum organizes an array of popular annual events, along with family-oriented activities, and educational programs for both kids and adults. It's also the perfect place for family picnics.
There are restaurants near the arboretum in case you need to fill up and recharge after a few hours of strolling.
Epic Waters Indoor Waterpark
This 80,000-square foot indoor water park is just a short drive away from Dallas. It's the perfect getaway for the summer season where you get to enjoy eleven waterslides, an outdoor wave pool, and the world's tallest indoor Aqualoop.  Epic Waters Indoor Waterpark also has exclusive pools for your little ones. There, they can explore fun slides, geysers, sprinklers, and a 300-gallon tipping bucket.
On your trip to this epic waterpark, don't forget to bring sunscreen, swimsuits, and lots of energy because you won't stop sliding and splashing in the water!
Reunion Tower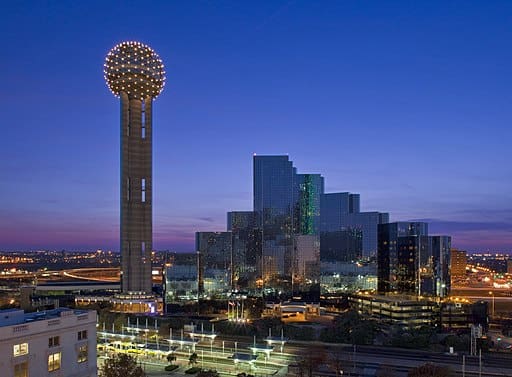 The Reunion Tower is a 561-feet observation tower and deck located at 300 Reunion Boulevard in downtown Dallas. It's part of the Hyatt Regency Hotel complex and is the 15th tallest building in the city.  There are tons of activities for families to do at the Reunion Tower. Make sure to plan a visit to the GeO-Deck – a restaurant, bar, and lounge space. It's the main destination in the tower which gives you incredible views of Downtown Dallas.
After a sumptuous meal, explore the Reunion Tower and the Dallas skyline for a 360-view of the city.
White Rock Lake Park
The White Rock Lake is a 1,015-acre lake that spans approximately five miles northeast of downtown Dallas. It's one of the most popular and heavily used parks in the city with so many amazing views and family-friendly activities.  If you enjoy hiking, trail-walking, or just simply being in the peaceful outdoors, this is the place to be.  The park features a 9.33-mile hike and bike trail that's perfect for kids and adults, a Lake Museum, an arboretum, bird watching area, picnic areas, pavilions, and piers. They also have a dedicated park for dogs! So yes, you can bring your fur babies too.
White Rock Lake's history is rich and varied. It was originally a tree-lined valley that was later on filled with water from a reservoir.
Perot Museum of Nature and Science
This 18,000 square-foot museum offers a dynamic experience that will surely stimulate your curiosity. It features state-of-the-art video and 3D computer animation, life-like simulations, an auditorium, and so much more. The museum also has a state-of-the-art modular traveling exhibit hall and a children's museum that includes an outdoor play area and a courtyard.  In this amazing museum, you and your kids can explore the universe, gaze at gigantic gems, tickle your brains, and even experience an earthquake!
It's also one of the greenest museums in the United States and holds a Pritzker Architecture Prize, which, in the architectural world, is the equivalent of a Nobel Prize.
Takeaways
Dallas, the central hub of Texas, is also the state's most loved city. It's the perfect destination for kids of all ages who are after fun-filled adventures and learning.
If you're thinking of a destination where you can take your kids and teens, you should head to Dallas. From thrilling theme parks to epic museums, hiking trails, gardens, and natural wonders, the city has everything your kids could ever ask for.
****************************
About The Author:   Mariam Simmons is a fashion trendsetter and the content manager of Alpine Swiss. She loves traveling to the world's top stylish destinations and gets inspired to create helpful business fashion and lifestyle guides.