New Style Tips for the Wandering Man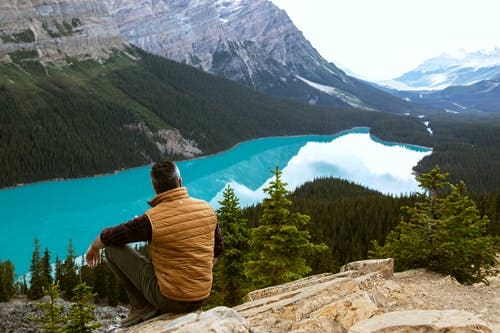 If you're a frequent traveler, one thing is for sure. Style and fashion are a must-have aspect, especially if you care to look sharper and more composed than tons of men out there wherever you go. As opposed to getting every classy and expensive outfit out there, style is more about pairing your outfits and accessorizing wittily. To some extent, proper grooming also plays a huge role in keeping you stylish in-between your destinations.
Thankfully, this piece highlights a few travel tips men who travel frequently and want to look stylish can relate with. For a sharp look as an itinerant, digital nomad, or frequent traveler, here are a few new tips you should check out.
1. Pairing Brighter and Dark-Colored Outfits Has Some Magic
Whether you're a travel freak or an occasional wanderer, having the right shirts and pants in your travel wardrobe should be a priority. Pairing bright pants with darker shirts can be an amazing way to create a statement and display a sense of style. While doing so, make sure to pick a scheme you can stick to.
As for the bottoms, try to play occasionally with some jeans, khakis, chinos, and woolen trousers depending on the day and occasion. Also, you don't want to look extra formal for weekend travel outdoors and vice versa.
2. Get Some Pairs of Shorts
If you're reading this, you are most probably always on the move. You will find yourself in many scenarios where you need something comfortable and less limiting, all without compromising on style. Shorts never go out of style when it comes to traveling, but you have to pair them with the appropriate kind of shoes for the occasion or activity. Also, ensure to match them nicely with the rest of your outfit, including the tops and accessories.
3. Try Hoodies
When it comes to casual wear, nothing beats having a few hoodies in your travel wardrobe. Apart from keeping you warm and comfy, hoodies are quite stylish these days, especially if you get superior quality. They work nicely when accessorized appropriately with the right hat or cap, matched with a pair of jeans and t-shirts. Ideal for most travel destinations, hoodies are literally a must-have when looking for a modern look.
4. Have a Vest or Two in Your Travel Bag
Vests are a great secret weapon when looking for a stylish casual-smart look while traveling. They are often compared to the little black dress in every girl's wardrobe. Apart from using very little material, vests can be designed to suit your body and style preferences. They also don't consume much space in your travel bag, plus you can pair them with literally any outfit, from dress pants to jeans, t-shirts, and everything in between.
5. Comfy Sneakers or Rubber Shoes

Travelling can be quite engaging. In most cases, your feet will take a decent beating, necessitating a significant level of comfort. This is why a few pairs of comfy shoes are a must-have item for wandering men.
Since most of your outfit will be casual, two or three pairs of flat sneakers or rubber shoes will do the trick. As seen on this page, there are numerous choices to pick from if you'd rather settle for designer shoes like Alexander Mcqueen. It won't take long before you discover the exact type of shoes you need to achieve ultimate comfort from your travel escapades.
Finally, don't forget to pack a few button-downs. From scarfs, to travel watches, hats, suspenders, and sunglasses, always bring the appropriate accessories to your trip. These are just some of the trending style tips wandering men should adopt today.