5 Airport Parking Tips for Last-Minute Travelers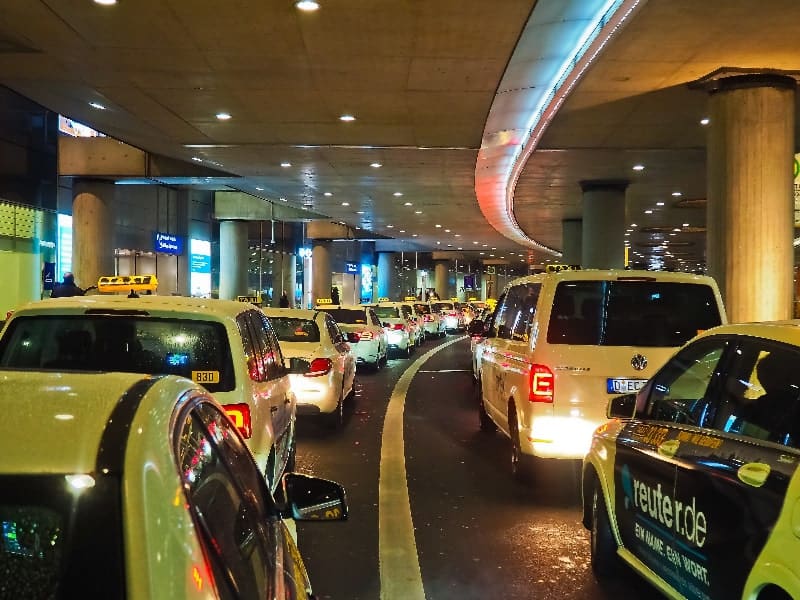 Waking up late on the day of your flight is incredibly stressful, but you gather that you can still make the plane if you rush. Unfortunately, this will likely set the tone for your entire journey, as you'll soon notice traffic is heavy, and the airport parking lot is packed to the brim.  Now, you'll need to strategize how to park your car as quickly as possible. These 5 tips can help your manage last-minute parking at the airport.
5 Last-Minute Airport Parking Tips for Travelers
Whether you're at the airport, still at home the day of your flight, or have a 1-day notice for a business trip, these X tips will ensure parking is the least of your worries.
1. Pre-Booking Last-Minute
Depending on your flight time, you may be able to squeeze into a vacant parking space by pre-booking through the airport or online app. While there may be several open spaces available, you won't know for sure until you pull up to the terminal. It's better to check online immediately before getting in your car, calling a cab, or even at the time of buying your ticket.
Several travelers canceled their parking spot last minute because they decided to carpool or call a ride-share company. It's common for airlines to offer discounts on vacant parking spaces to fill up last-minute cancelations. Subscribe to the airport's mailing list for membership incentives and discount codes that may appear in your inbox daily because these can save you hundreds.
2. Use Hotel Parking
Many hotel adjacent airports allow travelers to park in their parking lots if you call them directly or purchase a security tag through websites like OneStopParking.com.
Keep in mind that you can't just park your car in a hotel parking lot because it will be towed. To sign up online, just search your airport, departure times, and dates, and choose from the most affordable options.  Once you find a hotel that works for you, book online or by phone. Cancelation is free, and no room reservation is required. To get to the airport from the hotel, use their free shuttle.
3. Check if the Airport Offers Valet Parking
While not all airports offer this luxury, the ones that do add that extra incentive for last-minute travelers to park at the terminal.
How great would it be to park your car in front of the valet, hand them the keys, and walk straight into the terminal without a care? Similar to a hotel valet, this airport employee will give you a physical and digital ticket that will arrive in your e-mail inbox.
Spending a little extra money on that time-saving purchase can ease your mind, as well. If you know ahead of time that a valet will be available to park your car, you won't feel like you're in as much of a rush. This can decrease the likelihood you'll make a mistake behind the wheel.
4. Fast Track Everything Else
If you can pre-book a parking spot and you're unsure whether or not you'll find a vacant spot right away, take the safe route and fast-track everything else. You don't have to commit to all the following upgrades because that can get expensive, so choose one of the three.
Clear Membership: U.S. citizens who are at least 18 and possess a valid photo ID can sign up on the spot for a $179 Clear membership fee ($15 a month) on the Clear Me website. Clear is a private identity verification service that uses biometrics, like your fingerprints or iris, to move you through the screening park of the security check. About 60 airports off Clear identification, so do your research before paying the sign-up fee.
TSA Pre-Check: The TSA Pre-Check program is more for proactive travelers, but if you're consistently in a situation where you are almost late to your flights, this will be a good investment. It costs $85 for 5 years and allows low-risk travelers to keep their belts, shoes, and jackets on through the metal detector. The TSA also won't check laptops or liquids either. It takes a few weeks to be approved, so plan ahead.
Ticket Upgrades: Upgrade your ticket on the airport's website or app before leaving for the airport, so you can use a dedicated screening line or priority line. These upgrades are available everywhere and function similarly to a fast pass available in theme parks.
Under no circumstance should you try to upgrade your ticket while driving. If you need to multitask, it's better to carpool, hire a rideshare company or hail a taxi to avoid an accident.
5. Carpool, Ride-share or Taxi
If you don't want to leave your car at the airport or in a hotel parking lot for several weeks, you can call a friend to drive you. However, if it's really last minute, calling a rideshare company or a taxi is the better option. Not only will you be able to focus on upgrading (if needed), but you can also leave the driving up to someone else, which is the better option when we're stressed.