Journey Through The Cold and Enjoy These Winter Experiences in Adelaide Hills
d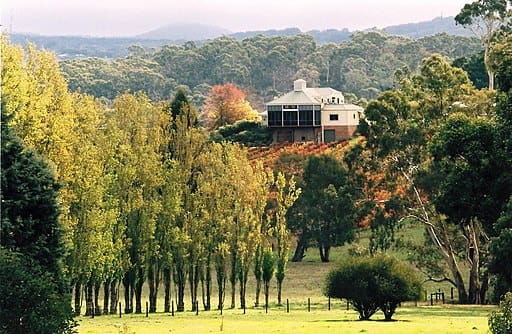 Winter should not be a hindrance to enjoy the outdoors. In fact, it's one of the best seasons to immerse yourself in nature. Especially if you're visiting Adelaide Hills in the south of Australia, where the hills turn into emerald green and the wild is teeming with life.
The winter climate in Adelaide ranges from 8 to 15 degrees, making it the perfect destination for winter travellers. If you're heading to South Australia, book a reservation at Sequoia Lodge suite in Adelaide Hills and go straight to these memorable experiences.
1. Gallery and Museum Hopping
Aside from wineries and distilleries, Adelaide Hills' land area is also dotted with galleries and museums. If you're spending winter in this part of the region, head indoors and get cultured with South Australia's art and culture.
Start your museum-hopping by stopping by the Art Gallery of South Australia where Australia's best art collections and exhibits are housed. Just next door is the South Australian Museum. It's known for its world-class natural history and collections of cultural pieces.
If you haven't seen Aboriginal bark paintings in person, go straight to the University of South Australia's Samstag Museum of Art. But if you're into quirky and innovative art brought by science and technology, watch the exhibitions at the University of South Australia's MOD.
2. Cozy Winter Hideaways
Once the temperature drops dramatically, it might not be wise to spend the day outside. But the fun doesn't have to stop there.
You can cozy up in the CABN Kuitpo that's nestled in the quiet hills and vineyards of Kuitpo. This is your perfect base for a magical winter escape, or hibernation if you just want to snuggle up in your bed.
Once the cold becomes manageable, you can sip away your day in the McLaren Vale wine region for some of the best wines that you'll ever taste.
3. Dancing and prancing in Botanical Gardens
If you've been dreaming of walking in a winter wonderland, visit Adelaide Hills and explore Mount Lofty Botanical Gardens. It's a 97-hectare paradise where diverse plant life thrives and blooms.
This lush garden is bursting with colours that are pleasing to the eyes, making it the perfect escape from the city. The best thing about it is that it's literally a stone throw away from the Adelaide Hills CBD.
So, if you want a change of scenery, just drive from the city to Mount Lofty!
4. Wine by the Fire
Just an hour's drive from Adelaide is an 1840s cottage made with walls made up of big stones and supported with wooden beam ceilings. It functions as a boutique cellar door that oozes history, warmth, and wine.
This cottage can be found in Hentley Farm that's known as the perfect place to unwind and warm-up. Indulge in a glass of wine or two and defrost by the open fireplace.
They also offer a seven-course dining experience, making Hentley Farm the best destination for an epic winter feast.
5. Whale Watching
Winter is the perfect time for the southern right whale migration. And it's also the best time to watch the gentle giants of the sea swimming to the shallow waters to give birth and rear their young.
These whales appear along the coastline of Kangaroo Island, around the Head of Bight on the Eyre Peninsula, and Victor Harbor. So if you ever find yourself in Adelaide Hills from June to September, make sure not to miss this memorable experience!
6. Farmers Market Tours
One of the best ways to experience the food culture in South Australia is to hop around the Barossa Farmers Market and Adelaide Central. Here, you can fully immerse yourself in the region's local produce.
Walking tours are held by the region's producers for you to learn everything about their food culture.