7 of the Best Places to Go Fishing Around the World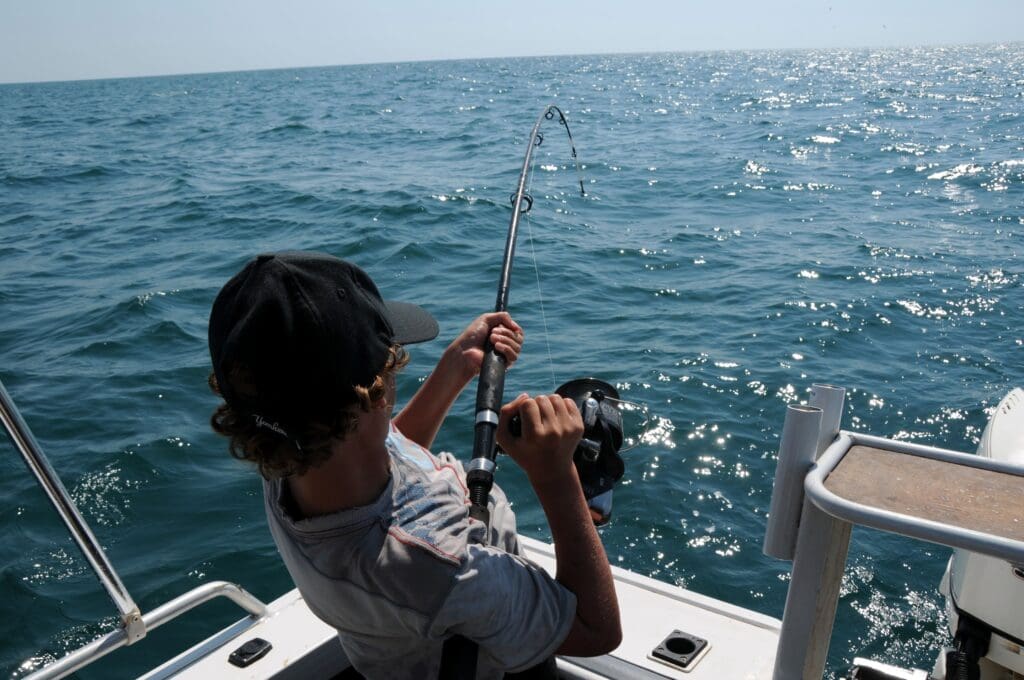 Fishing is a very popular leisure activity, and you can do it just about anywhere there's water, fish, and it's legal. However, there are some places that are better suited for fishing than others, whether it be due to the type of fishing you're you want to do, the type of fish you're trying to catch, and any preservation efforts that may be taking place in a particular area.
Of course, some people go fishing simply because it's relaxing to them and they enjoy the calm of nature, whereas others enjoy it simply for sport. But no matter your reason for enjoyment, the main thing to take into consideration is your enjoyment of it.
Whether you choose to make a day of fishing or find RV parks and campgrounds specifically for fishing for a fun-filled weekend, the world is your oyster, and you're just there for some good old-fashioned fishing. With this being a popular activity for many people all over the world, here are some of the best regions where you can expect to have the most success on a fishing holiday.
#1: Cairns, Australia (Oceania)
Cairns is located in the Australian state of Queensland on the northeast coast of the continent. Known for being the gateway to the Great Barrier Reef, Cairns is also a great place to fish. Fishing is prohibited in a number of locations along the Great Barrier Reef, but not right off the coast of Cairns. Here, you'll be able to fish for the famous Pacific Blue Marlin, native to these tropical waters and known to grow to over 12 feet long. The best time to fish is during Australia's warmer months, from September to December.
#2: Key West, Florida (North America)
The Florida Keys are famous for a lot of things, and fishing is one of them. There are a variety of fishing charter tours to choose from that take you out into the water for some deep-sea fishing. Your experience level also doesn't matter— the captain and crew are there to help, no matter what level you're at currently. Some of the different types of fish you can expect to catch are mackerel, marlin, snapper, and even shark. You also have the option to take a private tour with just your group, or a public tour with a larger group.
#3: Belize (Central America)
Located South of Mexico and West of the Caribbean Sea, the coast of the country of Belize is an ideal spot to catch bonefish. Though you may not catch any significantly large fish, hundreds of them are always swimming around, making it highly likely that you'll catch one. This is also a great year-round fishing spot.
#4: Azores, Portugal (Europe)
An archipelago in the mid-Atlantic ocean off the coast of Portugal, the Azores islands are where you can expect to find a large number of White Marlins. Smaller than Blue Marlins, but still pretty big, White Marlins are known for jumping out of the water. You are also likely to see other large game fish and even some whales.
#5: Prince Edward Island, Canada (North America)
Located off the East coast of mainland Canada in the Atlantic ocean, Prince Edward Island is another location known for its large game fish. It's famous for being the place where the world's largest bluefin tuna was caught back in 1979. You can also keep an eye out for Atlantic salmon, brook trout and rainbow trout, and you may even be lucky enough to catch some catfish. The best time to go is in late summer/early fall.
#6: Malindi, Kenya (Africa)
Situated right on the Malindi Bay in Kenya, this is one place where you have the chance of catching six different species of fish! Here you'll find three different types of marlin (black, blue, and striped), as well as sailfish, spearfish, and swordfish. The best time to fish here is in the summer, which is January and February since Kenya is located just below the equator in the Southern Hemisphere.
#7: Coromandel Peninsula, New Zealand (Oceania)
This beautiful beach will not only compel you to shop for spinning reels but it also attracts fishermen of all skill levels, from beginners to those seeking out large game, due to the variety of fish species. You can also choose to fish from the coast or even go deep sea fishing. Either way, you're likely to come back satisfied.
These fishing hotspots are listed in no particular order, and successful results are based on what type of fish you're hoping for and the type of fishing (i.e., coastal, deep sea) you're trying to do.
Just as people travel all over the world to go to concerts, try different foods, and overall have new cultural experiences, there's a whole world of new experiences to take in, in the world of fishing. Whether you enjoy it for sport or leisure, make it a point to travel at least once a year to a location of your choice for your enjoyment of fishing.