The best Greek islands for a romantic honeymoon
Are you busy planning your dream wedding and honeymoon, but don't know where you should go? Are you thinking about visiting Greece for your honeymoon, but don't know which islands are the best to visit for a romantic getaway?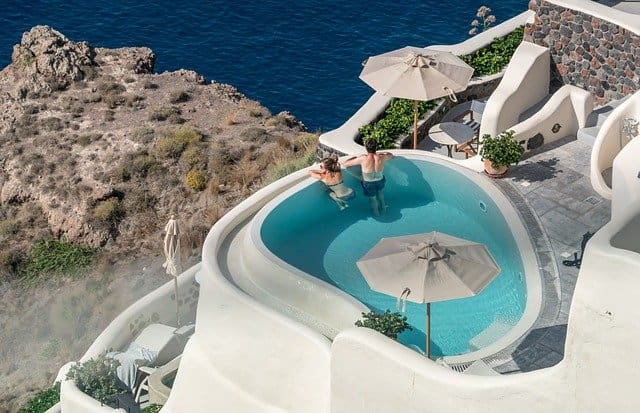 The natural beauty of the Greek islands make them a popular destination for honeymooners. There is a wide range of islands with various landscapes and cultures that can provide the perfect escape from the hustle and bustle of everyday life. With so many choices, it's hard to pick just one island as your ideal location. That is why we have created this list of our top 5 best Greek islands for a honeymoon! Do you think you might be interested? Read on to find out more about why these islands make an ideal honeymoon destination.
Mykonos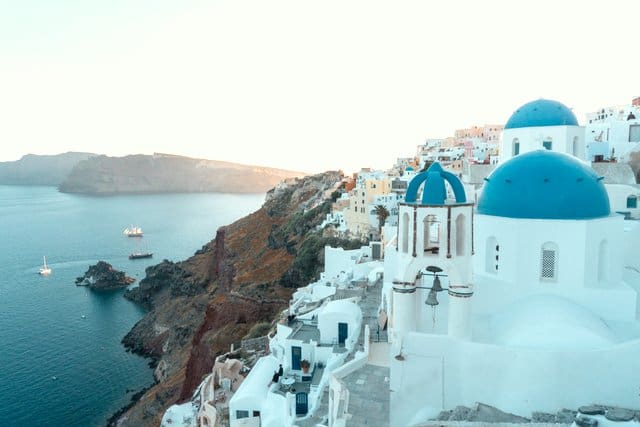 An enchanting Greek island in the Aegean Sea, Mykonos has been a favored destination for travelers since ancient times. It is also a popular ferry destination that you shouldn't overlook.   If you've been planning to visit Mykonos the next time you're going to Greece, don't forget to book a ticket on LetsFerry. The sparkling blue water and white buildings make it look like an enchanted paradise. People flock to the island year-round to experience its rich culture and enjoy its famous nightlife scene.
The culture of this stunning place is just one of many things that makes it such a popular tourist destination. For those looking for more than just sunbathing on the beach, there are plenty of activities to do around town. Mykonos is also well known for its food – from traditional souvlaki dishes to modern fusion cuisine.  The nightclubs of Mykonos are legendary, so if you're looking for an island where you can party by the sea from dusk til dawn, Mykonos should be your choice.
Skiathos
This small island in the northwest Aegean Sea is one for those who enjoy a bit of nightlife and and an active buzz. This island is known among the younger adults as one of the best islands to find a good party at night, and then during the day, relax on some of the best beaches. Here you will find bars and restaurants on every corner that flow out onto the beautiful streets and sidewalks.
This is a great place for those younger couples who are still looking to have a night of partying and making the most of their youth.
Crete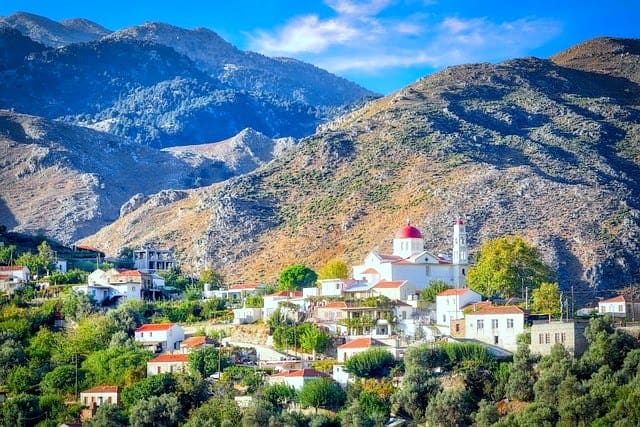 Next up on our list, we have Crete. This is yet another incredible honeymoon destination. For those who enjoy an outdoorsy lifestyle and appreciate being in nature, Crete is the perfect place for you. With some of the most incredible outdoor scenes and wild nature to be seen, Crete has much to offer.
Here you can go on beach tours, excursions around the island landscapes, and even visit some historical sites. There is so much to see and do here, and as a young couple on a honeymoon, it is the perfect destination vacation.
Santorini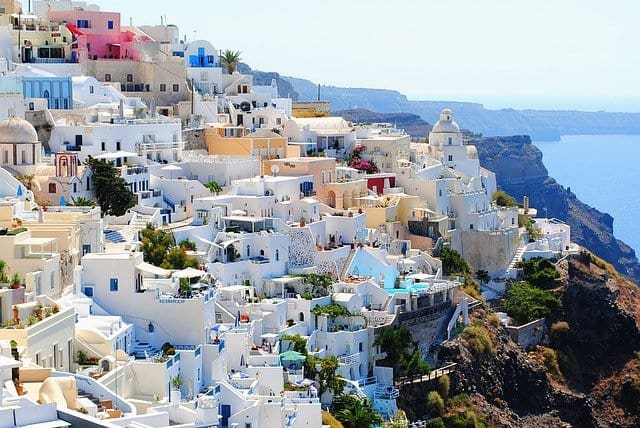 By far, the most popular island for any newlywed couple to visit on their honeymoon is Santorini. Here you will find iconic postcard views and some of the most incredible scenery that is both natural and manmade. Santorini is recognized by its blue and white Cycladic houses that cascade down the hillside to the ocean. Santorini is known for its magnificent sunsets, and amazing local wines, making it one of the most perfect places for any honeymooner.
It is a great place to enjoy something special while still being secluded and alone. You can spend your days relaxing by the pool or even sipping wine on your private balcony. The possibilities are endless.
Ios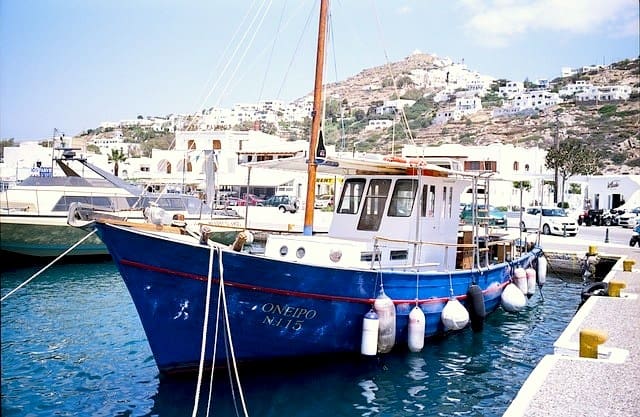 While this island might not be one that you have commonly heard about, it doesn't mean that it is not the right place for you to visit on your honeymoon. It is a quick ferry ride away from the other islands in the Cyclades and should be somewhere at the top of your bucket list while visiting Greece.
If you prefer to be more low-key about your honeymoon and don't want to be bombarded by masses of tourists also looking to have a good vacation, this is the perfect island to visit. You can experience all the beauty of the island from beaches to mountains.
Naxos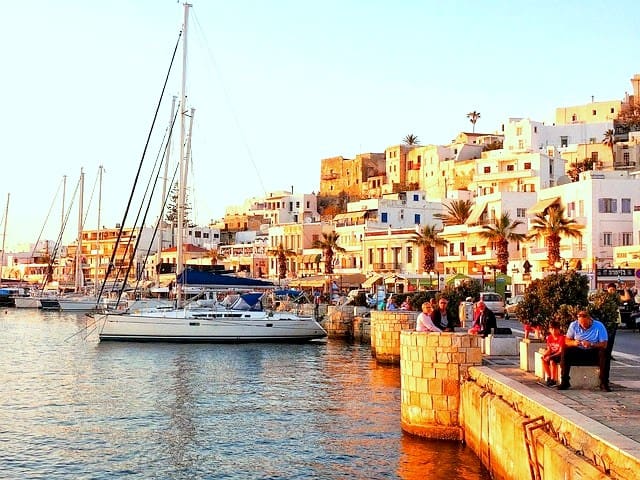 Last but not least, we have Naxos. This is the largest of the islands in the Cyclades, and with this, comes some of the most incredible views. You can see from the mountains stretching down to the ocean and more.
This island is identified by its whitewashed square houses and Venetian mansions that have very specific looks. This island is relatively unknown to tourists making it a great getaway for you and your new partner. It is said to be paradise on earth and there is no surprise why. From lounging around on some of the most beautiful beaches to strolling around quaint little towns, to even visiting historical sites, there is no shortage of things to do here. You can even find yourself hiking, or riding bikes.