5 Romantic Honeymoon Trips That Aren't Tropical Beaches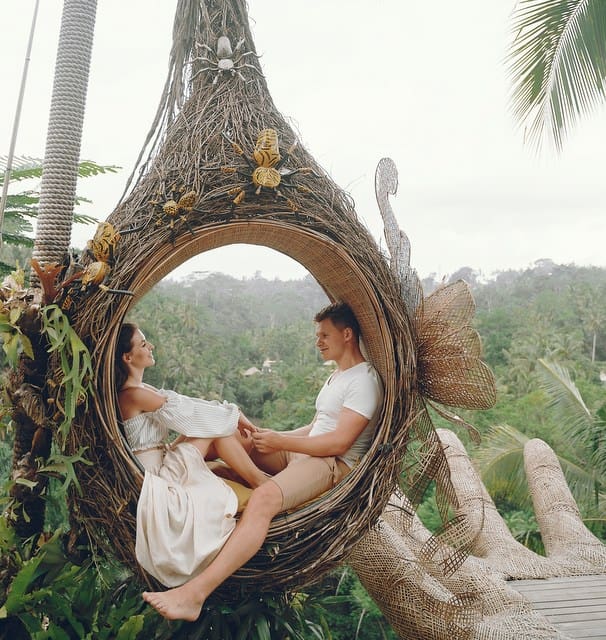 The question has been popped, the champagne has been toasted, and now it's time to plan the big honeymoon celebration. Yes, the wedding may be the day many of us have been envisioning since we were kids, but there's more than one big day that needs to be planned after a couple gets engaged. Your honeymoon travels will be the first memories you make as a married couple and should provide some needed R&R together after the go-go-go of your wedding and reception. If you're on the hunt for a unique and romantic honeymoon, we've rounded up five dreamy, non-tropical-beach options to inspire you.
1. Cruise the Alaskan Coastline
For an equally beautiful and relaxing honeymoon, consider cruising the exquisite Alaskan coastline. With decadent onboard dining options, pre-planned excursions through the gorgeous Pacific Northwest, and accommodations with a built-in, 24/7 view, taking an Alaskan cruise can be a cost-effective and stress-free option for newlyweds looking to unwind in nature without blowing the budget. With all the accommodations of a resort and the multi-city itinerary of a regional tour, but without the constant commuting, the need to manage multiple bookings, and the repeating pack-unpack routine, cruising offers a can't-go-wrong escape after the often-overwhelming wedding planning process.
2. Visit Bhutan's Buddhist Monasteries
For a spiritual and re-centering vacation with your partner, Bhutan offers a sanctuary far away from the bustle of corporate ladders and 24/7 notifications. Take a tour of the spattering of local monasteries, learn about the region's traditional medicine and paper-making practices, and hike the scenic mountainsides for a taste of life in the Eastern Hemisphere.
3. Take an Adventurous (and Ecologically-Friendly) African Safari
For adventurous couples, a guided African safari not only promises an exciting, novel, and luxe vacation, but when booked through a reputable camp can help protect endangered ecosystems and uplift local communities. Visiting some of the world's lesser-visited nature preserves and witnessing Africa's unique assortment of wildlife in its natural state is a one-in-a-million experience that you can feel good about.
4. Stay in a Treehouse in Slovenia
Chocolate lovers can experience the decadent dessert like never before in Slovenia's Chocolate Village. With dramatic scenery ranging from the Alps to hilly lowlands to the Mediterranean coastline, Slovenia offers the variety of central Europe within a day's drive. Spectacular castles, charming historic towns, unique gastronomic experiences, and untarnished natural destinations like lakes, caves, and rolling hills offer honeymooners a romantic and luxurious cultural adventure for their first getaway.
5. B&B it in Nantucket
For a quaint, coastal, small-town stay, sign up for a taste of New England's quintessential island life. Book a cozy Nantucket B&B and spend your days strolling the picture-perfect shingle-style homes and manicured gardens. Or experience the classic New England charm by bike. Nantucket has launched its first bike-share program to help alleviate traffic on the small island. Taste test the region's upscale seafood eateries or experience the town's famous functional wellness retreat, Lavender Farm Wellness. Book private yoga classes, learn from health food chefs, and enjoy rejuvenating spa treatments.
Whether you choose to chase adventure or take it slow on your first travels as a married couple, your honeymoon is your opportunity to start your marriage as a team, connect deeper, and set the tone for a partnership that will pass the test of time.
Romantic and exciting can come in many forms. The key to choosing the perfect honeymoon escape lies in being true to your preferences as a couple. There are no rules that say you need to book the traditional tropical vacation if you and your partner would prefer cuddling in a mountainside cabin or hiking across a foreign country. Your relationship is unique, and your honeymoon is the first chapter of your unique marriage. Make it yours.
***********************
Image:  Pixels.com by Gustavo