What People Consider When Choosing Best Travel Credit Cards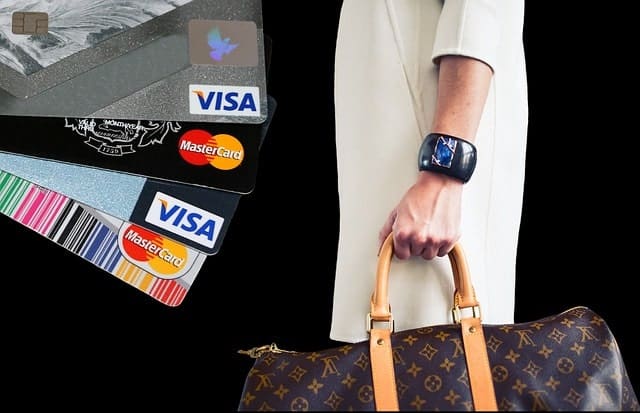 If you're an avid traveler, you know that there are tons of different ways to travel and lots of budget considerations. You may also know that most major travel websites tend to advertise affiliated credit cards. However, when visiting these travel websites, some people may be a bit skeptical, especially if they've never used a credit card for travel purposes before. So, are the benefits of these cards worth it? Let's take a look at some of the reasons why people consider using travel credit cards and how to decide which one is best for you.
Sign-Up Bonuses
A lot of people are drawn to travel credit cards simply because they typically offer a hefty sign-up bonus. By just signing up for the card, you could be rewarded with hundreds of dollars worth of credit. Some credit cards are actually offering 100,000 points to sign up this year.  This could be beneficial for anyone who's looking for extra spending money while traveling.  Since all sign-up bonuses may be a little different, make sure to compare against other travel credit cards bonuses to figure out which one works best for you. Many of these cards require a dollar expenditure during the first few months of having the card and they usually have an annual fee, so consider all the terms carefully.
Travel Credits
Some travel cards offer incentives such as a yearly travel credit or rebate, which is excellent for those who want to travel more regularly. Along with that, some travel credit cards give you the ability to save money while also earning points or rewards. For example, some cards offer trip insurance, rental car coverage or free checked bags, along with more benefits that most people have to pay for.  Generally speaking, the more expensive the annual fee for a credit card the more travel benefits are included for the price.  Consider carefully how many of these benefits you would actually use each year.
High Earning Rate and Point Redemption
Most travel credit cards let users earn points or miles to reduce the cost of purchases when you redeem points later on. Make sure to check out each card's reward program before you decide to sign up to make sure your points will benefit you in the best way. If you travel on a certain airline frequently, then you will want a card that earns points on that airline.  The same principle applies to hotel groups.  Along with that, make sure to use your points to your advantage, and avoid redeeming them in exchange for gift cards or cashback which typically give you less dollar value for your points.
Cashback Options
Since most travel credit cards are backed by larger credit card companies, you are allowed to use them almost anywhere. In turn, you can get cash back whenever you use your travel credit card. Remember that some travel companies offer specific benefits and points when you use your credit card. Sometimes, extra cashback is even offered when you use your card with certain travel companies.
Annual Benefits
Some travel credit card companies offer annual benefits or rewards just for having the credit card. This may include a free gift, travel points, or even a temporary bonus for your credit points. With having to pay an annual fee, this is an incentive to keep the card and earn benefits while doing so. These rewards can save you money and help with your travel expenses.  The Bonvoy credit card for instance, gives cardholders one free room night per year in a Marriott hotel.
Final Thoughts
Travel credit cards are great for anyone, but especially those who love to travel regularly. A travel credit card can help with major expenses and fees that you'd normally have to pay out of pocket. If you are someone who travels quite often, this is something that's worth looking into. Make sure to scope out all of your options and choose the travel credit card that will offer you the best rewards.