How To Choose The Right Travel Luggage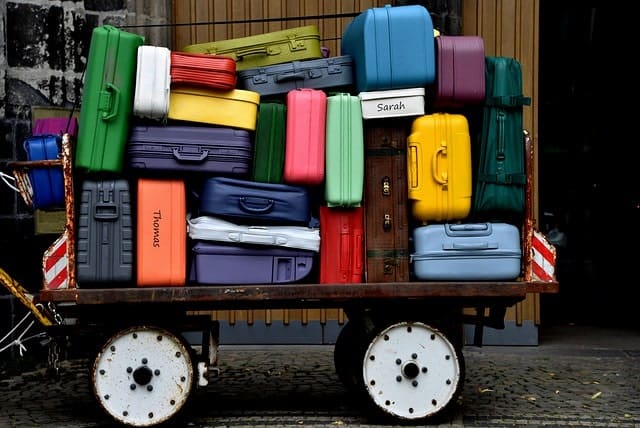 Every person needs to travel at some point or another for some purpose even if they aren't necessarily globetrotters or travel enthusiasts. The question then arises of the right or perfect travel luggage that not only promises convenience but also is fitting for your specific needs (especially if you are traveling for work or for a long time). Many travelers even choose luggage based on specific health concerns they might have such as arthritis. With all the stress related to traveling, you need the most appropriate and handy sort of luggage solution so that it is one less thing to worry about.
Understand The Variety 
Travel luggage comes in many different forms so you can choose the type, size, and number of bags or suitcases you need. There are traditional rolling suitcases (both soft side and hard side), duffel bags or weekender bags, backpacks (which are great as a carry-on as you can carry your laptop, water bottle, passport, and other items you need quick access to), as well as spinner suitcases. You can also choose the number of wheels on each suitcase based on your own age and physical strength and the level of easy mobility you want when traveling with your luggage alone.
Furthermore, apart from the type of luggage or style, you need to make the decision based on the amount of storage you need, the frequency of travel, and the length of travel or time away from home. Many people find they can manage with all their travel essentials in just a small carry-on suitcase! You might be someone who needs a large suitcase (or more than one) with lots of easy to organize compartments. Remember packing cubes make packing easy in every suitcase so it is a good idea to invest in those as well.
Can You Maneuver it 
Always strongly consider your personal requirements. Maneuverability is important so consider if you are aged, have health problems, are usually accompanied by children, are always in a rush, etc. For maximum mobility and maneuverability use wheeled suitcases that can be revolved in every direction. Many people prefer to buy luggage in bright colors so it can be spotted easily on the conveyor belt and they can't ever mistake it for someone else's. If you have issues with eyesight or get migraines, you may want to consider this tip too.
Convenience Should Be An Added Plus
The more frequently you need to travel, the more you will value convenience over most other factors. Different companies offer various features in their products such as waterproof pouches or heat resistant pouches for hot cosmetic appliances like flat irons. Luggage can also be 'smart' enabling you to charge essential devices while on the go. Before purchasing luggage always read the traveling guidelines for the airlines you use.
Go Hard Or Go Home
When choosing the right luggage for you, you will need to decide between soft materials like polyester, PVC, microfiber, leather, etc, or hard materials like polypropylene or polycarbonate. There are pros and cons to each so it depends on what you are looking for. Soft-sided luggage options generally cost less and are of course more comfortable to travel with as they will weigh less. If you are traveling by an airline where you need to pay way too many extra charges for weight, you might be inclined to buy soft-sided options. Each airline might have slight variations in this extra charge; for example, delta personal item size is a designated luggage size for Delta Airlines.
Beware though that soft-sided luggage means you'll probably have to put a 'fragile' sign on it and even that does not guarantee it will be treated as such. Soft-sided luggage is preferred for carry-ons but if it is too soft your devices such as a laptop or camera could sustain damage in transit. However, soft-sided luggage means it can fit overhead in a plane, bus or train easily and it also has more expansion space, unlike hard-sided options that have fixed space that cannot be stretched.
Hard-side luggage on the other hand can be cleaned easily, provides more protection to items stored inside it, and is more durable and long-lasting so one purchase is likely to last you a decade if not more.
Thinking About Security
Regardless of your chosen mode of travel, security is always a concern. If you routinely travel to obscure locations or carry a lot of valuables such as jewelry or electronics, you may want to invest in luggage that comes with manual or automated locks. Anyone will tell you that it is safest to carry most of your major electronics in your carry-on or in a backpack that you have on you at all times. Use cable ties in case airport security decides to open your bag so that you can re-secure as needed when they are done.