11 Best Places to Travel for College Students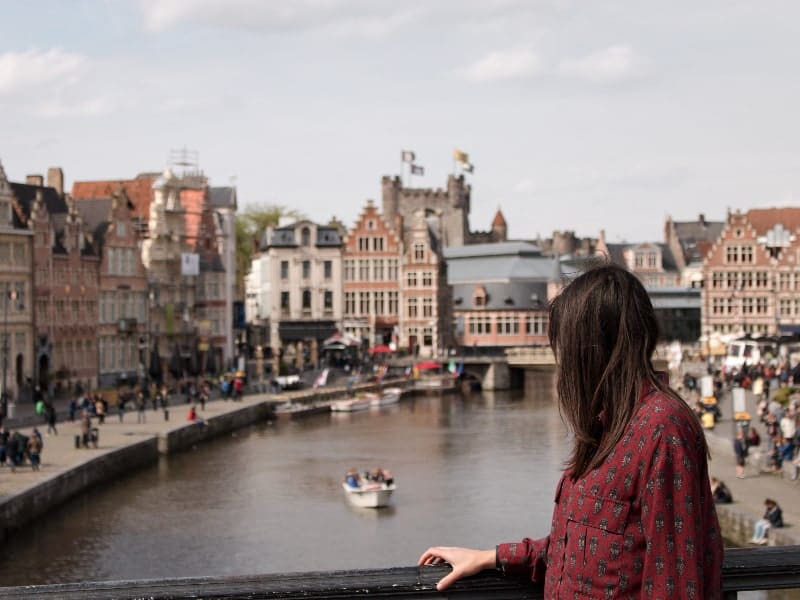 Many students combine study and work. However, earnings are relatively low and a full-fledged vacation adventure is not always possible. Where should you go on vacation without spending a lot of money? Below you will find a selection of countries that are ideal for a budget-friendly student trip. Speaking of great prices and bargains, we should mention the cheap writing services that will help you study and free up time for travel.  So now that you have allotted time and some available funds, let's take a look at the most affordable student travel destinations.
#1. Scotland
Scotland has beautiful summer weather that is conducive to water and outdoor activities. Sea kayaks attract students at this destination. Two days of kayaking camping costs £195 – less if you book up to 12 weeks in advance.
#2. Caños de Meca, Spain
Caños de Meca on the coast of Costa de la Luz in southern Spain is a town where students are encouraged to do nothing but work a little. The beach, numerous restaurants, cafes, and bars offering a varied menu will not leave you indifferent. Interesting walks to nearby villages, surfing. You can stay on the farm: the guest pays 22 euros on arrival and then works on the farm for 5 hours a day in exchange for a night and meals.
#3. Greece 
One of the countries most actively offering discounts on accommodation in hostels through the ISIC program is Greece. The size of the discount in the non-tourist season can be up to 30%, which will save a considerable sum of money. For students, there are discounts on visits to museums, attractions, travel by public transport and ferry.
#4. Budapest, Hungary
Many students associate a vacation in Budapest with the Sziget music festival, but not everyone is aware of the many bars, clubs with underground culture. Numerous museums, stores, cafes, which can be seen in the Soviet-style are of great interest to European students.
#5. Ecuador
Ecuador is one of the best places where you can spend a budget holiday and learn Spanish. You can stay at Quito's Secret Garden Hostel with a beautiful panoramic view of the historic center and the Andes, and most importantly, the hotel has a Spanish language school. Students can sign up for a monthly program if they wish. In this case, tuition for students is free (10 hours). Housing and meals are also free, but you will have to work in the hostel. So, it is possible to travel without taking a break from your studies. In special cases, you can seek help from an essay service for quality writing papers.
#6. Ibiza
The island of Ibiza in Spain is one of the most fun and partying places in the world. This island is not cheap, so not every young traveler has the opportunity to relax in this party paradise. But it is still possible to rest on a budget. You can stay at the Hostel Talamanca Suite. Accommodation for four people costs from 141 to 352 euros. Ibiza is famous for its night discos and parties. And during the day you can relax on the beach, go shopping, cafes at will. For a more relaxing holiday, Costa Brava is suitable.
#7. Lisbon
Two things are constantly present in the Portuguese capital, the sun and music, the main components of youth recreation. The attractiveness of Lisbon for students is added by affordable entertainment.
#8. Cyprus
If you choose the right place, student travel is quite affordable in Cyprus. You can have a good time and fit into the planned budget if you buy a trip to Ayia Napa, one of the cities of Cyprus.
#9. Czech Republic
In the Czech Republic, as well as in other European countries, the international student card (ISIC) allows its holder to save a lot of money during the trip. It gives discounts on airline tickets and museum visits, benefits for accommodation in hostels, and visits to entertainment venues. In Prague, there is a special Prague Coupon – a single ticket, valid for several days and includes a comprehensive tour of the most notable places of the Czech capital, 30% discount on sightseeing tours, a large city guide, unlimited number of trips by public transport, a souvenir from Hard Rock Café and audio guide to the largest castle in the world – Prague Castle.
#10. Poland
The Czech Republic's neighbor is a haven for unpretentious students on a tight budget. In addition to the ready-made tourist package, which includes hotel accommodation and visits to excursions, Poland is practiced "wild" tourism – accommodation in hostels, campsites, and tent cities with self-guided sightseeing.
#11. Bulgaria
One of the most popular places for student vacations is Bulgaria. It is a country with beautiful eco-friendly beaches, a lot of youth accommodations, and entertainment for all tastes and wallets. Holidays in Bulgaria can be described in one word – accessible. Here there is a huge variety of activities for active, but not wealthy students: beach volleyball and water-skiing, scooters and water parks, surfing, and rafting. In Bulgaria, you can easily stay within a modest student budget because the local prices are considered to be one of the most affordable in Europe. There are many language schools and camps, and all sorts of student festivals and international competitions are regularly held.
Conclusion
With serious planning and organization, you can visit any country in the world that you want. But what will you have to sacrifice for this – parties, free time, or go into an economy mode? Everyone decides for himself what is closer to him: a dream vacation or a carefree college life. Especially since you can travel without taking a break from classes. After all, there is a lot of information on the Internet about how to write a compare and contrast essay in 8 steps.