Top Reasons A Sailing Vacation in Croatia is the Ultimate Luxury Experience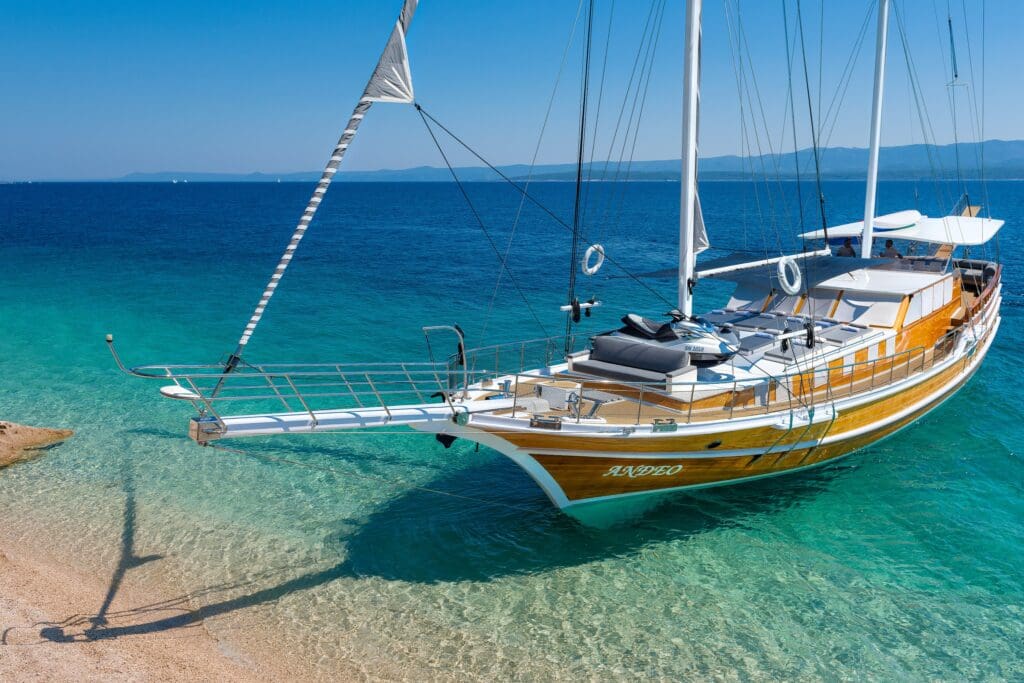 Let's set the stage… picture yourself lounging on the expansive aft deck of a traditional 2-masted Gulet wooden sailing vessel, glass of wine in hand, gazing out across the crystal clear azure waters of the sunniest seacoast in the Mediterranean.  Soon you'll stop by a hidden cove to take a dip and explore one of Croatia's 116 Blue Flag Beaches.  If this sounds enticing, then you'll want to know more about taking a sailing holiday in Croatia to hopscotch in calm waters between the ancient ports and beautiful islands.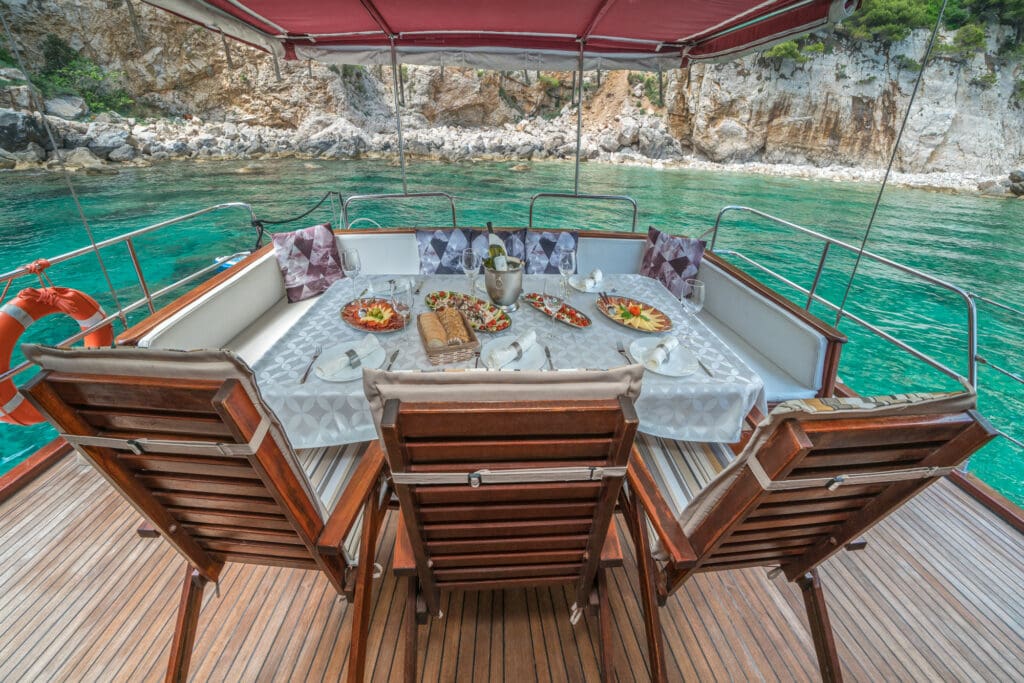 Why Croatia is an Ideal Boating Destination
Blessed with thousands of miles of coastline and a thousand inviting islands to explore, it would be hard to imagine a more perfect destination for a boating vacation than Croatia.  Now that many travelers are seeking less-crowded and more nature-based holidays, it's time to consider taking a pampered boating vacation where each day brings a new adventure.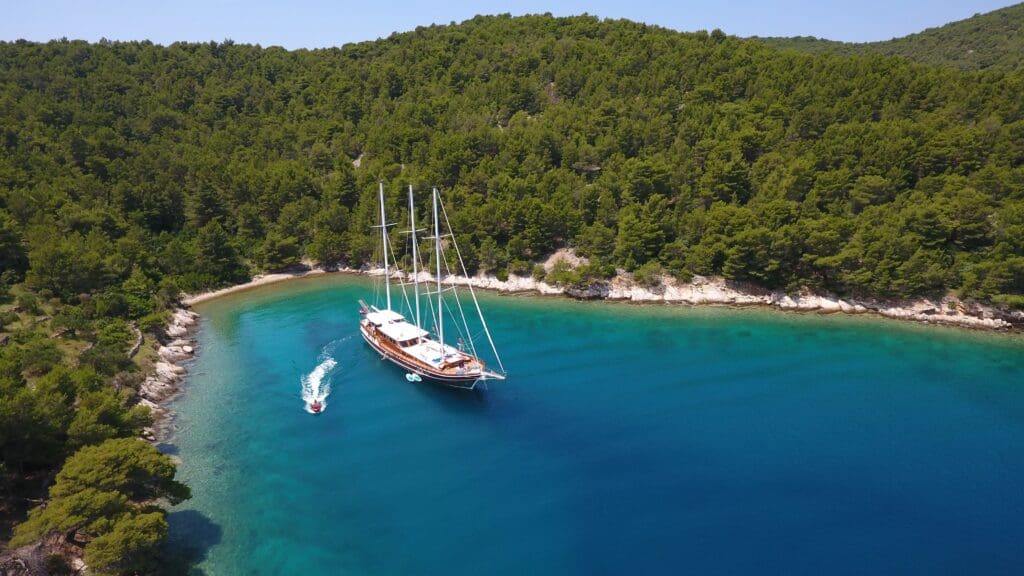 Croatia is a fascinating destination to explore.  Influenced through the ages by Roman, Greek, Ottoman, and Byzantine empires, Croatia is home to medieval walled cities, baroque architecture, Roman ruins, and stunning natural scenery.  After a morning sailing to a seaside fishing village, go ashore to explore Dalmatian towns humming with cafes, boutiques, hiking trails, and historic sites.  Later sail into the sunset as you dine on freshly prepared Adriatic sea catch of the day.  You'll start to wish you never had to leave!
How To Plan Your Sailing Adventure in Croatia
The coastline of Croatia is particularly inviting for boating holidays since you can sail between cities, towns and uninhabited islands, all located within easy reach of each other.  Boats are available for charter from 2 to 44 passengers whether it be on a modern Gulet sailing ship, traditional sailboat, or luxury motor yacht.  Most charters come with a Captain, Chef, and one crew member so you can relax and enjoy the experience with none of the stress of navigating between ports.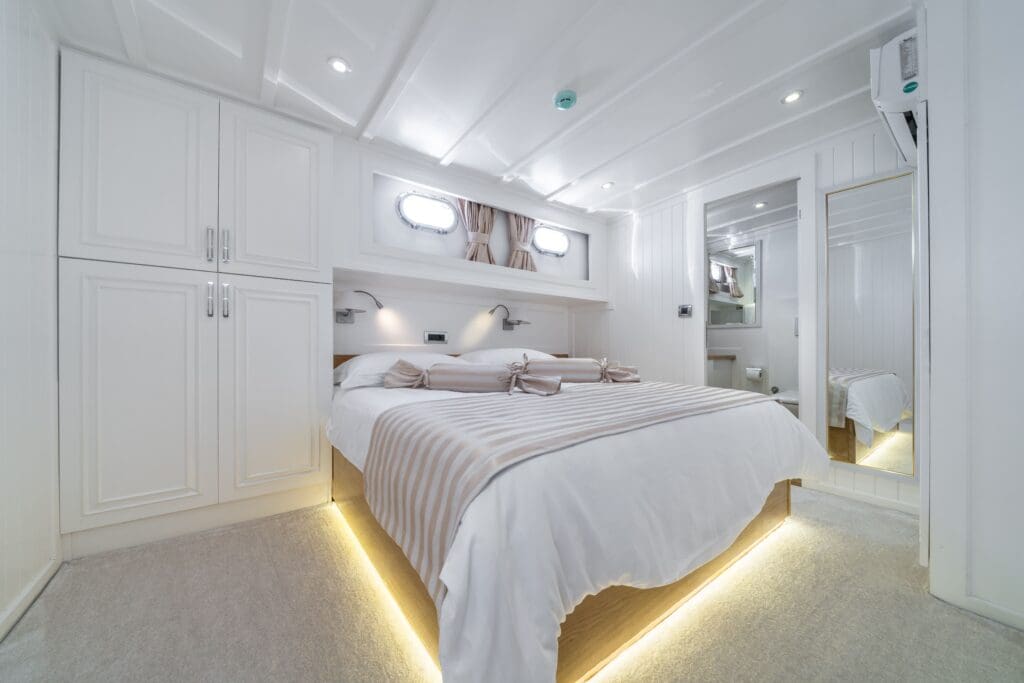 You will want to contact a well-known yacht charter company well in advance to discuss your boating holiday requirements.  Experienced personnel will help design a custom itinerary and find the ideal vessel to suit your needs, desires, and interests.   The ideal time for a boating holiday in Croatia is between May and October when temperatures are warm, the sun is shining and breezes are gentle.
Most Popular Cities and Ports To Visit
With over 1,000 islands along the Croatian coast, there is no shortage of wonderful cities, towns and quiet coves to explore.  Let's take a look at some of the most interesting towns along the Dalmatian Coast.
Split is most likely where your journey will begin as this is the largest city and harbor on the Dalmatian coast, where the mountains tumble down to the sea.  Split began as an ancient Greek colony and has been inhabited by the Greeks, Romans, Venetians, Austrians, French, Italians, and Yugoslavs.  Diocletian's Palace which was built for a Roman Emperor is a fascinating site to visit in Old Town.
Hvar, the island known for cruising and cocktail parties, is an easy day-sail away with glorious stops along the way. A must-visit site is an iconic beach known as the Golden Cape, Zlatni Rat, where gentle turquoise waves lap the sides of the white sand beaches jutting out into the sea.  After you've played in the sea and lounged on the beach it's time to discover the famous nightlife in Hvar.  Your senses will come alive with the scent of lavender fields, wild rosemary, honey, and olives.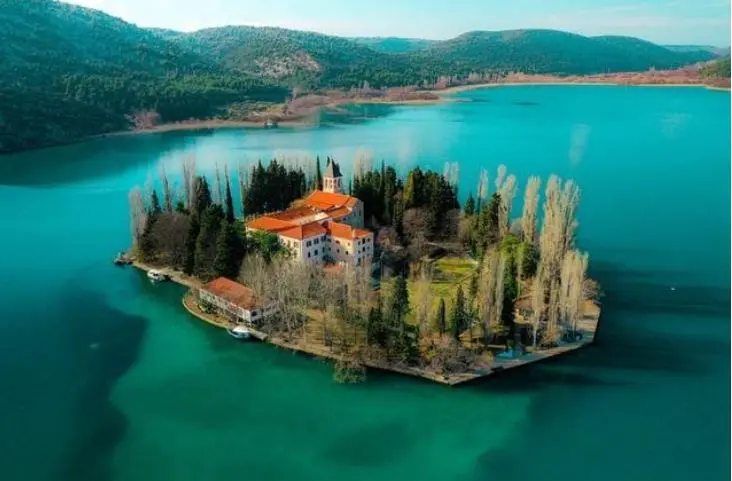 Mljet Island and National Park, this stop will give you the chance to stretch your legs on scenic hikes through the beautiful national park.  Two stunning saltwater lakes glisten in the sun.  Discover an island oasis that houses an ancient Benedictine Monastery that's well worth a visit.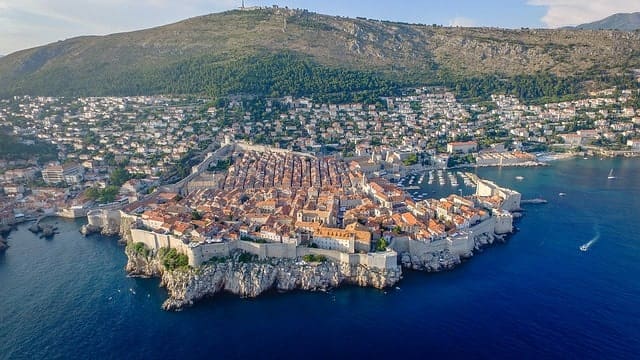 Dubrovnik, considered to be the Pearl of the Adriatic, no visit to Croatia would be complete without a visit to this charming city.  Ancient city walls wrap the refined and cultured city filled with marbles street, festive markets, and baroque buildings all crowned in brilliant terracotta roof tiles.  Walk atop the city walls and ride the tram to the summit of Mt. Srd for spectacular views over the city and out to sea.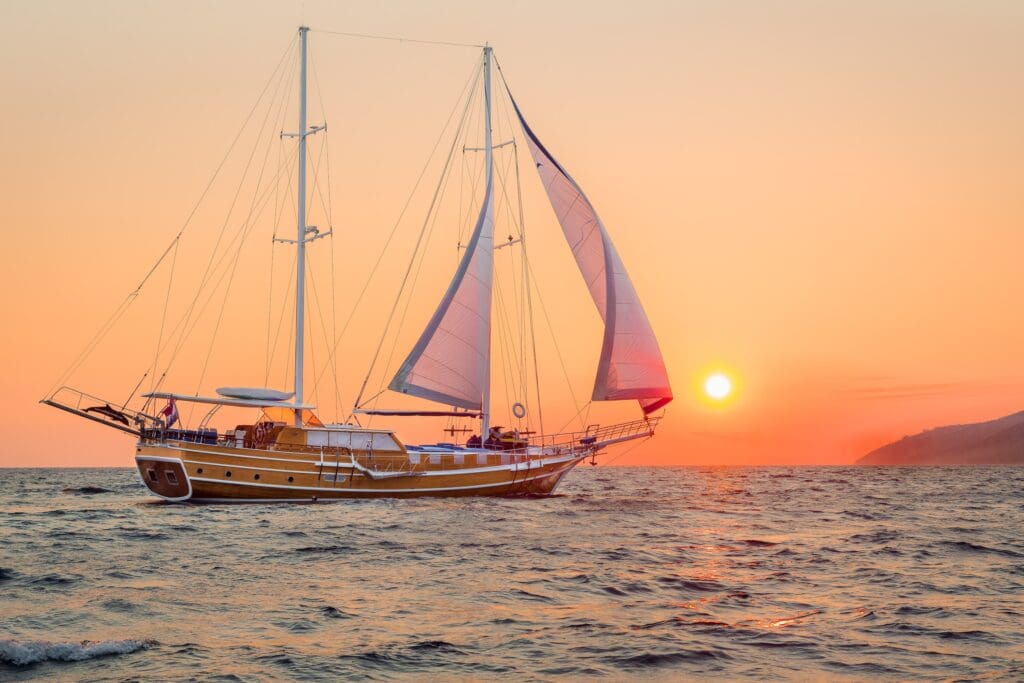 Sailing in Croatia is an experience you will remember for a lifetime.  If you have yet to discover boating vacations, there's never been a better time to give it a try and Croatia is the ideal destination.