How to Combine a Cruise with your Orlando Theme Park Vacation
Welcome to Orlando. They don't call it the magical theme park capital of the world for nothing,  Home to fun activities, restaurants for every taste, designer and outlet shops, and a sunny climate, this city inspires fun active holidays for family, couples, and even friends. You can do so much in Orlando that you may need some rest and relaxation when you're done.  Taking an indulgent cruise from a nearby cruise port makes the perfect balance for your memorable vacation experience.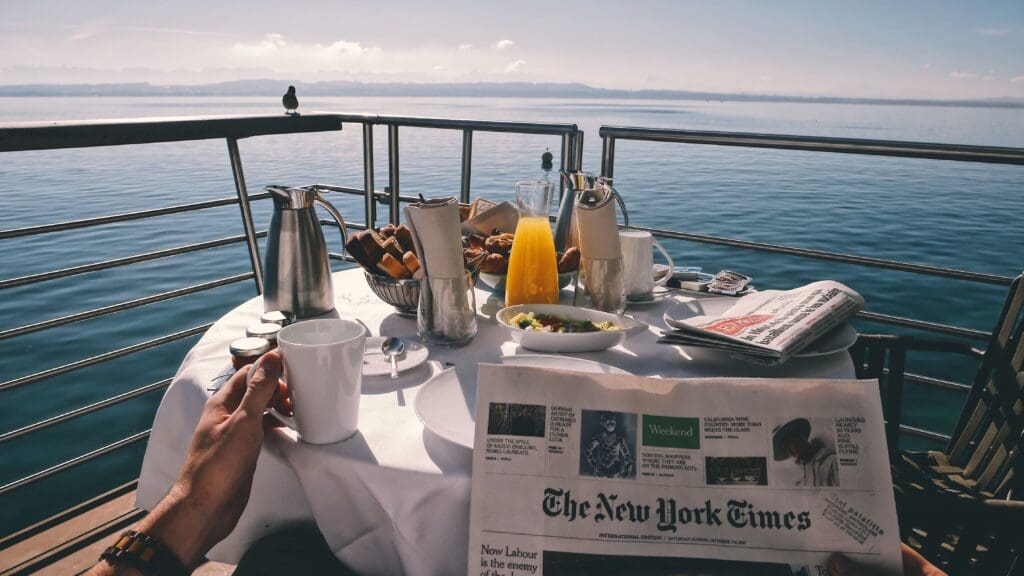 Unsplash by: Reynier Carl
Combining a cruise with your theme park thrills is the perfect combo of fun. And why not,  you should get the most out of your trip to the sunny state of Florida.  A theme park vacation boasts an array of attractions, thrill rides, and childhood nostalgia all wrapped into one. On the other hand, a cruise offers relaxing adult time and views where you enjoy azure waters, tropical scenic views, and inviting activities on board. Ready for your enchanted vacation? With this guide, we will show you how you can combine your Orlando theme park magic with a high-seas adventure.
Schedule the cruise after the theme parks
While fast and furious water slides and high-tech roller coasters are a hit for all adrenaline junkies, they also drain you a ton of energy. Visiting a theme park before going on your cruise is ideal. Why? Because after an exhausting and energetic fun day at Seaworld, Universal Studios, Legoland, or Disney World, relaxing time on a cruise is just what you need. Let's not forget the amenities like spas and exquisite dining experiences you can enjoy to relax.
Research transportation to the port
Now that you have reserved a spot on a cruise, how are you getting to the port? If you have a car, you can drive to the port. However, if a car hire will help you get there more easily, first do some digging online for some of the car hiring services in the area. What pricey extras are included in the car hiring service? Is the car insured, what about refueling?  Can you pick it near your resort and drop it off at the cruise port or airport?  StressFreeCarRental.com can cater to your car hiring services, ensuring you get to the port conveniently and on time.
Compare Tour and Cruise Packages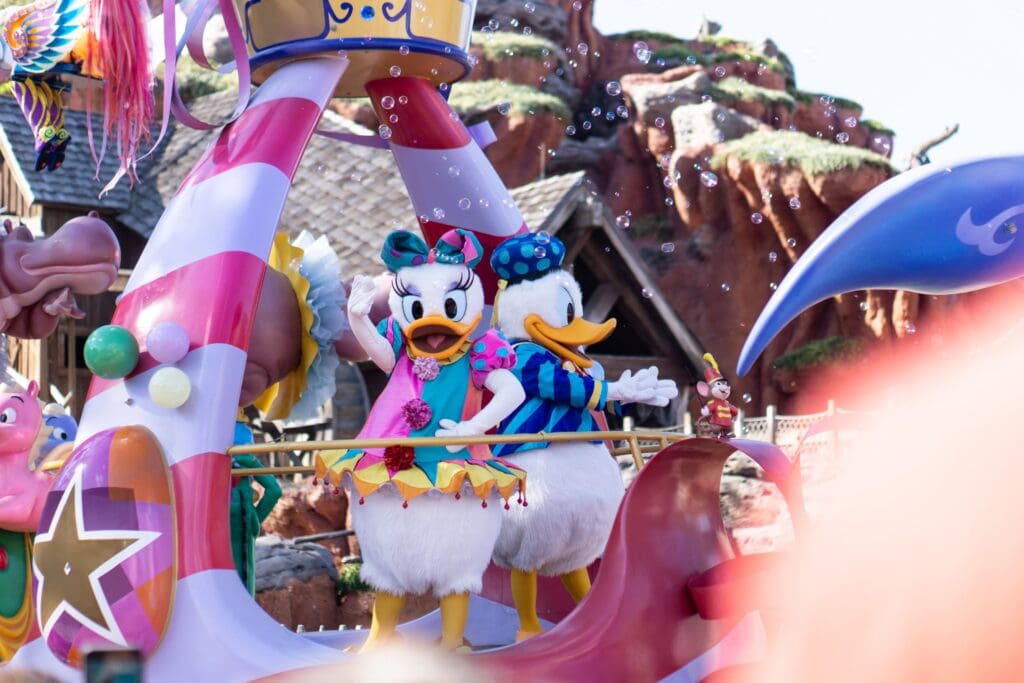 Unsplash by: Leópold Kristjánsson
Many travel professionals offer exclusive vacation packages where you can experience the excitement of bold and innovative cruises and imaginative parks. However, before you look at the different packages, compare not only the prices but the trip dates and what they include. Not all theme parks included in packages may suitable for your needs, so do your homework. Some agencies allow you to customize a package that serves your needs which is much more convenient.
Book a night near the port
Travel fatigue is real, and the last thing you want is to board your cruise restless and tired. If you want to enjoy your first day on the cruise, you need to get enough sleep the previous day. It is more convenient to book a hotel near the port; that way, you do not have to spend an hour driving to the port on the cruise day. End your high-octane fun day with a drive down to a hotel near the port; that way, you can get up on time for boarding and save an hour of driving on the day of the cruise.  Some hotels near the cruise ports charge a small fee to store your car while you are cruising and give you a ride to and from the port.  You may find this to be less expensive than parking at the cruise port facility.
Three tips to employ when combining your cruise and Orlando theme park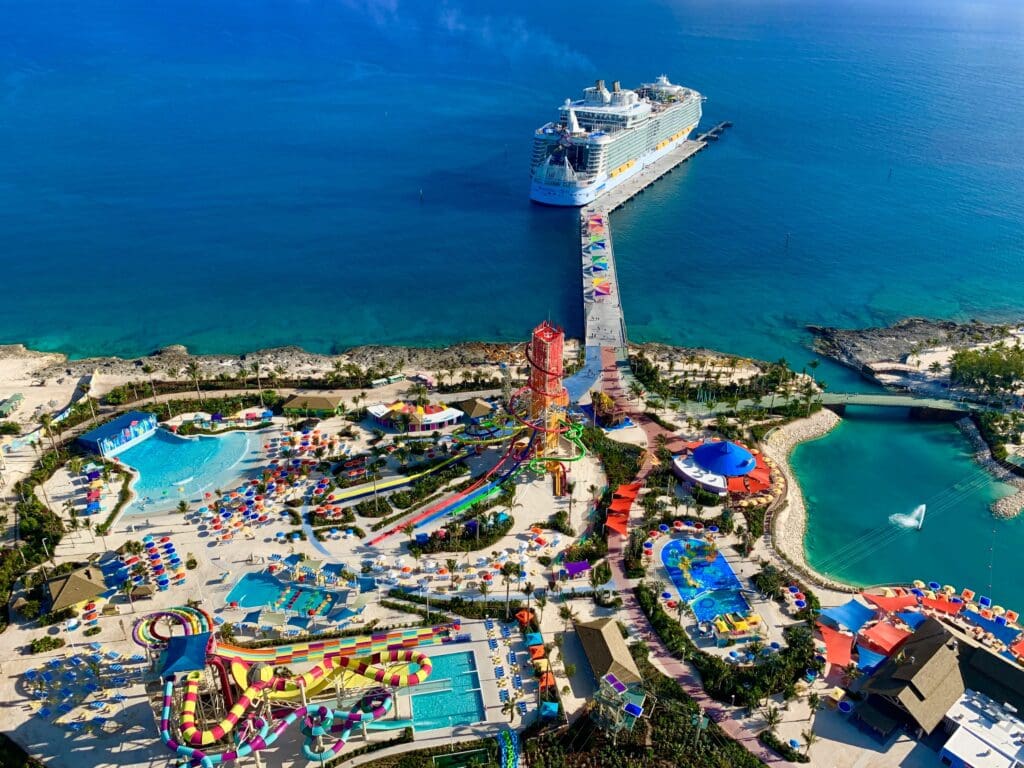 Unsplash by: Fernando Jorge
Now you have some insight into combining the cruise and theme park visit in Orlando, here are some tips you can incorporate when planning your vacation.
Are there essential items you may need during the day? Well, that's what a carry bag is for; you will pack all essentials like medication, sanitizers, and toiletries. It is easier to carry a day bag around during your trip.  Even when you board the cruise ship, you can carry clothes to use the facilities like the pool even when the staterooms may not be ready.
Rest well the night before
Before setting sail to the high seas, ensure you get enough rest on the previous day. Boarding the cruise refreshed will give you a chance to experience your favorite attractions and entertainment without the need to catch up on sleep.
Hydrate during your cruise and theme park adventures

Generally, a day filled with blockbuster entertainment at your favorite theme park is bound to leave you exhausted and dehydrated. Additionally, the temperatures at sea are high, and the air is recirculated so that you may feel dehydrated. Therefore, the night before, intake plenty of fluids to avoid dehydration at sea.
A trip to Orlando can be as eventful as you want it to be, whether it is a luxurious cruise or thrill rushing day at the theme park. But who said you could not have the best of both worlds? With this guide, you can visit a theme park of your choice and sea vacation; your magical holiday awaits!