Budget Guide To Experiencing The Best of Singapore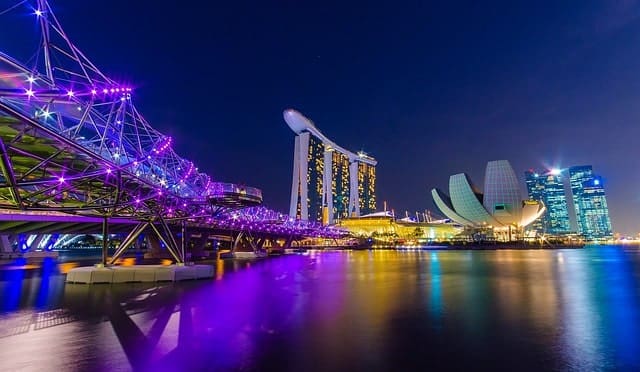 When I was old enough to make solo tours around the world, I planned a trip to Singapore. I had never been to Southeast Asia, so I thought, why not start with one of the famous destinations, Singapore. As soon as I talked about this tour with my friends and family, they suggested that I not go.  The reasons were quite simple, Singapore is an expensive place, and two days is enough to see what Singapore offers. Despite their warnings, I visited Singapore, and trust me; it has become one of my memorable tours.
Many people have this mistaken impression of  Singapore. However, if you know the right ways to tour around Singapore, it is one of the most affordable and best tours you can have in your lifetime. Singapore is an easy place to visit, and everything you will want to see is well placed.
Yes, Singapore is expensive, but you can certainly get great discounts if you can manage your time around happy hour and use other budget-friendly tips.  I have been to Singapore quite a number of times and have accumulated some top secret knowledge that will help you enhance your touring experience in Singapore.
Singapore Facts
If you are not aware of this, then let me tell you that Singapore is one of the few cities enjoying a special status. It is a city and a country at the same time. It is located at the southern tip of the Malaysian Peninsula.
Languages: English, Malay, Tamil, and Mandarin.
Population: 5.6 Million.
Currency: Singapore Dollars.
Religions: Hinduism, Islam, Buddhism, and Christianity.
Best Time To Visit Singapore
When planning to visit Singapore, you never need to worry about the best time of year. The weather in Singapore remains favorable all year round. It maintains weather with a constant average temperature of 27 degrees celsius (80F). Although it's not that warm, the humid environment makes it feel warmer.
While you are in Singapore, be sure to bring a rain jacket with you every time, rain is one of the natural events that occur without giving any prior notice. If you truly want to enjoy Singapore to its core, you might want to avoid visiting during its peak months which are January, June, July, and November.
Tips To Make Your Singapore Trip More Memorable
As one of the fascinating destinations in Southeast Asia, Singapore is a diverse island country that has something to offer to every visitor. If you plan to visit Singapore this year, the following tips will help you enjoy it even more.
1. Stay In A Serviced Apartment
If you are having a long stay in Singapore, look for a serviced apartment for long-term accommodation. This will help you enjoy your night comfortably and save by being able to prepare some of your meals.
2. Use Public Transport
Singapore has one of the best public transport networks in the world. You can visit any place in Singapore with only public transport. Hence, using public transport will not only ensure reduced transport expenses, but lets you enjoy the local areas.
3. Eat Like Locals
Most tourists visit the places to eat what they have been eating in their homeland. If you are doing the same, you are missing out on one of the best parts of visiting Singapore. Singapore is a multicultural place. No matter which place you visit, it will be different from the previous one. Hence, consider yourself as one of the locals and try eating things that locals would eat.
4. Drink Tap Water
This is something you must at least try once. Most are afraid of drinking just any water from the places they visit. Fortunately, you do not have to worry about the water quality in Singapore. The tap water is safe for drinking. You just need to carry a water bottle around with you. This reduces not only your expenses but also plastic waste.
5. Tipping Is Not Always Necessary
Tipping is not a part of Singapore culture. Staffs also do no except any tip from their customers. So, you should not feel obligated to tip every time you visit a restaurant and hotel. However, if you find their services are of the highest quality and you're satisfied by their services, you can certainly tip them. It is always appreciated.
Wrapping It Up
I hope that the tips shared in this article will help you enjoy Singapore the way I did. I have tried to incorporate everything that I have experienced in past Singapore travels. If there is anything you want to know more about Singapore, feel free to ask me.