The most beautiful places to visit in southern England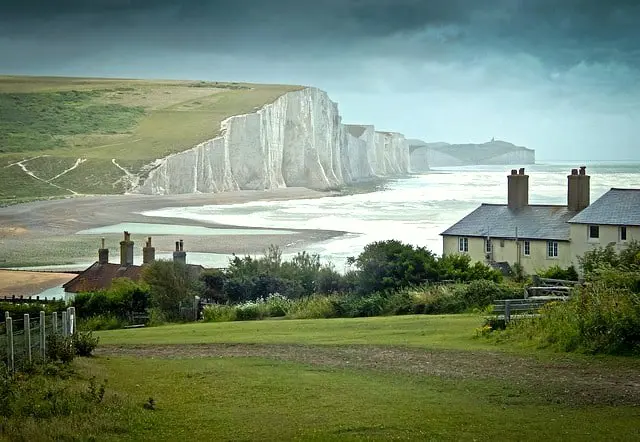 The south of England is the sunniest and warmest part of the UK. It is home to various UNESCO World Heritage Sites and is filled with vast expanses of the stunning British countryside. The south of England is home to white sandy beaches, towering cliffs, and a few cities that attract thousands of tourists every year.
If you want to escape the hustle of London, take a train to the south of England for a relaxing day trip away. Here are some of the most beautiful places you can visit in the south of England, and all the activities you can do while you are there.
Arundel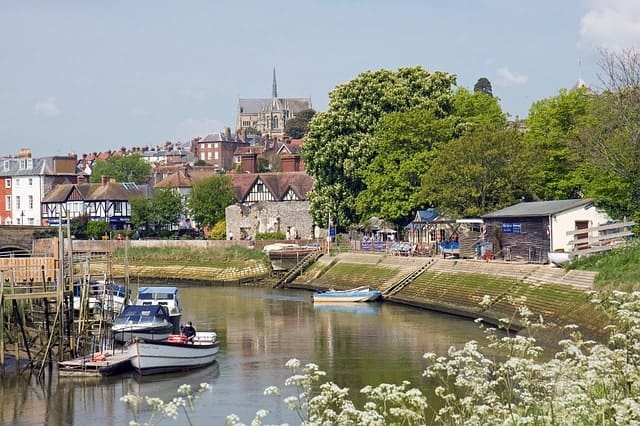 Arundel is the perfect location for history geeks and foodies alike. Take a trip to the hills of West Sussex and wander around Arundel Castle and Cathedral. You can explore antique stores, craft shops, and learn about a castle that dates back to 1067. Parsons Table is just a short way away and claims to have some of the best food in the south of England. Did you know England has vineyards? Take a tour around one of the prettiest vineyards in England and sip their sparkling wine while basking in the British sun. Sounds delightful, right?
Brighton
Brighton is one of the best cities in the UK and has a unique atmosphere to it. You can spend a day on the pebbled beach before walking down the iconic Brighton Palace Pier to grab an ice cream. Or, if it's not beach day weather, go shopping in the lanes and browse through various independent shops.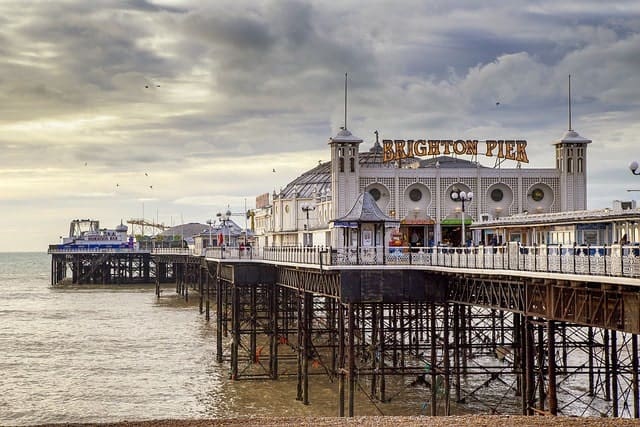 Brighton is home to some fantastic restaurants, including Wheat & Beans and Cin Cin. Art is a massive part of the buzzing city, and there is plenty of street art to see when you are wandering around. Head to The Prince Albert Pub on Trafalgar Street to see an enormous street art tribute to various iconic musicians. There is a replica of Banksy's 'Kissing Policemen' here as well.
Of course, there is always a spot of history in a British city, and Brighton is no exception. You can visit the Royal Pavilion to see King George IV's fantasy seaside palace. The Pavilion features magical Indian domes and oriental interior design – making it one of the most extraordinary palaces in Europe.
Portsmouth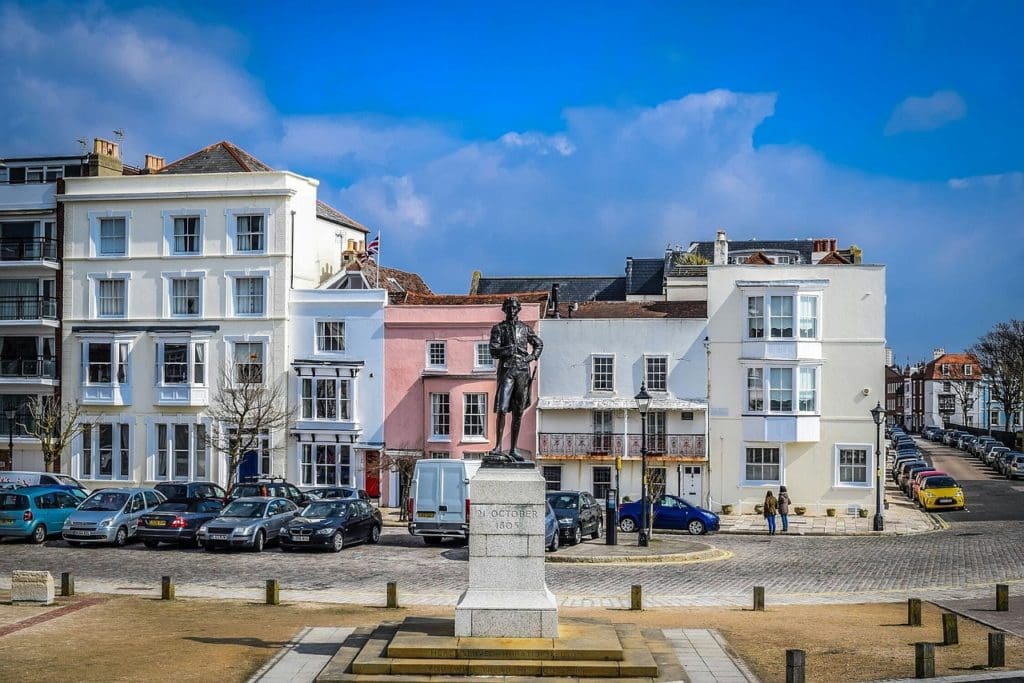 Portsmouth houses some of the most famous ships in our history and is the perfect place to learn about the Royal British Navy. See HMS Victory and the Portsmouth Historic Dockyard. If you prefer shopping over a history lesson, check out Gunwharf Quays with over 90 premium retail outlets and 30 restaurants. Take your loved one on a trip to Spinnaker Tower that is a 100 metres above sea level where you can enjoy beautiful panoramic views of the city together. Portsmouth is also home to some beautiful blue flag winner beaches these are the Beachlands, West Beach, and Eastoke corner.
Bournemouth 
Bournemouth is an excellent place for a classic British seaside holiday. You can enjoy seven miles of sandy beaches and a few ice creams too. You could also enjoy a quick dip in the sea as Bournemouth is home to some of the warmest waters in England. Continue the British theme by heading to Frieda's Tea Bus and enjoy some traditional afternoon tea. You can sip a cup of tea while eating a scone topped with jam and cream, delicious!
Bournemouth Pier is also worth a visit and offers plenty of activities for older kids, such as zip-lining and rock climbing.
Canterbury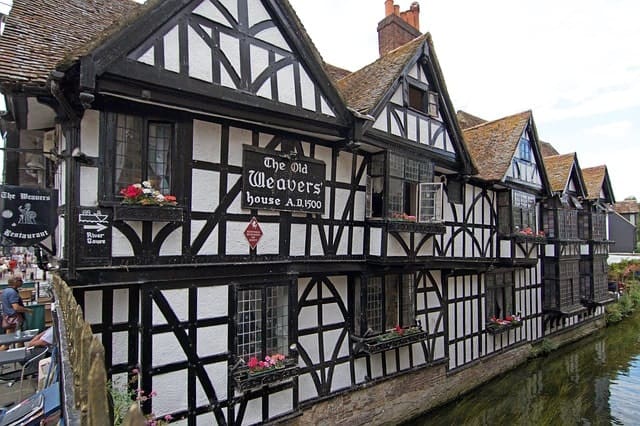 Canterbury is a beautiful market city located in the county of Kent. Famous for being the home of the Archbishop of Canterbury it's very much an historic city that has survived centuries of rich history. Regarded as one of Britain's heritage city Canterbury is very much a cultural and entertainment hotspot that boasts a wide variety of things to do. Great tourist hot spots include the Canterbury Roman Museum, a historic river tour on the Stour, shopping through the historic streets of Kings Mile. For sports fan's there is the St Lawrence cricket ground widely regarded as one of the most beautiful cricket grounds in the country.
There is also Britain's most important Cathedral Canterbury Cathedral, Britain's oldest Cathedral which forms part of a World Heritage Site. Other places of interest are St Augustine's Abbey, the city Wall Trail, West Gate Towers Museum and the Beaney House of Art and Knowledge. For all its history Canterbury has a very lively bar/pub/club scene that attracts a younger crowd
The south of England is filled with breathtaking views, history, and buzzing cities. As you are driving through the British countryside, make sure to stop off at the quaint villages along the way. You never know what kind of magical place is just around the corner.