Spring Skiing Vacation Destinations For Your Bucket List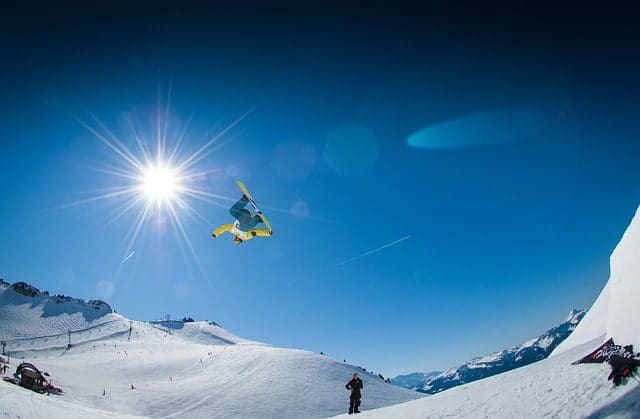 Each year thousands of ski and snowboard enthusiasts look forward to the halcyon days of spring skiing when the sun is shining brightly and temperatures are inviting. As the first flowers of spring begin to bloom, skiers start to pack their bags to leave for a spring ski adventure where the mood is festival and conditions are ideal.
As we are talking about spring skiing destinations, are you sure that you know the best stops in the world? If not, then consider these acclaimed spring skiing resorts:
World's Best Spring Skiing Destinations
SilverStar Mountain Resort, British Columbia
The first ideal location for spring skiing is non-other than Silver Star Mountain in British Columbia. The best part about this location is the eye-catching view and family-friendly atmosphere.  We guarantee the moment you'll see the place. You will fall in love with it.
The location of this mountain is in the North Okanagan Regional District. Seven lift systems are present for transportation. The slopes for snowboarding and skiing are 115km. The citizens of this area called this location a true winter wonderland. This location is also good for women skis.
Courchevel,  France

//
So are you ready to fall in love with the breathtaking valleys of Courchevel French Ski? Courchevel is considered one of the largest ski areas in the world with access to three mountain valleys and soaring snow-covered peaks.
The skiing slopes of Courchevel offer more than 180 green-blue slopes and more than 140 red-black slopes so there is terrain for all levels of ability. Tourists around France and Western Europe prefer skiing around Courchevel where the ski conditions are superb and comfort is 5-star for hotels and spa experiences.
Vail, Colorado
Don't roam around Utah, Wyoming, or New Mexico or California, because Vail Mountain in Colorado is the ultimate skiing destination you should prefer. With around 57 restaurants and pubs, there is a party atmosphere that rocks right through the ski season.
Vail is a pretty high location and has everything for everyone. During the daytime, you can enjoy spring skiing, and at night you can enjoy the bonfire and live BBQ. So pack your bags today to encounter the best skiing experience ever.
Big Sky Montana
As the name says big, Big Sky Montana is one of the largest skiing resorts in the United States.  Located in the North American Rockies at the edge of Yellowstone National Park, the Big Sky Ski Resort has been attracting tourists and skiers for many years. From Yellowstone National Park, Big Sky Montana is just an hour's drive away.
Lake Louise, Alberta, Canada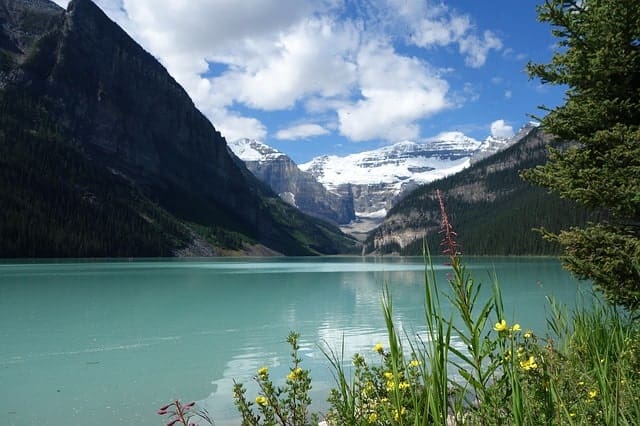 Here is our final yet perhaps the most breathtaking spring skiing destination of all. Not only Canadians, but we have noticed that North Americans also love to visit this place for spring skiing.  Lake Louise is near the Banff National Park, and the scenery here is simply stunning.  Be sure to bring your camera as you will spend lots of time snapping pictures of the lake surrounded by soaring mountain peaks.
The slopes of skiing are 1600m. The view of Lake Louise, Canada, looks best in the noon when the sun is at the golden hour. During the winter, when the wind is strong, but in spring you will enjoy the breezy skiing experience.
How to Choose the Best Ski for Spring Skiing?
You should be clear about this point, you can buy any type of ski from the marketplace. After all, the market is tremendous. But how to be sure that you have the best ski for spring skiing? Is it going to be a reliable option in every skiing condition?  Here are some considerations for purchasing the right ski for you.
Chamber & Rocker: You should know these two factors and their role in skiing performance. Chamber & rocker are crucial factors to consider while selecting a ski for spring skiing.  If you are skiing around a sloping mountain, then ski with an alpine chamber is perfect for you. But if you are visiting a deep snow area, then you might prefer having ski with a rocker.
Perfect Size: Wait! Is it necessary to measure the size of the ski? A big yes! Before you pay the amount to the retailer for the ski, make sure that the size is perfect for you.
According to the general thumb rule, the ski size should be around your head top and chin. For instance, if someone is 5 feet tall, then the perfect ski size is 135-155cm.
Which Type of Location You're Going to Skiing? 
Here is the last considering factor. You have to accept the fact that you can't use the same ski in every location. The snow can be stiff, powdery, backcountry, or sloppy. You have to ask the retailer about which ski is perfect for which area.
If you keep these factors in mind, then for sure, you can make a solid decision. We have noticed some skiers bring their skis to the location, while on the other hand, some rent them from the resort. But what you think? Which option is better?
Is It Better to Travel with Your Skis or Rent at the Mountain?
There is a disclaimer: Some skiers will agree with our opinion, while some may not. Everyone has their unique perspective.
So, coming to the point. In our opinion, you should rent the skis from the mountain. Reason?  Carrying skis all the way is a bit uncomfortable and inconvenient.  Renting skis is affordable as compared to traveling them along. You have to bear your ski, no matter what. You have to protect your skis while air traveling. There is no protection factor about rented skis.
Wrapping Up!
This spring, make sure to visit the best spring skiing destination. Keep in mind the considering factors about the ski selection. If you are a professional skier, then you can buy your ski. But if you are a seasonal skier, then consider renting.