Essential Tips for Visiting Barcelona
Barcelona is located on the Mediterranean Sea in the northeast of Spain, just south of France and Andorra. Even in the low season, the city has many people visiting from many places across the globe.  This is a city that you must visit sometime in your life if you have the chance for its imposing architectural beauty marked by modernism and Antonio Gaudí, for its outstanding green lungs and parks, its great leisure plan, the beach, and the exquisite offer of the best local cuisine and Spanish gastronomy.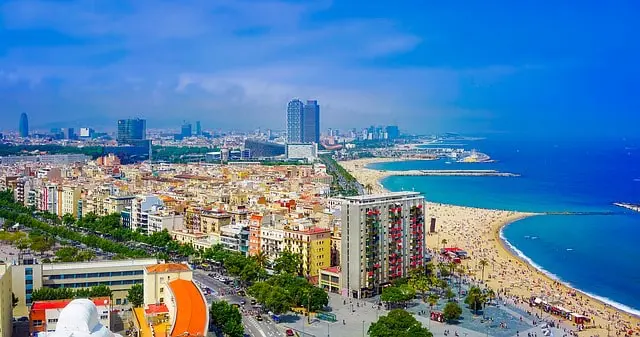 Image by David Mark from Pixabay
The ideal time to visit Barcelona is on the shoulder seasons of October-November, or March-April.  Between November and March temperatures are cooler, but you can walk more calmly through its streets and not queue so much to enter some of the most important tourist attractions.  During this time, you will get a more than pleasant climate, not so many people, and you will spend some fantastic days. Try to avoid visiting this city during June, July, and August when it will be highly populated with tourists, and seeing some tourist attractions or engaging in some activities will be crowded.
People often come here to take a course at a Spanish language school in Barcelona while getting to know this cosmopolitan capital. There are thousands of reasons to visit Barcelona, in this article, we will go over some of them and offer some tips to take into account when visiting this marvelous city.
Safety Issues
Barcelona is a safe city; however, as with any other big city in the world, you must take into account some essential tips and precautions:
First of all, take care of your personal belongings; you cannot leave them unattended. Leaving your bag or mobile on the table or out of your sight in a restaurant or a bar is not a good idea.  Crossbody bags are recommended, and if you have a backpack, when not wearing it, loop it through your arm, leg of the chair, or secure it in a similar manner so it cannot be snatched away.
Would you please not carry a lot of cash (you can pay for almost everything with a card)? If you have no choice, try to keep your money in your inner pockets and not in your bag. Even though robberies by force are rare, you can get robbed or pickpocketed by true professionals of distraction, who can steal items without you noticing.  Be sure to secure all your currency and credit cards carefully.
Navigating Barcelona
Barcelona is a wonderful city to walk through since wandering around Barcelona is a magnificent experience. No matter what your destination, you have a beautiful path to get there so don't be obsessed with finding a way to get around by transport for every place you want to visit.  If you are in the city centre, you can get almost anywhere in the city within 15 to 30 minutes.
This is also one of the main reasons that many people choose this city for a foreign study trip. They can take a Spanish course at many of the Spanish schools in Barcelona, and at the same time, they can tour the city without too much expense or effort.
If you don't like walking, Barcelona offers convenient public transport and is very cheap. It can get you anywhere you want within minutes. The best option to get around Barcelona is by metro; it works reliably, it offers a lot of lines, and it covers the entire downtown area of the city wonderfully.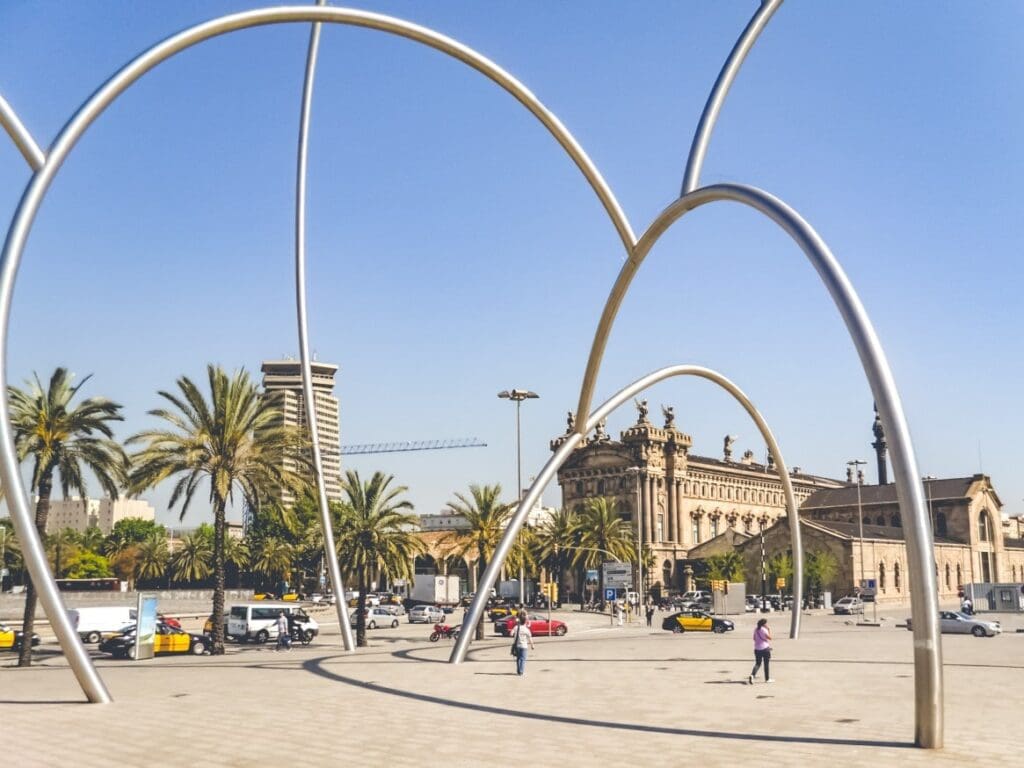 Another option is to ride a bicycle to your destination. Barcelona is one of the city's best prepared for alternative and ecological transport such as bicycles.  You can find bicycle rental shops in the city. Lately, electric scooters have also become fashionable, and in many hotels, they already have them available for customer rental.
Using a car is not a very suitable option in Barcelona, since parking is costly. If you go to Barcelona by car, you should leave it in the hotel parking lot during your stay, and if you think about renting one, it is mainly recommended only for an excursion outside of the city.
Essential places to visit in Barcelona
Barcelona is a big city, and therefore you should organise your visit in advance to make the most of your time. Once you have decided how long you will be in Barcelona, plan each day by making a list of the essentials spots to visit.  Make good use of your time by taking advantage of the advice from tourist offices and at your hotel for recommendations of where to go and experiences to have.
Stroll Through Las Ramblas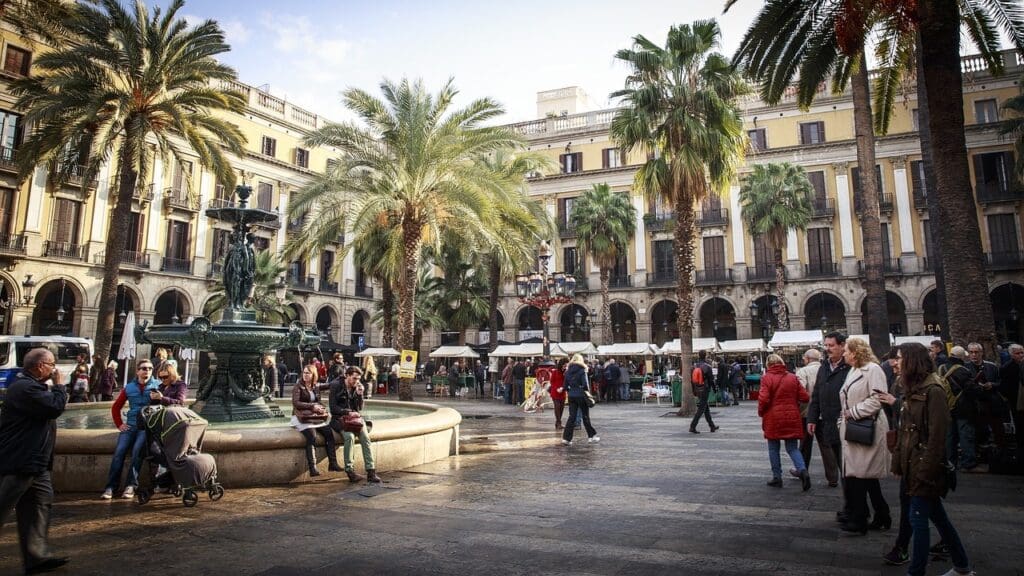 Las Ramblas is a very famous pedestrian street that connects Plaza de Catalunya with the sea. Throughout this street, you will find markets, restaurants, artists, handcrafts, and tons of other marvellous things to see. It is advisable to visit it at different times of the day to enjoy different atmospheres, lights, different passers-by, and attractions. This is the most famous, varied and colourful street in Barcelona, which includes the interesting Boquería market.
Enjoying Barcelona's Beaches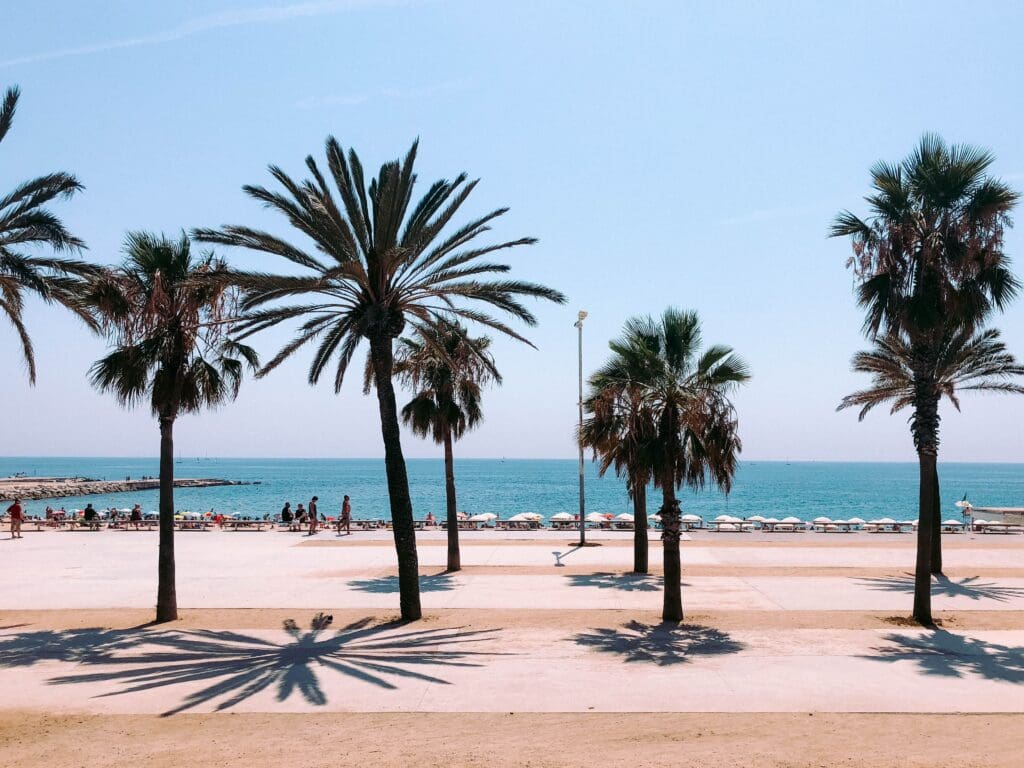 Photo by Lucrezia Carnelos on Unsplash
One of the main places to visit in Barcelona is the beaches that run along the Mediterranean sea. Barcelona's beaches are always lively at any time of the year. However, the best months to enjoy it are spring and autumn, when the sun is hot, and there are not so many people. Of course, the summer is a great time too; the problem is that there are too many people and maybe too hot.
The beach is a great place to disconnect and relax. You can also take a walk, play your favourite sport, or take a swim. Eat at the restaurants and bars; the activities are infinite.  There are plenty of beaches to visit, but the most known is Barceloneta.
Visit the most famous parks and tourist places.
Of course, there are other places you cannot miss, like the Sagrada Familia, with the impressive work of Gaudí, Park Güell, Paseo de Gracia, Casa Batló or La Vidriera, two of Gaudí's most important works in Barcelona. 
See the Cathedral of Barcelona, the Plaza de España and the impressive Montjuic Castle, with its fountains and amazing gardens (which are better visited during spring).
And for football and sports fans, Camp Nou is an obligated tour they cannot miss.