Best Places To Tour In Chiang Mai Thailand By Car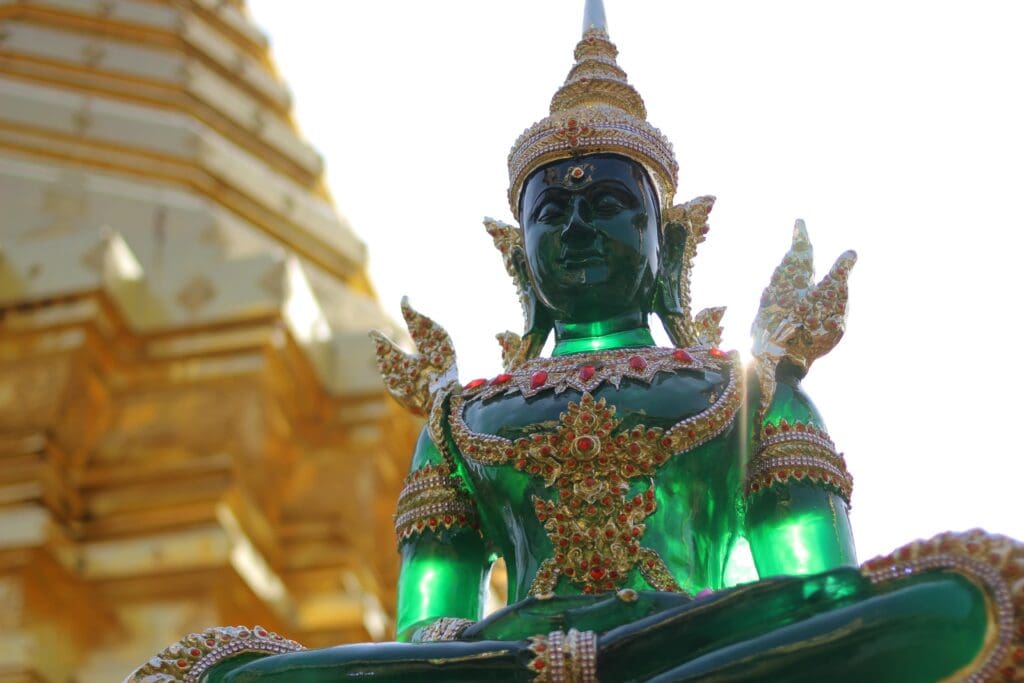 Unsplash by: Supasit Chantranon on Unsplash
Chiang Mai is one of the most beautiful and historic areas of Thailand. Also known as the 'Rose of the North,' there are over 300 temples and an abundance of eye-catching architecture that makes it a must-see place to visit.
Because Chiang Mai is in the north of the country, it benefits from cooler temperatures throughout the year, making it easier for hiking and touring. Tourists will spend hours walking around the city and enjoying its beauty.  But if you don't want to walk, you are in luck. You can take a car. There are plenty of amazing places you can drive to.  Here are some of the best places you can tour in Chiang Mai by car.
Doi Suthep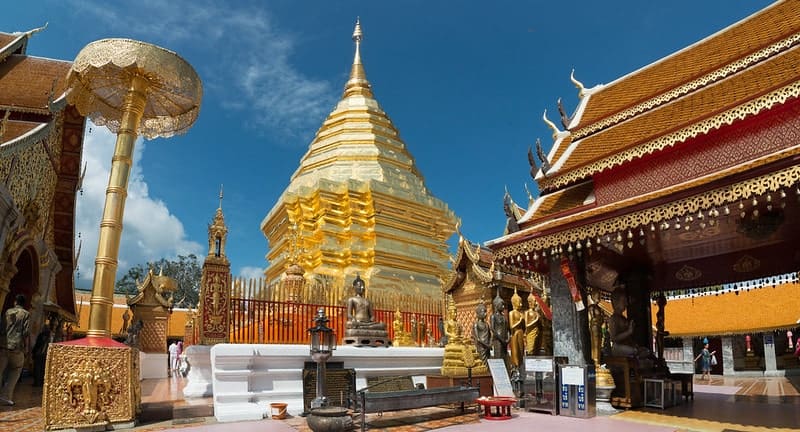 Flickr by: Jorge Láscar
Any trip to Thailand needs to include a visit to Doi Suthep, even if this means taking advantage of one the many offers for car rentals in Chiang Mai . Doi Suthep is just 12km outside Chiang Mai and stands 5400 meters overlooking the city.
The mountain features Wat Phra That Doi Suthep, which is a 13th-century temple. Inside you will find a huge white elephant shrine along with a replica of the Emerald Buddha.
Nimmanhaemin Road
If you are looking for some high-end dining and entertainment, then you need to visit Nimmanhaemin Road. This is where the elite of Chaing Mai's 1,182,498 population visit to have fun and be seen.
At one end of the road, you will find a shopping mall with some big names in retail and dining. There is also a multiplex cinema and designer outlets for your entertainment.  Driving along the road, you will also see some of the area's prime real estate.
Doi Inthanon National Park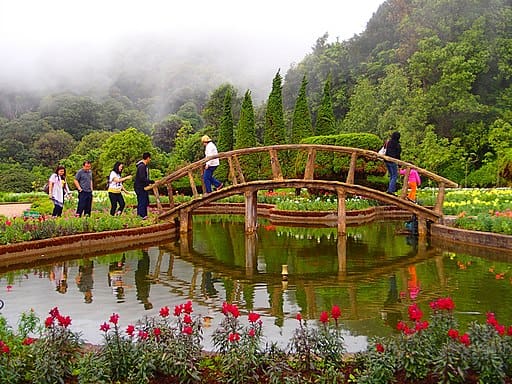 Wikimedia Commons by: Morgan Miller
Featuring the tallest mountain in Thailand at 2565 meters, the Doi Inthanon National Park covers over 48,000 hectares. The monuments and gardens are stunning, making it the perfect place for anyone looking to spend a beautiful day outdoors.
Another feature of the Doi Inthanon National Park is its birds. There are more species of birds at the park than anywhere else in Thailand. If you enjoy bird watching, this is the place for you!
Warorot Market
There are many markets in Chiang Mai, but Warorot Market features some of the best food you will eat in the area.
With more than thirty vendors, you can find tons of local delicacies, such as: Sai Ua (Chiang Mai sausage), Nam Prik Ong (chili tomato port dip), Kaeng Khanun (jackfruit curry), and countless other delicious foods.  However, don't expect to sit down to eat. You can eat on the go or take the food home with you, but you'll be hard-pressed to find somewhere to sit!
Wat Phra Singh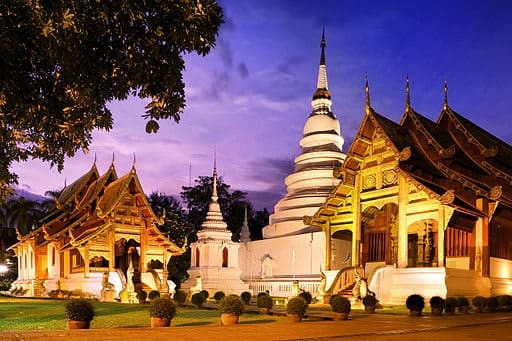 Wikimedia Commons by: Panupong Roopyai
Founded in the 14th century, Wat Phra Singh is a Buddhist temple and monastery. Over 700 monks live in the temple. They are usually quite friendly, with many of them speaking English. They might offer you some fascinating insights into the world of Buddhism!
Wat Phra Singh is home to many incredible buildings that you can explore, including the assembly hall. It was built in 1925 and is home to Phra Chao Thong Tip, which is a huge copper and gold Buddha.
San Kamphaeng Hot Springs
If you are looking for pampering, then you should visit the hot springs at San Kamphaeng. Many believe that the high sulfur content of the springs heals people, which is one of the reasons it is so popular.
Along with spending some time relaxing in the springs, you can get a Thai full-body massage or boil an egg in the spring for your lunch!
Thapae Gate Weekend Market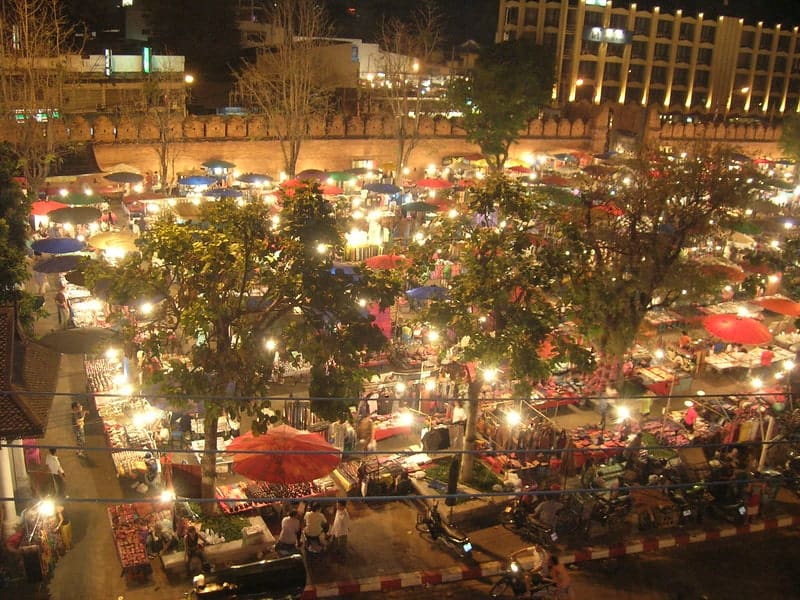 Flickr by: Ian XYZ
Of all the markets in the area, the weekend market, or Sunday Walking Street Market, is the most famous. It is open every Sunday and covers the entire length of Ratchadamnoen Road.
The most popular items at the market are hand-made crafts, and you may be lucky enough to see some craftsmen making their products.
Food is also very popular at the market, with the vendors usually found in the forecourts of the local Buddhist temples.
If food or crafts don't interest you, there are plenty of street artists, singers, and dancers who can keep you entertained all evening long!
Tour Chaing Mai, the Rose of the North
With so much to see in Chiang Mai, having a car will make your time there go much smoother. It will allow you to experience the diversity and charm of the area without wearing yourself out by walking. Chiang Mai offers something for everyone, but you should try to make a visit to each of the places we've recommended here on our list, for a full Chaing Mai experience!