5 Beautiful Islands To Travel To in the USA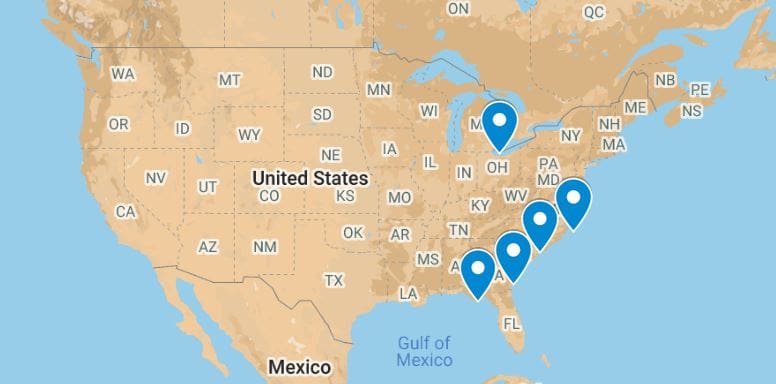 Going on vacation as a child is one of the most exciting memories of the year, with Christmas being a close number one. Packing up your things after school has ended and heading to a tropical destination is just the perfect beginning to an amazing summer. However, once we enter the adult world working 8-5, it becomes hard to "take the summer off". Therefore our vacations get shorter, and the availability of when we are allowed to take them becomes more open. Depending on where you live, the summer may be your busiest season at work, causing you to have blackout days during that time. However, the memory of a tropical vacation doesn't have to be just that… a memory. There are many islands in the USA that remain tropical and inviting all year long, and here are a few of our favorites.
The Outer Banks, North Carolina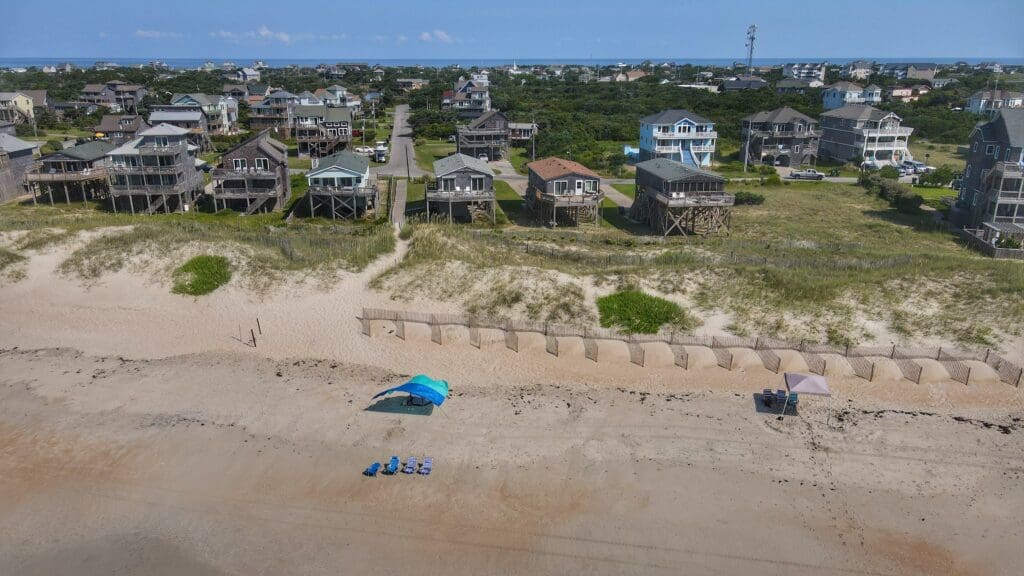 Unsplash by: Gene Gallin
Made popular from the Netflix original series, the Outer Banks has always been the perfect island vacation, especially if you are interested in surfing. The Outer Banks are barrier islands of the East Coast in North Carolina. You can head down to the OBX and ride horses on the beach, see where the first flight took place, and even visit shipwreck diving sites. The pace is much slower here and there are many things to explore on the island. Whether you are traveling by yourself, with friends, your family, or your significant other you won't be disappointed here.
Put-In-Bay, Ohio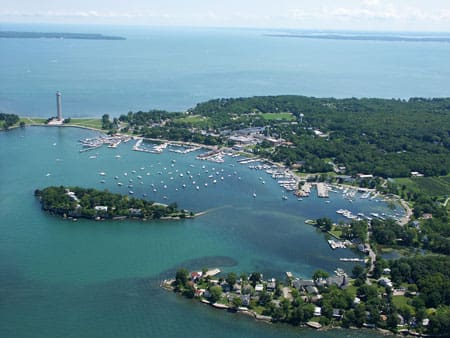 Put-In-Bay is the perfect place for those looking to experience a spring break-like trip as an adult. Sometimes it just does the soul good to hang out in the pool all day, sip on a cool drink, and enjoy meeting new people. Located right off of Lake Erie. The island has many museums, winemaking, and ships. Make sure to stop by Perry's Cave Center, where you can experience a limestone cave and a beautiful butterfly house. This island is perfect to visit during early spring all the way through late summer, early fall.
North Myrtle Beach, South Carolina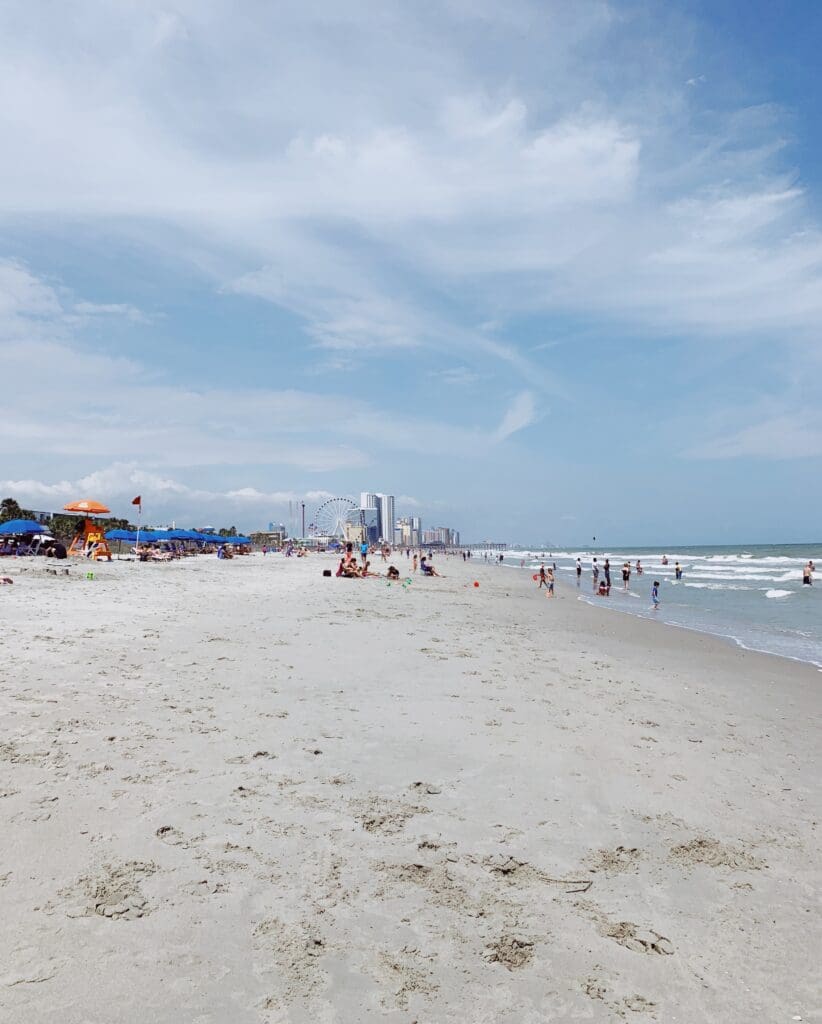 Unsplash by: Evelyn Semenyuk
While it is not technically an island, it is located between to bodies of water. North Myrtle Beach is nestled between the Atlantic ocean and the Intracoastal Waterway. Much like many beach markets, North Myrtle Beach is popular among families during the summer, however, with weather like an island, you can visit no matter the time of year. They have attractions like parasailing, go-karts, and of course 60 miles of beach. Coming in the winter will allow you to beat the heat and skip the lines.
St. Simons Island, Georgia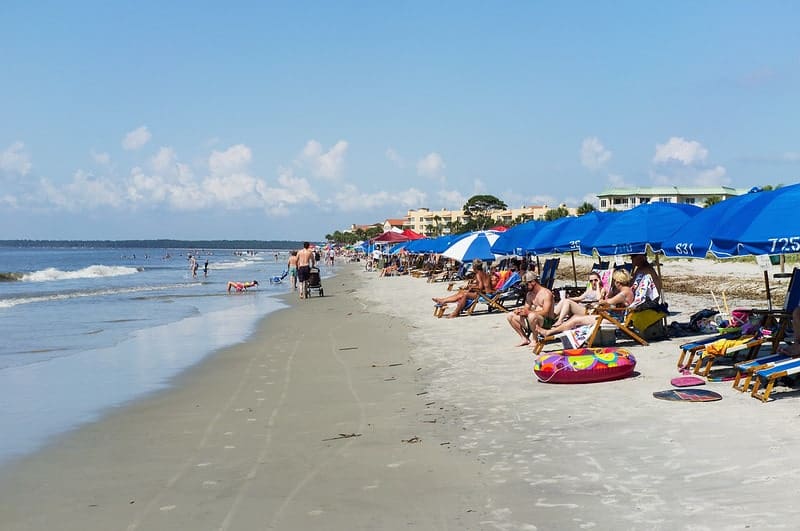 Flickr by:Ralph Daily
Located off the coast of Georgia, St. Simons Island is a barrier island that is quaint, cozy, and everything a tropical vacation needs to be. From the small town vibe to the beautiful nature parks, St. Simons Island is a wonderful place to visit no matter the time of year. The weather stays between 65-70 even in the winter and reaches around 90-100 in the summer. Bring your family, or travel solo, this island getaway is a must experience.
St. George Island

Flickr by: Rachel Kramer
Just off the coast of Floridia sits St.George Island. Known as being a part of the Florida Panhandle or the forgotten coast, this island is in the northern Gulf Of Mexico. For those wanting to experience what it is like to truly be in a central island, this is the place for you. With crystal clear water, and plenty to do, St. George Island welcomes newcomers. Without a high-rise site, you can feel like you have truly escaped during your island getaway. Stroll the last of the inhabited and unspoiled white sand in the United States, as you let your cares wash away in the sparkling blue ocean.
No matter the time or place you choose to visit, you will have a great time. It is important to remember to unwind, disconnect, and just embrace your surroundings. From parasailing to island hopping in the OBX, we know you will have a great vacation no matter where you go. For more ideas on islands and locations check here. We look forward to seeing you on one of the islands, and safe travels!