Eat Right: Great Places to Eat Healthy Near Florida Theme Parks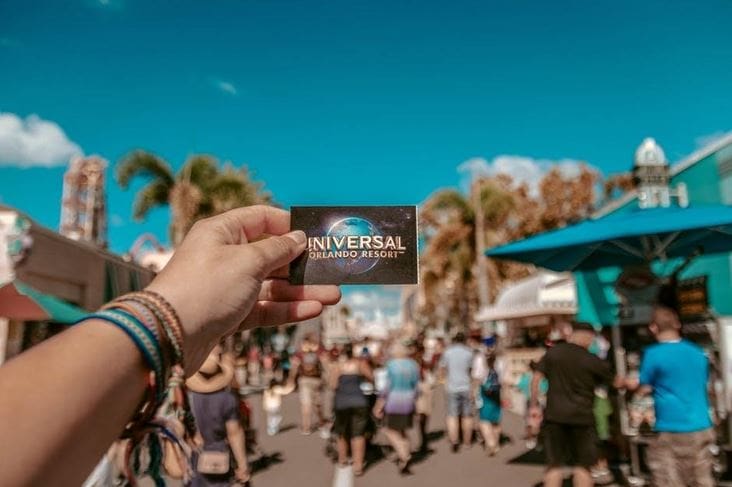 Looking for a break from adult life? Feeling like you need to tap into your inner child? Orlando is the perfect place to recapture your childhood wonder. In 2019 alone, approximately 76 million people visited Orlando. In a city filled with amusement parks, theme restaurants, and some of the country's best outlet malls, it's not hard to see why.
Yet as fun as it may be to channel your inner child and visit the well-known Florida theme parks, the calories you'll consume at fast-food restaurants are not. Our hearts and our minds may still crave that 11-year-old sense of play, but our adult bodies can hardly keep up.
That's why we have gathered a list of the city's best places to eat healthy while also enjoying your vacation. Win-win.  So whip out your notes and jot down our healthy options for eating healthy in the Orlando area. Believe me, you'll thank us later!
Feel-Good Healthy Food Options Right Next Door to the Florida Theme Parks
Who said eating healthy had to be boring? Eating delicious, mouth-watering comfort foods is still an option even when eating healthy.  That's why Orlando would simply be lost without their own Flippers Pizza. Just ask any local and they'll vouch for Flippers by saying it's one of the best places to eat in Florida, hands down.
What makes it so special (and healthy)? Founded in 1987, by three close college friends, this famous eatery was made to serve the pizza cravings of the greater Orlando area. With not many high-quality pizza options for the community, these three friends decided to change the game – and they did!
With only the freshest ingredients and artisan-inspired techniques, this place is sure to not only satisfy your decadent cravings but also keep you healthy.  They offer a killer salad menu with dishes like Tuscan Chicken and Farmers Market, which are both made with house-made vinaigrettes and organic mixed greens.
Last but not least, they offer a delicious vegetarian pizza known as "Veggie Pie." This pizza may be clean and healthy, but it will leave you licking your fingers and easily ordering another.  So stop by today and gives one of the best restaurants in North Florida a try.
Food Bowls
Finding simple, healthy food on the go can be difficult. Almost everywhere you go, there's a Subway or a Chipotle. But what about a high-end food bowl spot for the whole family?
Bolay is a South Florida staple. You could easily say that it's one of the best vegetarian restaurants in South Florida. Guests get to choose from an array of gourmet-prepared food options that include everything from a kale salad to sauteed mushrooms (that are out of this world).  It's a great option for both kids and adults as they offer a wide variety of vegetarian and meat options for the whole family. Not to mention, they offer killer cookies and brownies to complement your meal.
Smoothies, Fresh Juices & Teas
Orlando is known for having some of the hottest summers in all of South Florida. The humidity and soaring temps can leave you dehydrated, especially after a day at the amusement parks.  That is why hydration is key. Loading up on fresh juices and smoothies is a great place to start.
Raw Juice Bar located on E. Washington Street is known for advocating for the raw lifestyle. With all-organic and fresh-made juices, they offer some of the freshest and most satisfying smoothies in town. Stop at this hydration station and you won't regret it.
Healthy Breakfasts 
It can be incredibly easy to run to IHOP or Denny's for breakfast, but if you and your family are looking for a healthier breakfast option, look no further.  One of the best farm-to-table restaurants in Florida, but especially Orlando, is easily Farm and Haus in the East End Market. This well-known local gem prides itself on using only locally sourced ingredients.
They have delicious breakfast bowls, burritos, and even some killer sandwiches.  Prized for their creativity they have a bowl called the "Wakey Wakey" bowl that includes three scrambled local farm eggs, avocado mash, organic shaved radish, organic tomato, pickled red onion, cilantro, and is served with a side of haus salsa. This dish, like many of their dishes, is also gluten-free, dairy-free, and vegetarian.
Now that's what we call a healthy start to the day!
Plant-Based Options
While many people have made the switch to a more plant-based lifestyle, it's still not the dominant diet. So finding healthy, plant-based options while on vacation can be tricky, but not impossible!
Orlando has some excellent resources for maintaining a plant-based diet. It's also worth noting that Disney World's Epcot Food & Wine Festival offers a variety of different cuisines including vegetarian and plant-based options. So mom and dad can enjoy some healthy food while the kids consume popsicles and burgers.
Local hotspots like Market on South or Hungry Pants are ideal locations for vegan-friendly options. Market on South is known for having a fried green tomato sandwich with potato salad that leaves guests craving more. Locals will tell you the Market on South could easily be one of Orlando's best vegan restaurants.
Who Says Your Vacay Can't Be a Healthy One!
Vacation life doesn't mean an unhealthy life.  The Orlando area is widely known for its Florida theme parks, but it can also be known for its vibrant, flavorful, and healthy food options as well!
Was this article helpful in finding healthy options for your vacation? Feel free to check out our blog where we discuss an array of health and lifestyle topics. The journey doesn't have to stop here! Enjoy your summer to the fullest!